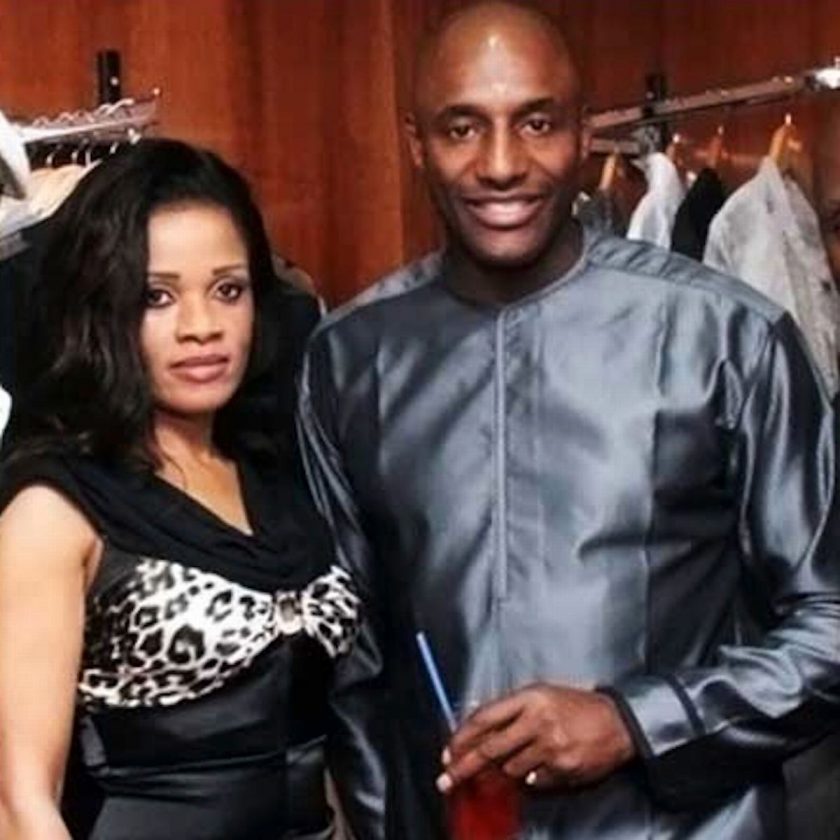 Former England and Wimbledon striker Fashanu, who is at the centre of a bitter divorce with Adaeze Yobo's mum Abigail, had alleged, she attacked him with a knife, stole thousands of pounds and slept with another woman during their four-year marriage.
But glamorous socialite Abigail, a 48-year-old trained lawyer, hit back saying: He's dubious, fraudulent and ranting like a woman. He brought shame to me every day. She also claims she caught him in bed with two women, including the house maid.
Speaking to Daily Trust on the divorce in a phone chat, Fashanu said he had to put an end to the 3-year marriage because it hasn't been easy.
"I have been molested physically and verbally and have no other option than to file for a divorce in an Abuja High Court in Jabi. I can no longer cope with her volatility, on several occasions she had attacked me with objects, including a knife and almost cut off one of my fingers. That case was reported at the Garki police station. She has been telling people that she beat up the cook because she caught her in bed with me. How can that be?"
Fashanu further said that on that particular day he was away in Columbia where he had accompanied Prophet TB Joshua for a trip.
"The trip is well documented for people to see. And if truly I was sleeping with my maid then she is not doing her job. But, how can I? When by my position I can afford any in the world if I want. I need her to answer one question, she claims she caught me with two women in bed, where in my house or in her house?
I don't really know how I got myself into this trouble. Her financial demand was too high and I sweat so much to please her. She is a Barrister but she has refused to practice. She practically lives off me, and anytime I fail to meet up with her demand she rains brimstone and fire on me. Since we got married she decided to stay separately, which I obliged and have been paying for the place. It is not supposed to be so; a responsible wife must seek to stay with her husband. I am asking for divorce on the ground of unruly behaviour, marriage break down, adultery, violence, rudeness and theft."
NaijaVibe HoT DOWNLOAD
👇