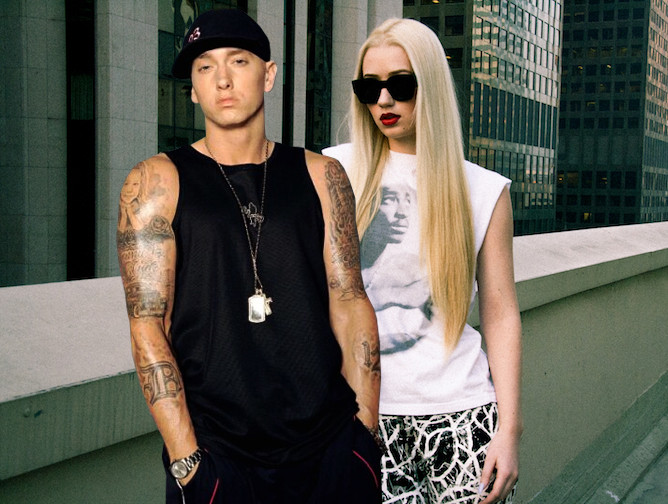 Iggy Azalea caught wind of Eminem's lines directed at her and responded via twitter.
The line in question appears on the Bad Meets Evil record "Vegas" off Shady XV's first disc.
So swallow my pride, you're lucky just to follow my ride / If I let you run alongside the Humvee / Unless you're Nicki, grab you by the wrist, let's ski / So what's it gon' be / Put that shit away, Iggy / You don't wanna blow that rape whistle on me", Em says.
Iggy has taken to her usual forum of twitter to respond to the threat of rape from Eminem.
Read what she had to say on the subject below.
"im bored of the old men threatening young women as entertainment trend and much more interested in the young women getting $ trend. zzzz" IGGY AZALEA (@IGGYAZALEA) November 20, 2014
"its especially akward because my 14 year old brother is the biggest eminem fan and now the artist he admired says he wants to rape me. nice!" IGGY AZALEA (@IGGYAZALEA) November 20, 2014
"women in music have the bigger balls anyhow we endure much more harassment and critic. good morninnggggg!!!!!! off to camera block for AMAs!" IGGY AZALEA (@IGGYAZALEA) November 20, 2014
NaijaVibe HoT DOWNLOAD
👇