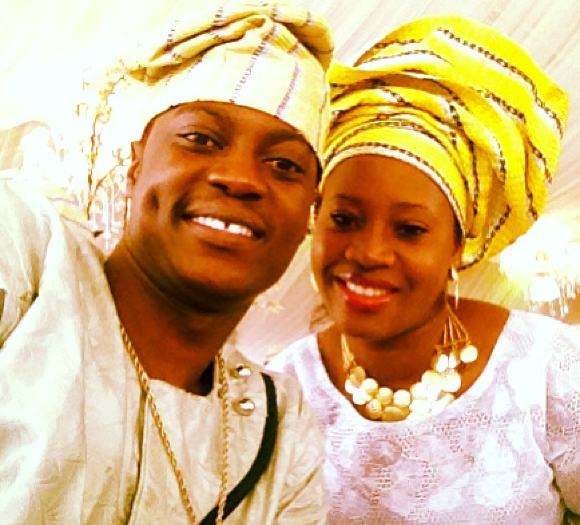 Veteran musician Sound Sultan is one celebrity who keeps his private life out of the spotlight.. In a new interview with the Nation, he talks about staying married and proposing to the woman of his dreams
You've been married for a while now. What is the secret of your staying married despite being a popular celebrity?
Five years is not a while, compared to our parents' upheld marriage and its values. For me, I am a very conservative person. And God bless their souls, my parents were very wonderful as a couple and as parents. When I wanted to get married, people were like you wan go marry; you go lose all your fans. People have a way of scaring, especially artistes, out of marriage but you will be surprised how many gangster rappers in America have wonderful families, as long as you can keep your marriage away from paparazzi, the better for the family. The more you want to make a star out of all of them, the more they start finding out about them. And nobody is perfect.
How did you propose to her?
The other day I was reading one wedding magazine, then I was ashamed to show my wife because the person proposed on a helicopter. He was flying and he said 'will you marry me'?
Trust me, I can't even remember how I proposed to my wife. We just saw that we got married. We courted like seven years before we eventually got married. So, she has known me ever since before marriage. I've known her for twelve years now. She's like my friend, my everything. It just like you and your friend saying you want to do something, you don't have to start kneeling down. If I kneel down, she go say wetin happen. She no go even believe say na proposal.
What was the attraction?
The attraction is because she's a very natural person. Anybody that knows her knows that she's very natural. And she's a very respectful person. She's just everything you want in a woman. She's not my fan like that. She even likes Blackface and Bob Marley. But she's a nice person. She helps me build my dreams and helps me to me good. She's the type of person that really loves helping people. If you have a partner that helps you help people it a good thing.
Follow NaijaVibe


HoT DOWNLOAD
👇