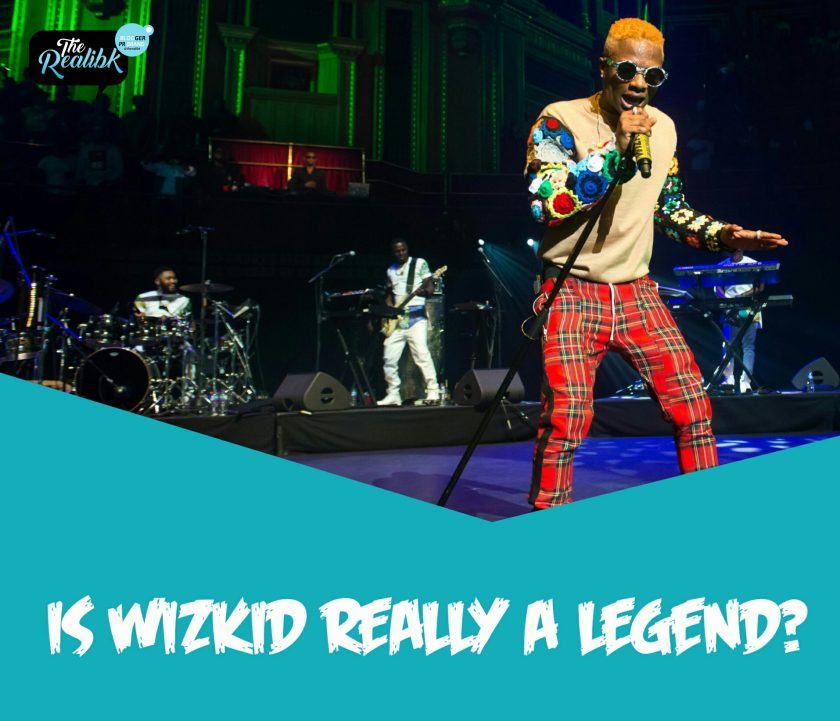 This question pops up almost every time, some agree that he is a legend while some are insisting he is not yet a legend.
According to the English dictionary, a LEGEND is someone who is extremely famous in a particular field. A legend is also someone who has achieved fame as a result of his/her skills. Following these two definitions, can we say Wizkid is a legend?
For the past 5 years, no Nigerian artiste has put Nigeria on the world radar like Wizkid has done within this short period of time. In 2016, he achieved international recognition following his collaboration with Drake on "One Dance" which was a global hit reaching number one in almost 15 countries.
With the same "One Dance", he also became first Nigerian artiste to emerge on Billboard's Twitter real-time chart. The song reached number 1 on the Billboard Hot 100 chart and held the spots for weeks.
Wizkid has a lot of accolades to his name, he has songs with artistes that most Nigerian artistes are dreaming to have song with. Wizkid has broken boundaries which Nigerian artistes have tried but failed during the process.
Year 2016, he earned his first-ever Grammy Award nomination. In 2017, Wizkid released his third studio album 'Sounds From The Other Side (SFTOS)' which he described as EP. The album features guest appearances from the likes of Drake, TY Dolla Sign, Trey Songz, Chris Brown and more. The Album debuted at number 2 on the Billboard World Album chart, 107 on the Billboard 200 chart and 58 on Canadian albums chart.
Wizkid broke record of being the first African Artist to be nominated for the Billboards Awards with seven nominations, he later won three. Wizkid emerged the first Afro-pop artiste to appear in the Guiness Book Of World Record.
His major hit, Ojuelegba released on September 17th 2014 remains one of the biggest songs out of the African continent. He was recently named as the most-streamed African artist ever!
Few days ago, Wizkid was all over the news for breaking yet another record. On September 29, 2017, Wizkid became the first African artiste to sell out the Royal Albert Hall as the headliner joining The Beatles on the headliner list. The concert had sold out tickets two days before the concert. He shut down the prestigious hall with over 5000 audience in attendance.
After watching the concert on youtube, I came into conclusion that Nigerian artiste needs to learn live performance from Wizkid. His concert was a true performance, no lip-syncing, no shouting and jumping around, no unnecessary use of hype man and yet he shut down the concert. Only great artistes can pull that and wizkid has joined the list.
Though I believe legends are those who lay foundations, those that have things they can be remembered for, however, a 27-year-old Wizkid achieving all these deserves to be called a LEGEND.
-Written By Kuti Ibukunoluwa
@therealibk
Follow NaijaVibe


HoT DOWNLOAD
👇