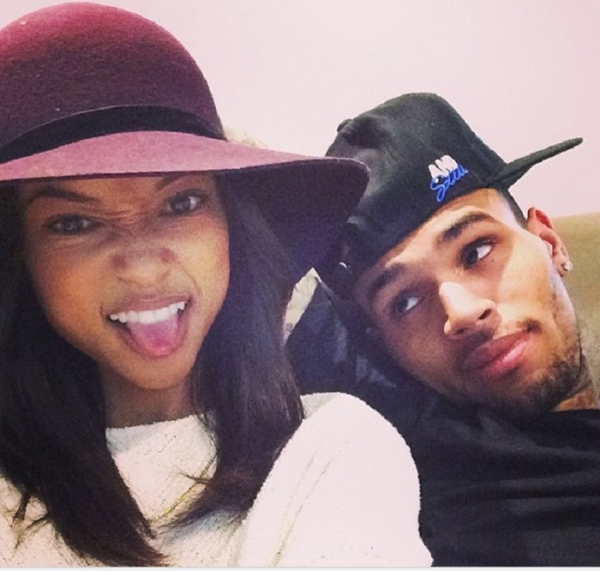 Karrauche is usually not one to respond to criticism, but I guess calling VH1 naming her a "side chick" ticked her off.
See the article below:
Ahh, this tangled web. Unless you've been living under a boulder, you know that Breezy had an affair with aspiring model (aren't they all) Karrueche while he was with Rihanna. Then, he and Riri broke up, and he wifed up Karrueche – but then promptly cheated on her with Rihanna, and then got back together with Tran. Rinse, repeat. The love triangle has inspired several years of bitter twitter battles between the girls (Rihanna actually referred to the half-Vietnamese stunner as a "rice cake" in her duet with Brown, "Birthday Cake", and then tweeted a pic of a rice cake wearing shades and gold hoop earrings), as well as beef between their two entourages – but Brown can't seem to quit either of them. In a confessional video he released in 2012, he said as much. "Is there such a thing as loving two women?" Yeah, dude, but for your own sanity, just pick one.
See her response below:
Follow NaijaVibe

NaijaVibe HoT DOWNLOAD
👇



when no one understands you.. they misinterpret you.. judge you.. label you.. this is embarrassing to see, but I can do nothing but laugh because at the end of the day you can say whatever you want about me.. Label me however you please.. Your words do not define who I am. I'm happy with myself.. Flaws.. wrong choices.. mistakes and all and that's all that matters. I usually don't speak up on shit like this but whatever. I have family that has to see shit like this. I don't even think we're all on the same page as to what a "side chick" really is.. Either way ✌️