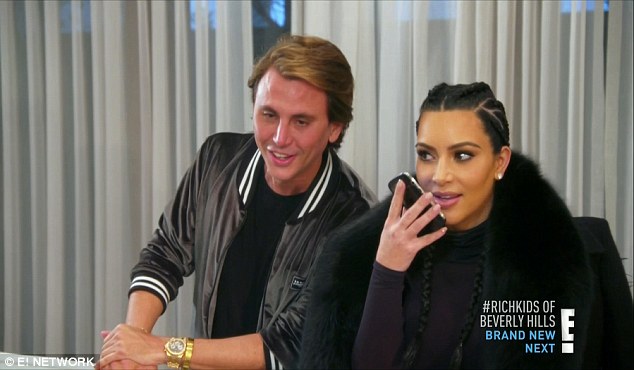 After a massive fight between Khloe Kardashian and Amber Rose on Twitter in February, Kim Kardashian's BFF, Jonathan Cheban has managed to revive the feud again in a nasty interview by calling the stripper and Blac Chyna, "ghetto, street bullies".
In an interview with RadarOnline, the former CEO of a public relations firm, who now runs his own gossip website, spoke about the previous twitter drama with between Amber and the Kardashians saying:
"Kylie [Jenner]'s young, they're not. They are bullies. Both of them are kind of street. They take it to another level and they're always looking for a fight."
Cheban felt the need to be protective of Kylie who has been slammed by her boyfriend's ex girlfriend, Chyna on several occasions on Instagram (a fight Kylie started)
"I want to bully them back. They're really aggressive. They should at least wait till Kylie is 18," Jonathan told RadarOnline. "I want to show them what it is like. I'm not taking sides. They're too ghetto, too street. They're bullies."
The 41-year-old also told the website that should any video from their pasts as strippers emerge, he'll be happy to post them on his site.
"I'll put crazy videos of them up. People want to see them. It doesn't get any classier with these two," he said.
NaijaVibe HoT DOWNLOAD
👇