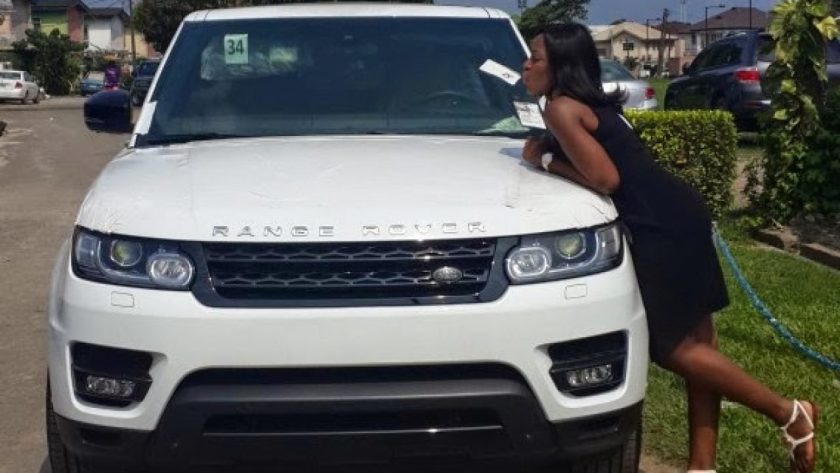 Nigerian blogger, Linda Ikeji, recently acquired the 2014 Range Rover Sport Supercharged for N24m and if you thought the over-3000 comments on the post she put up at 12:47am on Tuesday was clear indication she had an idea of what was about to come after, you should read up the ones on Facebook and you'd be amazed. The reactions that followed the post are by far a beautiful mixture of glee and antagonism as expected of course, vanity and pride being the most mentioned.
The question then is, was Ikeji right to have purchased the car? I'm unabashedly happy for her, knowing she has come a long way like she mentioned in the post and 'deserving' would be an understatement. But is she right to buy a N24m car?
Of course she is! It is her money like she rightly said and she has every right to how she spends it. She doesn't owe anyone any obligation whatsoever morally or otherwise. Societal expectations have and will always be an obstacle to what anyone wants to do.
Then she went ahead to talk about feeling guilty for acquiring the car. Why would you venture into something to come out publicly to then say you feel guilty about it? For the purpose of public sympathy? No member of that public is going to take turns driving the car, so why the need to explain yourself?
I believe if you want to do something and you're convinced within you that it is what you want to do, then you damn the consequences and do it. At least, take a cue from the lives of the people whose stories you post on the blog for doing similar thing. They don't come back after the post to apologise for it. If you're afraid of the reactions that would follow or you feel like you have compromised the trust of your followers by almost proving you "are better than them", then why post it in the first place?
Notwithstanding, a lot of people did find the post inspiring. I thought it was a good chip in. What with the need to be your own (wo)man and not be dependent on men. Ironically, among the people that were asked, it was only a man who found that post really inspiring, considering the fact that it was written for girl power over man.
What happened to independence of the male folks as well? Speaking vis-à-vis equality. Who says the men don't need such liberation as well, why limit it to women? Then what killed me was the need to start a campaign right after the announcement (and would there be a bigger giveaway if this hadn't happened?) Really? It all reeks of validation and the need for it.
Written by Linda Igboanugo
Do you agree with this lady's opinion, personally I feel you only live once jare, If you have it make yourself comfortable
Follow NaijaVibe

NaijaVibe HoT DOWNLOAD
👇