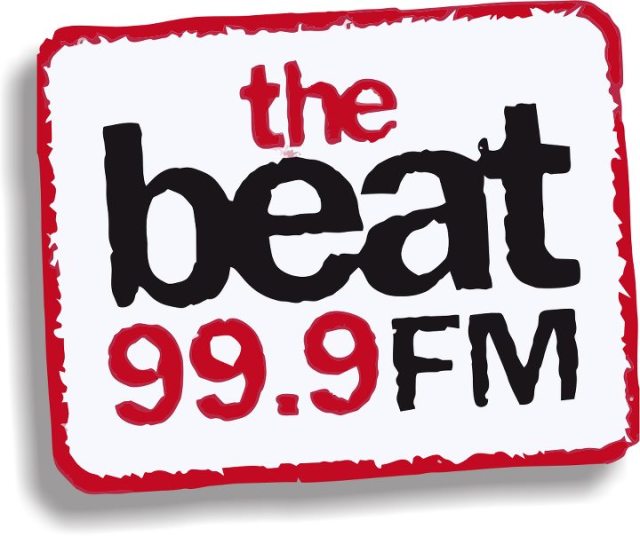 I am a lover of Nigerian Music from the days of Kennis Music's domination, Remedies, Plantashun boiz et al although it was not easy to listen to new sounds on radio stations it was just STAR FM, Raypower & Rhythm FM back then but thanks to your organization (Beat 99.9 FM) coming to our rescue on September 9th, 2009 (9/9/09) guess that's where your frequency came out from. Having you increase your work rate over the time is really amazing with different radio programs at different time of the day and with the help of Nokia Phones, we can stay glued to our darling Beat FM.
Well, I am sure with all these good works there would surely be some loop holes and that is one thing I would really like to discuss in this my letter and pardon me if my own observation is totally wrong but I still believe it's something you can work on to make it look genuine to me.
SEGREGATION: The issue of having favourites in our Nigeria music industry.. it is normal to have your own clique or let me say your OAPs have their own preferred artistes that their music is a must on their timeline. It is a radio station and I don't think it is a good thing to segregate between artistes and if you'd ask me, it can easily bring up beef between artistes. I could flash back to the days when "DUROSOKE" by Olamide dropped, I hardly heard it on Beat FM and I paid more attention to Morning rush when it started playing but I can authoritatively say that uncle Olisa and his fellow host did not mistakenly play it. Another instance was when Olamide was featured on a song, whenever uncle Olisa wants to play the song, there's a normal hype for new songs of course but whenever he called names of artistes on that particular track he has never make a mistake by calling Olamide.. I know say this no be my business but it's just my own observation but even though there's any problem he might have with Olamide then, he shouldn't have make it so obvious like it was because there are people like me that will always be on the sideline and be like "I JUST DEY OBSERVE".. thanks to aunty Tolu (Toolzo) for giving Olamide chance on Drive Time show, I think she was the one that started playing DUROSOKE on beat FM then before other programmes imitated her.
PLAYLIST: You have a fantastic playlist no doubt but there are so many things that you people always neglect when it comes to good sounds, I don't want to go about the issue of "PAYOLA" which madam 4lah of NaijaInfo talked about sometime last year but I still think its looking more like it. I believe you have your ways of getting sounds of international acts because I don't want to believe that they come to Nigeria to submit their disk to get on your playlist, you pay more attention to them (International artistes) and to the ones that are already known here in Nigeria, what is the help you are rendering to the upcoming ones? I believe your station is still the best when it comes to social networks (Facebook & Twitter especially) but I think you don't follow what discussion is going on those platforms. With no doubt the hottest song as at when I am writing this letter is "DOUBLE WAHALA" by Oritse Femi and I can remember DAMI (@AVARIBERRY) tweeted at Oritse Femi asking "@oritsefemi why don't we have your songs?" I don't want to believe she's trying to ask of the disk but seriously that's what it looks like and this is very very wrong. DAMI is a very good user of twitter because I know she rants at all times whenever there's an ish and I don't want to believe she doesn't know that "DOUBLE WAHALA" is the song everyone is talking about or maybe there are procedures your organization follows before any new song gets on your playlist but if that is the case, why are the international acts' cases different? Please, I would really like your organization to "see to this and a possible solution to make it close to being perfect."
NIGERIA TOP 10 SONGS EVERY THURSDAY: I actually don't want to discuss this issue but I don't want to ignore it at the same time. I have tried my best to figure out how this weekly programme is being compiled. Having the same songs on the radar week in week out but different position doesn't look like we are doing the real "Top 10". I know its not my business to know how these songs make it to the top 10 but believe me I've heard better songs than most of the songs on this chat. There should be room for new artistes or is it that this "Top 10" deals basically with known acts? Or is there a time frame for the song before it can get to your "Top 10"? I am sorry for the plenty questions but I am really confused because I listened to your "Top 10" of 30/01/2014 and every song on that list is no way close to "DOUBLE WAHALA" by Oritse Femi.. please pardon me oo, I am not writing my letter because of Oritse Femi but to be sincere I'm a lover of good music and there's no way you will neglect such a tune.
PAYOLA: I don't intend to discuss this issue because I thought the article of aunty 4Lah (of May 2013) on Payola in our Nigeria music scene might have put a stop to it but to my understanding it is still the same. Although, it is not just your station that is caught in this act but sincerely you are the central of it all. I did some research on my own just to figure out how some stupid songs made it to your playlist most especially the FRESH BEATs on Sundays and even some of them winning at the end of the day and I get to know that if you don't have up to 150,000 you can run a radio promo on Beat FM, Haba.. how do you expect an artiste that can hardly afford 20,000 for music production to get 150k for its promo?? I am sorry to say you people are just encouraging cyber crime because I don't see a normal dude that is yet to be signed to any label to cough up that money, its just wrong.. Do you say I am tackling your radio station?? Well, it's a NO but I would like you to figure how your OAPs operate when it comes to getting songs on their playlist. I know that our upcoming artiste are also not doing well when it comes to radio promo but can you put yourself in their shoes, after recording a song, you met an OAP to discuss helping you out with your song and he start by saying.. "Omo, mehn before you go fit get your song on our station e go hard gaan oo you gast raise like 150,000″ ..Like seriously??? And the dude will still go further by analyzing how the payment would go .. the person wey go upload on playlist go collect so so amount, the person wey I go use him timeline sef go collect so so amount, for your song to enter FRESH BEAT, the person go collect so so amount and me sef gast put something for pocket" ..you don't believe me?? Just try figure it out yourself. I sincerely understand that you pay bills and also have your own running cost but at the same time you have to be considerate on how to go about this PAYOLA issue, I don't know if the management is aware of this but I am saying it that this is what is going on and to be frank its not helping at all. I want to ask a question, "Why/How are you the HEARTBEAT of Lagos?" ..you are to represent the state with a good heart but I think your OAP is doing otherwise making your station the opposite of your slogan, I would suggest you abandon the slogan for now until things get to normal within your management and your OAPs. I have a suggestion when it comes to upcoming artistes, I believe its what your station is capable of doing considering your social network rapport with the youth, I think you can set up an online portal where you allow songs to be submitted, you have your inhouse judges to screen the songs, then you can table them for FRESH BEATS, some songs doesn't even worth Fresh Beat, like seeing SHEYMAN's song on fresh beat, how you take categorize Sheyman as upcoming??? Abi FRESH BEAT is not based on upcoming artistes ni?? Please just find another means of getting songs for your playlist. I know its not just your station that is caught in this act but as I said earlier, you have more credibility in the industry and everyone believe any song that is on Beat FM is actually going to get the most attention and I expect your station to do this with good heart so that you can continue to represent us as the HEART BEAT of LAGOS..
Well enough said, those are my observations and humble opinion about what I feel is not right on some of your programmes. But I will like to appreciate all your young OAPs, Segun, Osi, Dami, Koch et all for the wonderful jobs they are doing, its not easy mehn and I will say thank you to the entire team for believing in the Nigerian artistes.. God bless you, God bless Nigeria..
Written By:
Abiose Oladunni
@GAGAMYSTERIOUS
Follow NaijaVibe

NaijaVibe HoT DOWNLOAD
👇