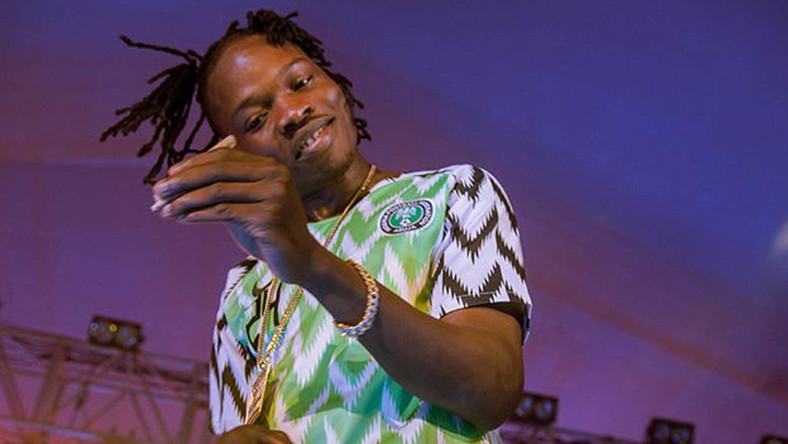 Naira Marley's several controversies, including his controversial "Soapy" dance has made him a target for several Nigerians.
So many followers of Nigerian music feel his sound is a bad influence on the youths.
In a recent piece by music curator, Joseph Abalokwu, he shared that Naira Marley is not the bad guy but we are.
His words, "In my previous article, i somewhat metioned that a substance cannot be called trash if it performs its intended purpose, though you may not like it or its quality might be reduced, if the substance is still used for its intended purpose, then it cannot be trash so lets relate this analogy to the music sphere, if i, a music connoiseur in my own rights, calls a project "a little bit garbage like" (which i have learnt not to) but that particular project goes on to be no. 1, rakes in millions of downloads, connects to a million and one persons and blows up in the clubs, radios and all supposed platforms then thats my personal problem, it isnt any better to me but then it has fulfiled its intended purpose – To connect people.
When Azeez Fashola aka Naira Marley blew up in 2016 with his banger "issa goal" which strategically came out during the FIFA world cup in Brazil, Nigerians thought the streets had finally taken over, young street artistes were shaking up the airwaves with Zlatan Ibile, Chinko Ekun, Danny S also coming up strong. It was their time to shine again since the early days of Olamide but little did they know they were feeding an uncontrollable, unrepentant, no manner villain. A villiain that would come back and remind people why you dont give the street / uneducated a big platform. Since going mainstream, the U.K returnee has been in one controversy or the other with little or no remorse for its consequences. Naira Marley to me is a cunning individual that understands his target market which is why i and every music enthusiast out there are scared of him. An artiste that understands his listeners are a sect of rebels that have been neglected for so long and are in dire need of a hero, an artiste that isnt conforming to societal norms, an artiste that calls a spade a spade and stands by it, an artiste projecting more the bad than the good, an infamy, thats why we are scared. A man dubbed by his fans as the Mandela of the Nigerian music scene and infamously going to jail for standing up for internet fraudsters, Naira Marley has made himself the ignominious local champion but with all these adjectives qualifying the young man, is he really the vilian ?
As a music curator, it is observed that people who buy / stream music in Nigeria are the well to do / educated people that understand content creators should get benefits for their works but these set of people swear they hate Naira Marley especially on social media ; one question is who then gets him to no1 spot on most streaming sites, request programs, top Djs playlist, trends on social media and every other felicitating platforms you can think of ? It isnt far fetched that Nigerians are the biggest self righteous hypocrites of all time, they reject everything in public that they gladly accept in private, it is not rocket science why our nation is still a little less on the developing side. When a song goes to the no1 spot on its first 5 days of release, it is understandable because of curiosity but when it stays longer than 3 weeks at the top 10 chart then you know these so called self righteous people are really the ones grooving to his songs and doing the soapy dance in the dark like it is crack. Regardless of the machines that manipulate streaming numbers, always realise he isnt the only artiste with the connect and also you can only mess with the analytical data if people are actually listening to your project and i tell you people from all around Nigeria are listening to him. To book Naira Marley for a gig, it would cost you 2-3 million Naira depending on your location and right now, he is on high demand so you see things dont add up.
Who is playing his songs, requesting every dj to put him on, following him on social media, feeding off his publicity, booking him ? Yes it is us, the hypocritical fresh people that swear his platform to the new generation is cancerous. One thing is almost certain is if we do not like his music we can end his career the same way we made it by not listening to him or his music. We as top predators in the music food chain might not determine who listens to him but we determine how long he holds that platform.
The hypocrisy of the Nigerian populace especially those we call "fresh" can be observed by from as far as the solar system. We go around condemning acts in public that we glorify in secret so instead of making progressive moves, we dilly dally around the point because we identify with the cancer deep down. Naira Marley has 3 songs on top streaming charts and getting booked all around the world by the so called self righteous hypocrites paying his bills. It is safe to say NIGERIANS ARE THE REAL VILLAINS. "
Follow NaijaVibe


HoT DOWNLOAD
👇