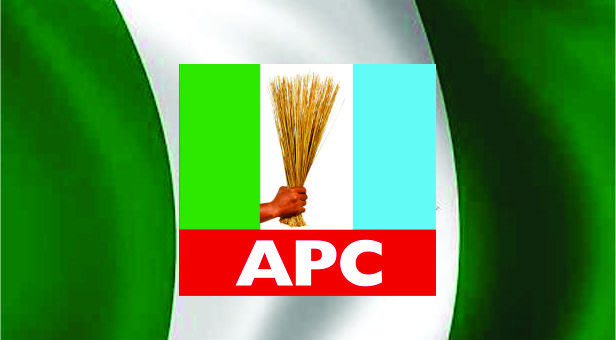 The All Progressives Congress (APC) has begged Christians and every Nigerian to use the lessons of the birth of Jesus Christ to rededicate themselves for the greatness of Nigeria.
Its National Publicity Secretary, Malam Lanre Issa-Onilu, revealed this in a recent statement.
According to him, the birthday of Christ is momentous, special and significant and Nigerian Christians must appreciate the need to intensify their efforts to promote the peace, progress, and stability of our dear nation.
He added that Buhari's government thanks all Nigerians for their support and cooperation towards the greatness of the country.
He then asked for added support to make sure Nigeria persists with its present trajectory of sustainable economic growth, development, and prosperity.
Wise words.
The All Progressives Congress (APC) is a political party in Nigeria, formed on 6 February 2013 in anticipation of the 2015 elections. APC candidate Muhammadu Buhari won the presidential election by almost 2.6 million votes. Incumbent President Goodluck Jonathan conceded defeat on 31 March. This was the first time in Nigeria's political history that an opposition political party unseated a governing party in a general election and one in which power transferred peacefully from one political party to another. In addition, the APC won the majority of seats in the Senate and the House of Representatives in the 2015 elections, though it fell shy of winning a super-majority to override the ability of the opposition People's Democratic Party to block legislation.
Formed in February 2013, the party is the result of a merger of Nigeria's three biggest opposition parties – the Action Congress of Nigeria (ACN), the Congress for Progressive Change (CPC), the All Nigeria Peoples Party (ANPP), a faction of the All Progressives Grand Alliance (APGA) and the new PDP – a faction of then ruling People's Democratic Party. The resolution was signed by Tom Ikimi, who represented the ACN; Senator Annie Okonkwo on behalf of the APGA; Ibrahim Shekarau, the Chairman of ANPP's Merger Committee; and Garba Shehu, the Chairman of CPC's Merger Committee. Ironically, less than 2 years before the party's historic victory in the 2015 elections, Messrs. Annie Okonkwo, Tom Ikimi and Ibrahim Shekarau resigned from the party and joined the PDP.
The APC is generally considered to be a centre-left political party that favors controlled market economic policies, and a strong and active role for government regulation. A substantial number of its political leaders are followers of or politicians who subscribe to the social democratic political philosophy of Obafemi Awolowo and the socialist and anti-class views of Aminu Kano. Moreover, the majority of the APC's base of political support is in southwestern Nigeria and Northern Nigeria, which are dominated by the country's largest ethnic groups, the Yoruba and the Hausa-Fulani, respectively.
NaijaVibe HoT DOWNLOAD
👇