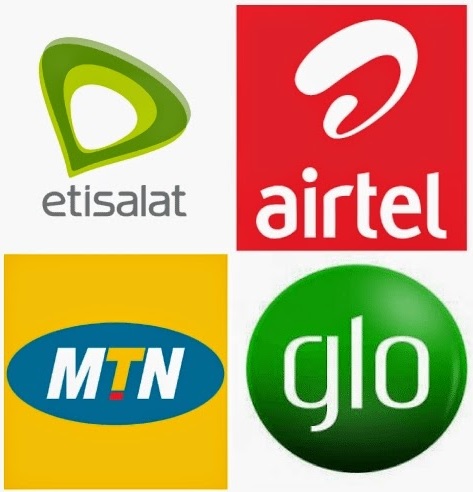 Is this what globalization be all about, when we all living in doubt?
Is it time to act out or blot out?
Should the below average Nigerian start to cry or learn to try?
Nigeria took a giant leap forward when GSM (Global System of Mobile Communication) came to stay Hurray!!! But with the unfair billing of the internet service, the forward leap seemed backward and dismay.
No way!!
For so long we have sat in silence hoping the Leaders see beyond their pot belles and self interest. No more will the youths hope for a change we can effect with less stress. This is the pedestal which we stand on and yell out.
ALL DATA USERS DEMAND FAIRNESS
If you ask me, I really don't know the usefulness of NCC, If they can't see, If this is not a regulatory issue then why the change of data plans and prices like used tissues.
How hard can it be to demand customer satisfaction?
Give us internet service that going to serve a nation. For what it is now is yet another form of extortion.
Spread it out in equal proportion, let the below average Nigerian be opportuned to the right informations. Need I tell you the internet is gold to students? So why act a nuisance?
You claim to be nationwide, with crappy services yet you expect us to pay for little or no internet services. You came up with different data plans, hoping we won't see your plans.
iWeak!!
We pay 'Nairas' for Gigabytes data plan that won't last a week even if you are everywhere I go, you aint giving me what I need. Why won't I be oliver twist and ask for more? Why restrict my will to stay informed or to explore the nation's ideologies?
Is this not what this growth is for?
This is me saying, on behalf of all who is ready for the fight
ALL DATA USERS DEMAND FAIRNESS
This aint no collect call
Its more like a data call
To Nigerians, let this be a clarion call
If we trying to get internet to schools
Why not make your data plans reasonable
Let our children be enabled
We strive to be like other technologically developed countries so let technology have a root so deep it develops our economy.
I aint H A P P Y
Where is my H S P A +?
Why rant and bant about 3G or 4G internet service?
When you deliver even crappy GPRS internet service. If technology is the order of the day
I see no reason why its hard to deliver good customer services.
We don't need unnecessary data plans
We just want it fair enough even for the under priveledge. Let serving the customer better, be your pledge.
As I put my pen to rest
As this paper bleed to the next
I hope I have brought to light the mind of the rest. I pray there be a better data plan to get this to all corners of this country.
ALL DATA USERS DEMAND FAIRNESS
No Bleaching!!!!!!!!!
Written By::
hdrh – @iamheadrush_
NaijaVibe HoT DOWNLOAD
👇