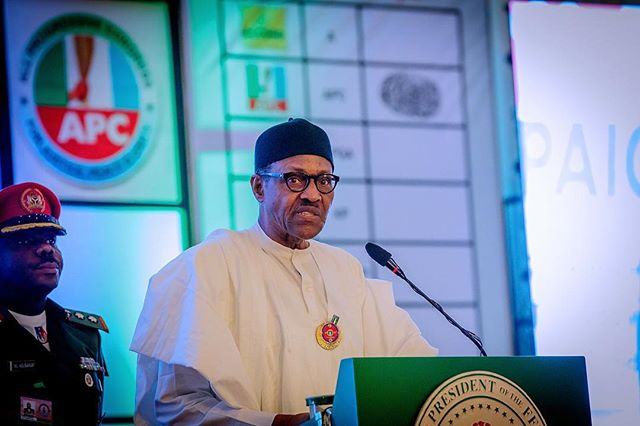 Nigeria's Federal Government has come out to say that it will do all he can to protect the interest of investors in the country.
According to FG, investments cannot excel in the midst of social and political instability.
President Muhammadu Buhari revealed this as he received the Chairman/Chief Executive Officer of Total Group Worldwide, Mr. Patrick Pouyanne, at the State House, Abuja, on Thursday.
His words, "The relationship between us and Total has been long and mutually beneficial. We want it to remain so.
"We have to be honourable, honest, and work together so that we can improve. At our end, we promise social and political stability, so that you can recover your investments.
"It's our duty as government, and we will do it, so that we can maintain mutual confidence in each other,"
"It's our duty as government, and we will do it, so that we can maintain mutual confidence in each other."
Mr Patrick also said, "Our portfolio is large. We have many more projects to come. The prospects for Nigeria in oil and gas remain huge.
"More development activities are possible, and we need to keep the momentum and commit more investments to Nigeria."
Do you agree?
Muhammadu Buhari GCFR (born 17 December 1942) is a Nigerian politician currently serving as the President of Nigeria, in office since 2015. He is a retired major general in the Nigerian Army and previously served as the nation's head of state from 31 December 1983 to 27 August 1985, after taking power in a military coup d'état. The term Buharism is ascribed to the Buhari military government.
He unsuccessfully ran for the office of president of Nigeria in the 2003, 2007, and 2011 general elections. In December 2014, he emerged as the presidential candidate of the All Progressives Congress for the March 2015 general elections. Buhari won the election, defeating the incumbent President Goodluck Jonathan. This marked the first time in the history of Nigeria that an incumbent president lost to an opposition candidate in a general election. He was sworn in on 29 May 2015. In February 2019, Buhari was re-elected President, defeating his closest rival Atiku Abubakar by over 3 million votes.
Buhari has stated that he takes responsibility for anything over which he presided during his military rule, and that he cannot change the past. He has described himself as a "converted democrat".
Muhammadu Buhari was born to a Fulani family on 17 December 1942, in Daura, Katsina State, to his father Hardo Adamu, a Fulani chief, and mother Zulaihat. He is the twenty-third child of his father. Buhari was raised by his mother, after his father died when he was about four years old.
NaijaVibe HoT DOWNLOAD
👇