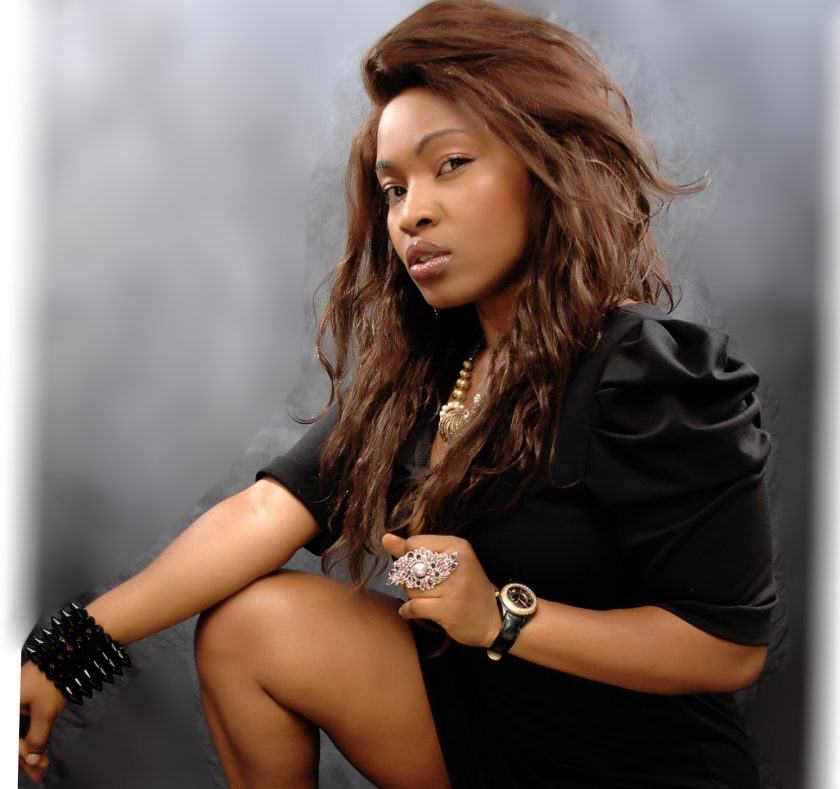 Best Supporting Actress for Afro Hollywood Awards, Halima Abubakar speaks to Chinyere Okoye about her journey so far in the movie industry and how she has been able to surmount the several challenges of life, including being labeled a lesbian
When did you diversify into producing and directing?
I made my debut as an Executive Producer in a recent movie, Mistresses which starred myself and Ghanaian actress, Yvonne Nelson.
How has the journey been so far?
It has been rough but thank God, at least I'm still here to tell the story. I'm very grateful for all the decisions I've taken, the struggles, the pain, the rejection but I'm glad I went through all that.
When would your latest movie be released?
It is going to be ready soon and we will see if there is anything to be corrected and then we'd see where it goes from there. I'm not in a hurry but I'm sure it won't take time for the movie to be out.
How many movies have you featured so far?
I've done over a hundred movies.
What has been the most memorable movie you have featured in so far?
I can't choose because they all define me at the end of the day. Choosing one particular one won't be fair to the other producers.
How have you been able to deal with criticism?
I think most of those who do that are people who have nothing to do in life, that is why they can afford criticize people. If I'm comfortable with my body, I don't know why others should have a problem with it. For them to sit down and criticize people like me they are doing it to show their kind of mindset. It's just a picture, it's not food, it's not clothes, so they should take it easy with themselves. It was just for my website. If I'm okay with the pictures, you don't have to like it. You can pass a post when you see Halima Abubakar on it. But it won't stop me from being myself. I didn't have to retouch those pictures, I didn't have to do a glamour shoot because no matter how beautiful the pictures are, they will still slam it. They should try and encourage people because others do. Why should people on the internet not?
Apart from acting, producing and directing, what else do you do?
I have Halima Abubakar Foundation for the Poor. Actually it focuses on people that don't have food. My concern is that a lot of people are hungry so aside from giving them money, we can buy a bag of rice and share it to them. Food and water generally is my interest because I was hungry once so I know a lot of people are hungry too.
How do you relax?
I love to sleep.
People say you smoke?
People can fabricate anything they like and I don't care at all. I don't go to clubs and I don't smoke. I used to drink and I stopped drinking over a year because I realised that I had reactions which couldn't make me sleep so my doctor had to stop me. And again, I'm not a lesbian. People keep tagging me with that and I wonder why. Whoever I slept with should please come out and let's just get over with it. And trust me, if I am, I am one of those people that would come out and say hey, I am a lesbian. But I'm not so they should stop giving me names that God did not give to me.
How did you celebrate your last birthday?
I just slept because I have been doing a lot of celebration. Moreover, it takes a lot of money to celebrate these days I can't be spending money for every celebration. I just thanked God and sleep at home.
Tell me about your fond memories while growing up.
I was very stubborn while I was young so I kept changing schools. Sometimes I would tell my father one story or the other, like, I saw a ghost yesterday, or I saw somebody with half leg walking. I cooked up a lot of lies so I could leave where I was to come to Lagos. Eventually I got admitted into Ojo High School in Lagos and that was the period when my love for acting started. I stayed in Lagos with my aunt but after a while I left because it was becoming discouraging and disappointing putting in so much hard work and not getting roles. As a young girl, I didn't want to be taken advantage of so I had to go back to Kano again after my Junior Secondary School to complete my Senior Secondary Education at Army Day Secondary School, Kano.
Looking back now, how would you describe your childhood days?
My dad did not allow us come to Lagos except during holidays but I rebelled and came to Lagos but after all the suffering I had to pack my bags back to Kano. I remember when I got back it was during fasting period and my Mum was just sitting down looking at me, wondering what sort of child is this. But when I sit down to think about it, I can't even believe that I pulled such stunts. I thank God they are in support of me now, there is no need to do hide and seek.
Since you have passion for acting, why did you study Sociology?
I was already acting while in Secondary School so I didn't feel like I needed to read Theatre Arts. I wanted to do something different. I graduated in 2005 but I came back to Nollywood in 2008.
Are your parents and siblings still in Kano?
My dad has been in Lokoja for the past one year with my Mum although she visits Kano often. Leaving Kano would not be easy, she grew up there but for now they are in Lokoja with all my siblings.
What qualities would you say makes a relationship work?
Honesty and loyalty makes a beautiful relationship. If you are honest, it helps in everything, not just a relationship. If you are loyal, you would see the reward of being loyal to someone. Everyone should be careful and live by what they preach. If you preach love, show love. If you preach honesty, be honest.
What new projects are you working on?
I'm doing a short drama about bullying because it's a sensitive subject to me. I've been bullied a lot in Nollywood by friends and in school and I survived it. I need to help other people know that bullying is a dangerous act. It gave me depression and for a long time I was on medication. My wonderful internet bullies are part of my story and I just want to say they should be ashamed of themselves. When you see a young girl growing up and you give her so much hate, it's not a happy place that she would be. To think that another person could be responsible for that is shameless. I'm going to be focusing my attention on students in schools.
Drop your Comments..
B3rrilyn
Follow NaijaVibe


HoT DOWNLOAD
👇