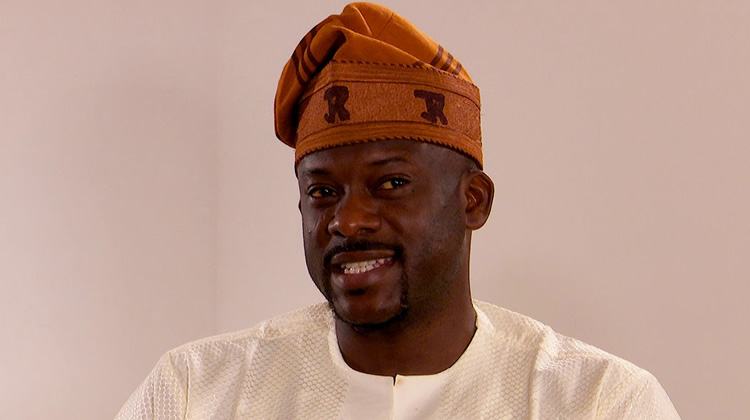 Hon. Musiliu Obanikoro has come out to say that lawmakers do not earn as much as people think they do.
According to him, reports that lawmakers earn a jumbo pay is just a misconception.
He added that because people are in a position of power does not mean their own problem is over and Nigerians should stop thinking like that.
His words, "By the logic of life, you can't satisfy everybody. You just try to satisfy as many people as possible. And until Nigerians themselves start changing their mentality to realise that because you are elected, that does not mean that all your own problems are ended. Because that's the mentality. They say 'because he's in govt, he doesn't have any problems any longer. Let me pile all my problems on him."
"So you have millions calling you, trying to take out of the so called jumbo pay. I don't agree that it should be called jumbo pay, even though I used to be of that opinion when I was also trying to get into the system. But now that I'm in the system, it's peanuts really, because by the political set-up and the environment that we find ourselves, everybody is calling you.
"And you find out that by the time you give to half of the people harassing you or pleading (for one favour or the other), you end up spending from your own private company or income.
"Maybe when mentality changes and people stop running to elected officials, we can now revisit the issue of jumbo pay. Sometimes, it's not about poverty, it's about a mindset. People are just entitled."
"I take home N400,000 as salary every month. Other allowances come once a year. The rent that they pay you..housing that they pay you, comes once in a year and that's about 3 million Naira or so. Furniture allowance is not yearly, it's once every four years. If you are conversant with Abuja as well, you'd know that N3 million cannot get you a house in the city center. You have to go to the suburbs for that amount.
"And then the car they believe they give us, no, you are actually paying for it. So, every four years, you get a new car. But you are paying for it..it's being taken out of your salary. It's just that it's spread out in such a way that you don't feel the pain. It's not the way it looks from outside."
Do you agree?
Musiliu Olatunde Obanikoro (popularly known as Koro) is a Nigerian politician. He served as Senator for Lagos State from 2003–2007, and was later appointed High Commissioner to Ghana. He served as the Minister of State for Defence during 2014.
Musiliu Olatunde Obanikoro was born in Lagos. He is from Bakare family of Ita-Ado in Isale Eko, Ikare and Ilashe in Amuwo Odofin Local Government of Lagos State, the Obanikoro (Ajayi-Bembe) family of Lagos and Idoluwole (Ojo Local Government of Lagos), and the Eletu-Odibo (Oshobile) family of Isale-Eko, Lagos. He attended Saint Patrick Catholic School, Idumagbo, Lagos and Ahmadiyya College (Anwar-ul/Islam College) Agege. He worked briefly as a Clerical Officer at LSHMBS, and at Union Bank as a Clerk before traveling overseas for further studies. While in the US, he attended Texas Southern University where he earned his B.Sc degree in Public Affairs and Master's Degree in Public Administration (M. P. A).
He served as an intern with Houston adult Probation Department, Houston, Texas. He worked as a social worker and later as the Head of the adolescent unit with Little Flower Children Service (an agency affiliated with New York City Department of Social Service). He is an honorary citizen of Glenarden, Maryland and Little Rock, Arkansas.
He returned to Nigeria in 1989 and started his political career immediately. He was appointed as Caretaker Committee Chairman of Surulere Local Government (National Republican Convention); he was elected as the State Deputy Chairman (NRC); appointed by Governor Otedola's administration as Director, LASBULK (Lagos State Bulk Purchasing Corporation); and member, Lagos State Football Association. He has served as Delegate to Local Government Congress, State Congress, and National Convention. He has also served as Elected State Secretary, Justice Forum. He was also the Chairman, Lagos Island Local Government.[1] He was a national Executive member, Grassroots Democratic Movement (GDM) under the military government of General Sani Abacha.
Musiliu Obanikoro was elected senator for Lagos Central in April 2003, running for the Alliance for Democracy (AD).During the election, each side accused the other of hijacking ballot boxes. He later defected to the People's Democratic Party (PDP).
Follow NaijaVibe


HoT DOWNLOAD
👇