Yesterday we brought to you a list of Nigerian celebs who said they are still virgins, read here if you missed it.. Today here is a list of how some lost theirs

UCHE OGBODO – I Lost My Virginity At The Age of 20
How did you lose your virginity?
As I said earlier, I met my first boyfriend at 20. I came from a Christian home and was trained by Christian parents. My father made sure we imbibed the Christian values and this helped me very much in my career as an actress. I actually thought that as a Nollywood actress I was ripe enough to have a boyfriend and this will make me feel more sophisticated. I did not lose my virginity to an actor, you know.
How did you lose it?
I did not stumble on losing my virginity, I was ready for it and I knew what I was getting into.
How did you feel as a woman after losing your virginity?
I was ready, I felt like I was ready to bring the world down. I felt like whatever it is, bring it on.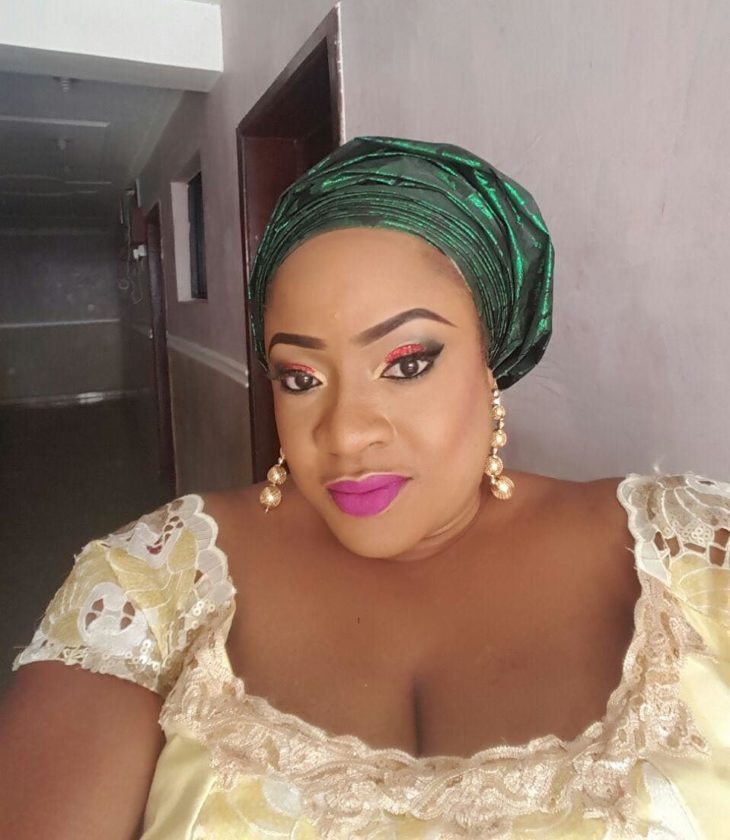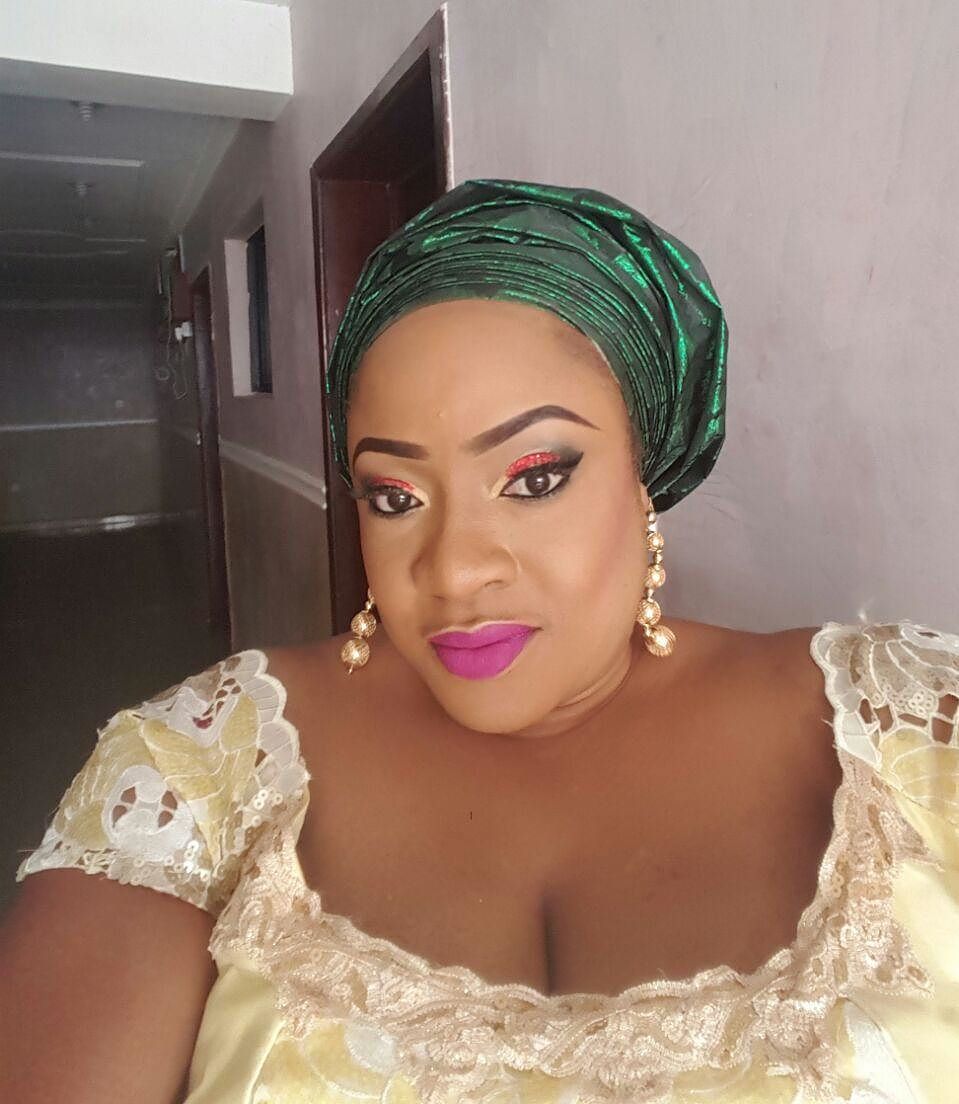 FOLUKE DARAMOLA – I Lost My Virginity To a Molester
I intend to talk about things that people just take for granted: for instance, a frigid woman in a marriage or a frigid lady that has been Molested. I have been a victim of that, so I understand what it feels like.
You mean you have been a victim of molest?
Yes, my first introduction to s*x was molest. I talk about it when I have to. I was deflowered by a Molester. These are things people don't talk about.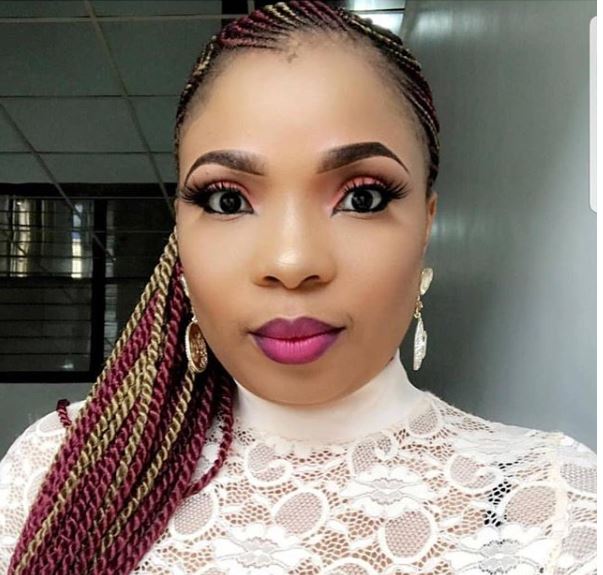 LAIDE BAKARE – My First intimate Experience At 21 Was Horrible
When did you start having s*x?
I didn't start having s*x at early age. It took me a very long time even though it was something I had always been looking forward to. I looked up to it almost three years before I eventually had s*x. It wasn't a nice experience with my first boyfriend. We dated for six years and we had s*x after four years of our relationship. I was 18 when I met my first boyfriend. I was still a vi*gin then, even while in the movie industry for close to three years. I think the first time I had s*x I was about 21 years old. It was what I had been looking forward to, but it wasn't`t a nice experience.

OMOTOLA EKEINDE – I Was Still A Virgin When I Got Married
Given my mum's stern attitude, it is natural to think I didn't date anyone before I got married. But, that's not the case. I had boyfriends before I met my husband but it's not something too deep as people may think nowadays. You just go out and have lunch together and all the rest of it. As for deep my affairs went before I met my husband, it is just to say that I got married as a virgin, so that answers the rest of the question.
Omotola's husband seem to have buttressed his wife's earlier assertion when he responded thus in an interview:
"Hmmm! Truly and honestly, I can't forget the very first day I made love to my wife."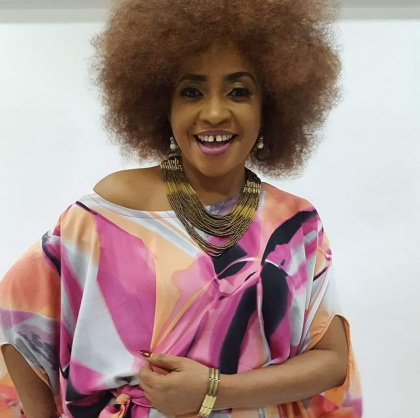 BENITA NZERIBE – I Lost Mine at The University
Virgin?
You asked that question very direct. And if the truth must be told, I was a virgin all through secondary school, the juniorate until I entered the university. But one had great moral upbringing.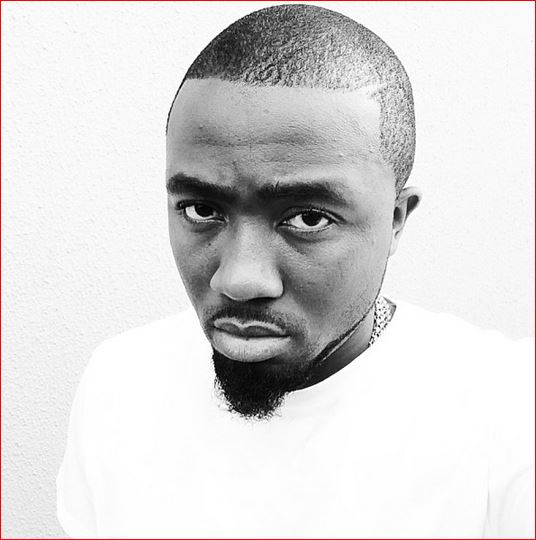 ICE PRINCE – I Had My First Kiss @13; Molested By An Aunty
'I had my first kiss when I was 13', the rapper said coyly, while speaking with a reporter from Pulse. This is a throwback to a 2012 interview where the rapper also revealed that he was Molested by an aunt when he was 13.
'I had my first intimate encounter. I would not say it was a good thing at all. It's something I regret, whatever it was. It wasn't a sweet experience at all. I had this aunty, though we were not related, she was just a neighbour who was living close to us, who came into my room and slept with me. It wasn't a good experience at all. I was scared, very scared. I saw hell. It was a terrible experience. I am not excited talking about it at all. s*x is not that good. I think s*x is over-rated. I don't know. She just came into my room and just forced me to do it with her.. Oh, let's not talk about it. I was so young and innocent. But she made me lose my innocence. The woman is still alive. I don't think I have even seen her since then'
Ice Prince revealed in the interview..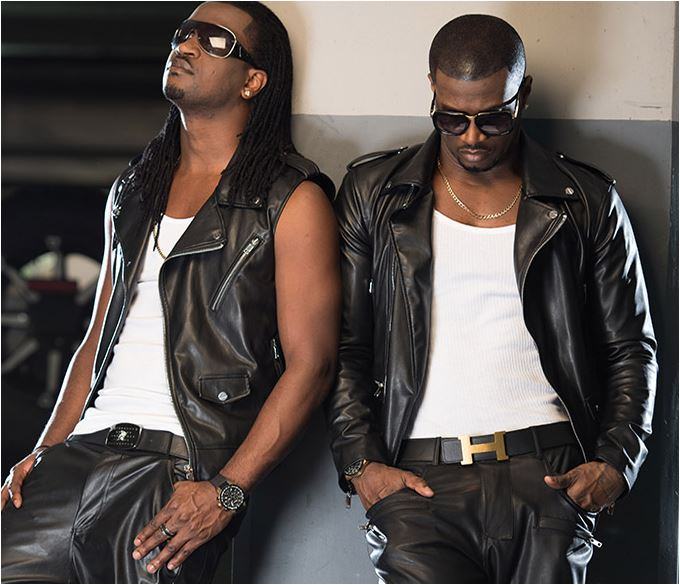 PETER & PAUL (PSQUARE) – We Had Our First se.x At 14 & 15 Respectively
They claimed to first know what s*x was at 14 and 15-years respectively. As for Peter, 'I had my first experience in 1993 at the age of 14. At first, I felt terrible that I let a woman seduce me. Later, I realised that it didn't matter and I enjoyed it.'
Paul had this to say, 'for me, it was 1994 and I was 15 at the time. The first time was kind of strange. I thought the poor girl would get pregnant immediately and I'd become a father. As the thought of what we had done raced through my head, I became afraid, but felt better when I realised I had used a condom.'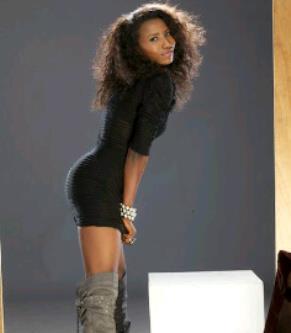 DONA DIVA – I Cried As It Was Painful
Fast rising singer Dona had this to say:
What was it like the first time you had s*x?
You say wetin? (laughter) It was a lot of crying because it was painful. The same thing I think for every girl.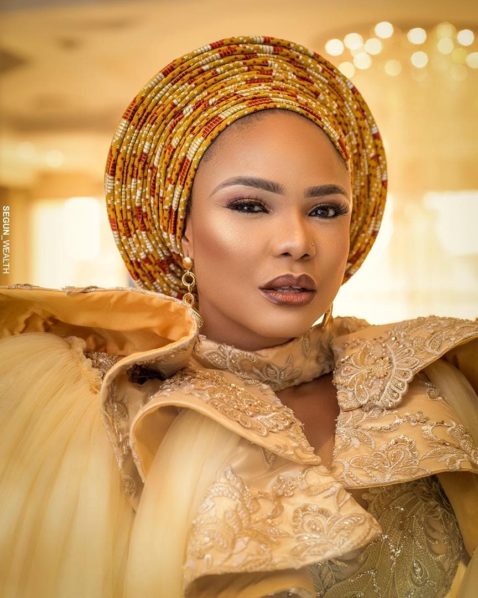 IYABO OJO – I Had My First Boyfriend At 18 In SS3
'..I relate with their father. I do not talk about it because I give respect to my children, it is their privacy and they want to keep it private. Like I said, we were not just compatible, I met him and in a very short period of time, we got married. We really did not have much time to date. I was 21 years old then. In less than three months, I was pregnant and in less than six months, I was married to him. It was a very short period of time. We basically got married because of the pregnancy. We did not want to have the baby out of wedlock. We got married and we later discovered that there was some part of him that I did not like and there were certain things about me that he did not also like. We were not friends and that was the disadvantage. He was not my first, he was actually my third. I feel apart with my first boyfriend. My second boyfriend, we did not get intimate. So my ex was actually the second but my third boyfriend. I was young, I had my first boyfriend when I was in SS3 and I was about 18 years old. Then we broke up and I had somebody else. We were more like brothers and sisters in Christ so we really did not have any intimate relationship. Then, I met my ex-husband. He was the second man I was intimate with when it came to a relationship. I was young and the kind of life he wanted was to be married and still live the bachelor life while I wanted him to be married and stay at home. That was were we started having issues and problems but we are still friends. He still communicates with his kids.'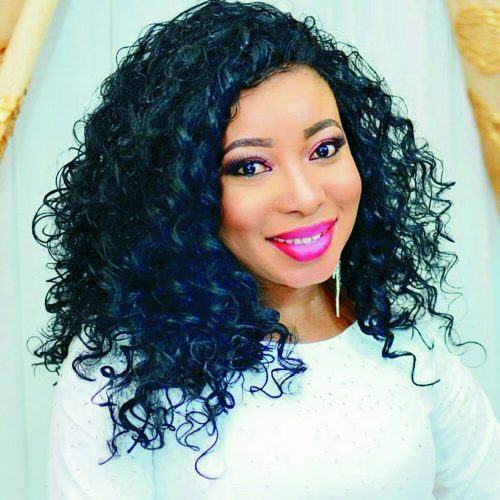 LIZ ANJORIN – I Had My First Boyfriend At 21
Who was your first boyfriend?
'The father of my daughter was my first boyfriend. We were very young then. He was 23, I was 21 years old.'
Weren't you worried when you got pregnant for him. Didn't you think of aborting the baby?
I didn't even know I was pregnant then. It was my mother that found out. Remember I was her only child and she had me in her old age. She was so happy about my pregnancy. She was just pampering me. Left for her, she would have wanted me to have a child at the age of 12. She also would have loved me to have more than 10 children. My boyfriend's mother also knew I was pregnant. She too was happy. She had five children then. My boyfriend was even the last born and the other siblings were yet to give her a grandchild. She was eager to have me and the baby. In fact, she and my mother were dragging over who would take care of my daughter.

SHAN GEORGE – I Married At 16
Shan got married at a tender age of 16 years and the marriage immediately produced 2 boys be for she walked out of the union.
'..I married once and my two kids are for my first husband. I read on some blogs that I had a child out of wedlock and I have been hiding it. But I wonder if I got married at the age of 16, at what age did I have that child? I was so young when I walked out of my first marriage to pursue my education. Later on, as an adult, I got married again, but we aren't really together anymore. Marriage can be complicated.'
What was it like being married at such a young age?
Being married at the age of 16 was just like a child still living with her parents. It was more like an obligation. I don't really want to talk about it because of my children.

GENEVIEVE NNAJI – Getting Pregnant At 17 Shocked Me
Genevieve lost her virginity at 17 and got pregnant afterward.
The actress spoke on a topic she never talks about on her daughter who she had when she was a teenager. Genevieve talks of how her world came crashing when she discovered she was pregnant at the age of 17.
'The pregnancy was seven months gone before my Catholic mum discovered it. She couldn't believe it,' she said.
How can she be pregnant when she was 'very careful' according to her still remain a mystery to her till date. When a test confirmed it, her parents were disappointed but stood their ground against abortion.
I didn't feel anything. I didn't even know till I was about four months. It was there, but I was still in shock. I didn't believe it. The only time I actually believed it was when I saw it in a scan. Seven months! And I saw it's in there and I said, 'Okay, it's true!' I was like, 'Oh, it's like some disease..' I think I was pretty much hard on myself then than my parents or people. I was harder on myself, really. My parents reacted the way any parent would react – disappointed. I didn't know. My mother discovered it for me. I didn't know anything really. She discovered it.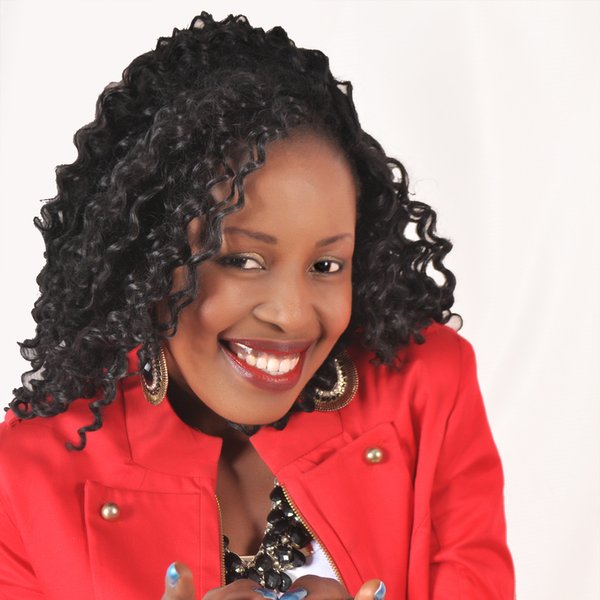 HOLY MONIQUE – I Was A Virgin Till My Wedding Night
Gospel music sensation, Monique, had sensationally revealed how she kept and guarded jealously her virginity till the night of her marriage.
'To many ladies and men out there this disclosure may mean nothing. To such people it is no big deal. But no matter anyone's stand or view, it is very important to me.
It has helped me to stand my ground and look into faces of moral intimidators and tell them boldly that I am a daughter of the King of Kings, the Lord of Lords. It is a pride for my family and a big plus for my husband. A high moral life is essential for continuous success. Yes, I was a virgin till the very night of my marriage.'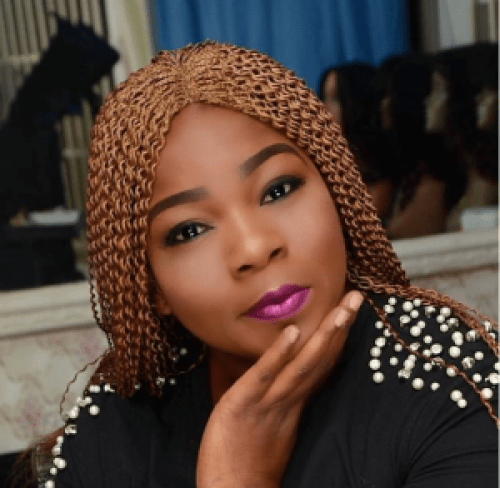 ADA AMEH – Peer Influence Got Me Deflowered & Impregnated At 14
The plus sized actress had a baby girl at a tender age of 14. Read the interview she granted six years ago about her love child:
'That is the irony of life. Sometimes, I ponder on that. I had a child when I was 14. My peers influenced me. But it has been some time now. My daughter is 20 years old. Remember I told you I was very stubborn as a child. Then, my friends used to tell me about their boyfriends. In those days, what we did was to write love letters. But this particular friend told me that we should go beyond letter writing. That was how the whole thing started. It was just peer influence.'
NaijaVibe HoT DOWNLOAD
👇