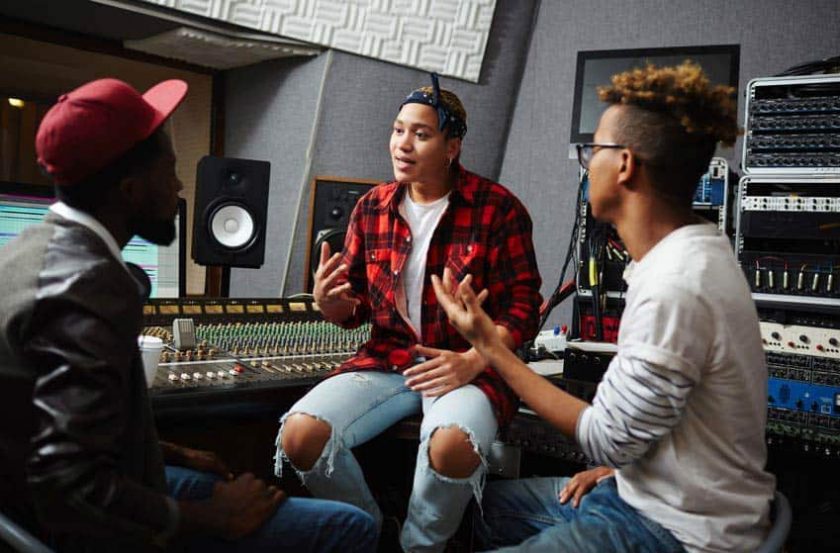 When dealing with a Talent or Business, one can't write off Management as it is a very vital tool in achieving success. As a Music Artist, you are the Talent and your Career is the Business, making it very necessary and important to own or belong to a Management Team.
Yes, success in music career is not only about one's music. There are personalities that may be needed to manage and support your musical career. Having the right type of management team helps you avoid all of the noise around you so that you're left to focus on the music.
Through my experience in Artiste Management coupled with my latest Research in this field, I have compiled a comprehensive list of 7 important people you will need to have on your team. I have also gone further to explain their major functions so you can know who is fit enough to play such a role for you.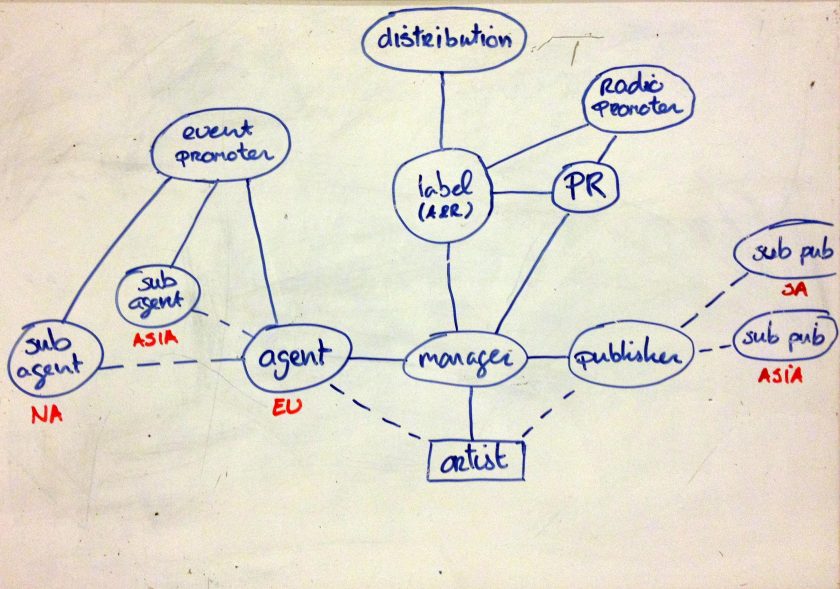 Personal Manager (or Artist Manager)
A Personal manager is the Individual that represents one or more musical groups or artists and oversees all aspects of the artist's career. He deals with and advises the act(s) on all business decisions, as well as many of the creative decisions an artist must make. He also attempts to guide the artist's rise to the top.
Publicist (or Press Agent)
A publicist handles the publicity and press needs of an artist. Publicity helps the act sell records and produce income. A publicist must be able to get an artist's name in the news (magazines, music trades, TV, radio, etc.) as often as possible. This is accomplished by writing press releases, sending them to the correct media, talking to media about acts, and arranging interviews. The publicist often arranges a series of print interviews, radio interviews, and TV appearances in conjunction with the release of a new record. Staff publicists spend a lot of time on the telephone and are usually the first to send out promotional copies of new records and other important materials to the media. After a new record is released, a publicist may work with the Manager on a showcase booking of the group, and make arrangements for a press party.
Booking Agent (or Talent Agent)
A Booking agent works to secure musical performance engagements for the artist or groups. He works to find talent to book and he may also be involved with developing the artist toward a goal. He must possess good communication skills and ability to sell talent and develop contacts in the music industry. He often works closely with the act's manager and may also be involved in setting the fee and negotiating with promoters or clubs. A booking agent is paid a percentage of the negotiated fee for an act's performance.
Concert Promoter
The concert promoter presents, organizes, advertises, and in many cases, finances concerts at performance venues such as arenas, festivals, clubs, church buildings, auditoriums, etc. The promoter often secures money for the concert by finding others to share in the profits/expenses. However, it is often times the concert promoter who absorbs all the financial risk.
Business Manager
The business manager handles the financial affairs of musicians and entertainers. Most have degrees in business administration with concentrations in accounting or management. The business manager should have knowledge of negotiating, accounting skills, investments, and tax laws.
Independent Radio Promoter
The independent radio promoter (IRP) has a similar role as that of a promotional staffer at a record label, except the IRP is usually employed by an independent radio promotions company or works freelance. Often, an artist/band, or manager will hire the services of an independent radio promotions company to generate airplay of a particular song or record.
The IRP contacts radio station program directors, music directors, and disc jockeys in a local, regional, national, or even an international market. They set up appointments with these station people and bring a number of new album releases as well as a supply of promotional or press material relating to the artist or band. An IRP may socialize frequently with program directors and music directors to help improve the chances that a radio station will add a song to its playlist. An IRP often will often take key radio station personnel out to lunch, dinner, or for drinks. They may also bring a program director to a club in order to listen to a group play songs live and gauge audience response.
Entertainment Attorney
An entertainment attorney handles any contractual matters conceivable within the entertainment industry. Entertainment attorneys can be freelance, hired on retainer, or an employee of a company or business within the entertainment industry.
Entertainment attorneys generally specialize in one of three separate fields within the entertainment industry: sports, film and television, and music. An attorney that specializes in the music industry usually has a solid depth of understanding with regard to copyright laws and artist/band agreements with managers, publishers, record labels, booking agents, etc. Successful completion of law school and a state bar exam are requisites for being an entertainment attorney, as well.
NOTE: Depending on how buoyant the Artist is, he/she can think of having more personalities like: Professional Deejay, Music Producer, Wardrobe Stylist/Make up Artist, Tour Coordinator/Tour Publicist and others on the Team. If they are all dedicated to working for the betterment of an artist's career, then, the sky will be the starting point for such an act.
Nsikak E. A. Michaels
Follow NaijaVibe

NaijaVibe HoT DOWNLOAD
👇