Celebrity News
Sade Crooner, Adekunle Gold 'denies' girlfriend Simi in new interview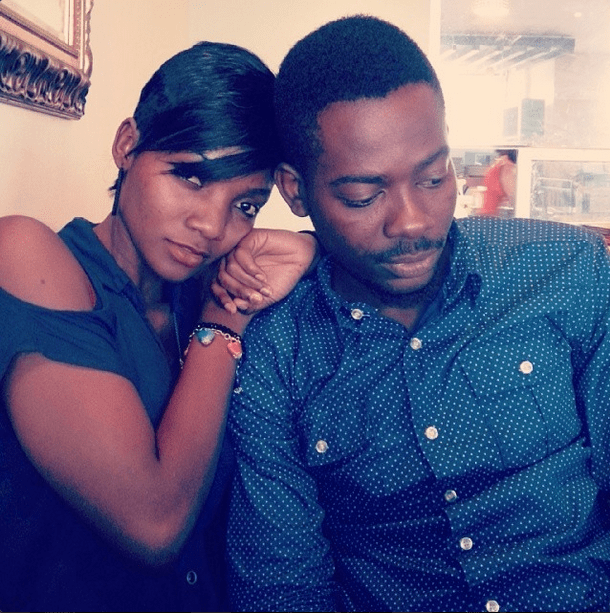 Singer and Nigerian King of Photoshop, Adekunle Kosoko popularly referred to as Adekunle Gold, has spoken about the inspiration for his smash hit single 'Sade'.
The young artiste who not too long ago landed a deal with Olamide's YBNL records declined to comment on his romantic relationship with singer Simi but revealed the song 'Sade' is a true life story. Speaking with Punch Newspaper, Adekunle who is pretty popular for photoshopping himself into photos of celebrities, also spoke about breaking out of his band, The Bridge.
Read excerpts from the interview below:
Your recent song, Sade, is a romantic ballad. What was the inspiration behind the song?
The song is my story. I asked a girl named Sade, out on a date three years ago but she didn't accede to my request. She said she was not ready even though I really liked her. The song is about her and everything I narrated in the song is true, aside from the part where I said my parents were disturbing me. That did not happen.
Did you write the song yourself or you engaged the services of a songwriter?
I wrote the song myself. It's my story and I wanted to be the one to tell it. I write all my songs.
You are known for your Photoshop skills on social media; how lucrative is it?
Photoshop is fun; I love the way it makes people laugh and the attention I get. I do not like to be the ordinary guy; I like to be known for something. I made a picture of me hugging Tiwa Savage from behind and when I posted it on Instagram; I was overwhelmed by people's response. I decided to continue with it and as time went on, bloggers started writing about me, people started talking about it and that increased my fan base. It has helped me meet people that have assisted me with my music career.
Which came first between music and your Photoshop skills?
Music started a long time ago and I used to be in the teens choir in my church. My dad used to play classic songs by King Sunny Ade and Ebenezer Obey while he drove us to school every day. I developed interest in music from listening to those men. Later I joined a band called The Bridge. We released a lot of songs including Norm Breaker featuring Skales, Make It Happen featuring GtTheGuitarman, and All of Me which is a cover. The band didn't work out as we hoped it would; it is usually not easy to get signed on with a label as a solo artiste, let alone a band. We each decided to go solo and see how things would turn out. I launched out on my own in 2013.
Did you feel awkward about going solo?
I am happy I took the decision to go solo. It has paid off and is still paying off. I thank God for it. It turned out that I made the best decision.
Are you still in touch with your partner?
I am still friends with him, we make music together but I am a bit more visible now.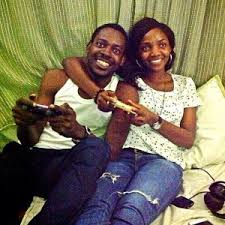 You have been rumoured to be romantically involved with up-and-coming musician, Simi. Are you in a relationship with her?
I'd rather not talk about that.
What qualities should your ideal woman have?
She must be hard-working, adventurous and a lover of God.
Do you plan to get married before long?
I plan to get married, but I don't know when.
How do you intend to cope with competition in the industry?
I believe in being distinct and I think everybody's hustle is different. Everybody's music genre differs and I do not see any competition for me. I intend to thrive with my new sound. Not many people will do the kind of music I do and I am not scared of doing what I do. I will continue that way.
What genre would you classify your music?
I had delved into other genres before now and I needed to do something different. I call my sound Urban-Highlife and it is a fusion of Pop, Folk and Highlife. Apart from the content, Sade is not the typical Nigerian sound. It is a fusion of international sound and our local sound.
The industry is saturated, do you see yourself becoming very successful?
Following Sade's success, the sky is the starting point for me. Sade is only a cover to Story of My Life by One Direction and the least of my songs. If it got me signed on with a label, that means I have a lot of exploits. I am not perturbed, I only pray for God's grace to do well.
Which takes more of your time between Photoshop and music?
Music does. Photoshop has always been easy for me and I make sure I pay attention to details. How lucrative is it for you? I do not really make much money from it. It brings me jobs sometimes because I am also a graphic artist and brand developer, but I am not into it for the money. Some people approach me to fix their images in other people's international passports. I know I can do it but I don't.
How did you get signed on with YBNL?
When I released Sade, Pheelz and the rest of the YBNL crew listened to and fell in love with it. Pheelz insisted Olamide signed me with the group. He thought about it and because of the good relationship they have, he called me and we discussed the terms. I wanted to feign reluctance when I was told the terms of the contract but I could not help my excitement because it was a good offer. What course did you study in school? I studied Art and Industrial Design at the Lagos State Polytechnic. I majored in Graphics and I was the best graduating student in my class. I graduated in 2009.
NaijaVibe HoT DOWNLOAD
👇