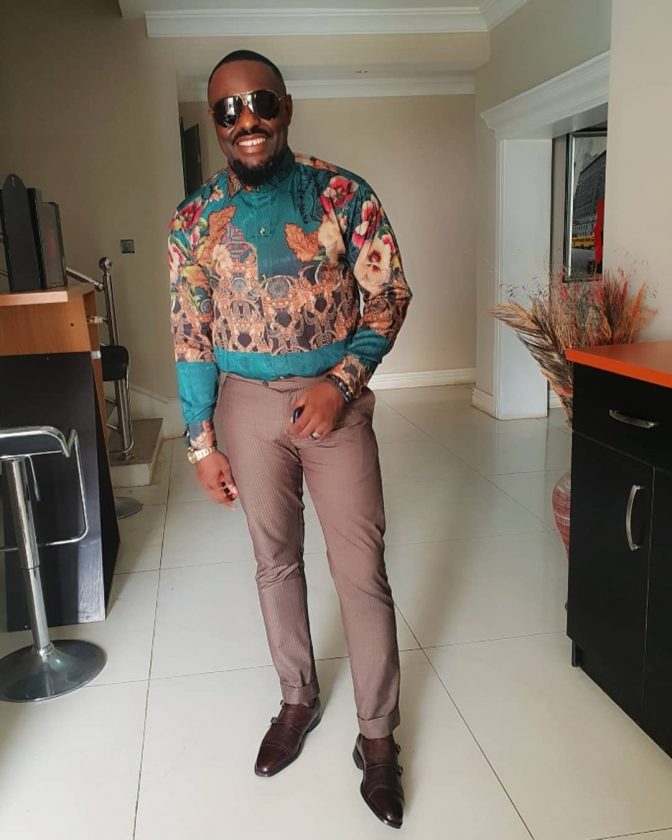 Contrary to the reports that went viral yesterday that Jim Iyke was involved in a brawl in Accra where he tried pulling a gun on another man, Nana Kwesi who invited Jim Iyke to the Cahaya lounge where the incident actually happened, has laughed at how funny people twist and turn stories around'.
Talking to NigeriaFilms, Nana says the story about Jim Iyke fighting over $10,000 was fabricated.
There was an issue between Jim Iyke and his business partner (name not disclosed) at the Cahaya Lounge (just opposite ex-President J. J. Rawlings house) and not Crave Café as the media reported it.

The issue had nothing to do with Jim Iyke fighting over $10,000. Also, Jim Iyke never attempted to pull a gun.
Nana said he invited Jim Iyke to Cahaya Lounge to discuss a water treatment project with him – clean water and chemical treatment of water.
When Jim Iyke got to Cahaya Lounge with his car and parked, another car drove in and parked just behind Jim Ike's car.
The driver of the car after parking behind Jim, got out and started acting up.
He wanted to attack Jim Iyke but Jim's host, Nana, intervened, preventing the man.
The angry man went back to his car and pulled out $10,000, arguing that he wanted to give it to Jim Iyke if the latter had signed a particular document.
When Nana Kwesi asked him what his problem was, the man said that he was to give Jim Iyke the $10,000 if he, Jim, had signed a document.
The man, who alleged that he is a business partner to Jim Iyke, said he had invited Jim Iyke for a meeting at Royal Fiesta Hotel.
Jim Iyke got there and when he was asked to sign a contract, because the contract was not too clear, Jim refused, saying he needed to involve a lawyer or legal brain to peruse the document before he could append his signature on it.
The man got furious, accusing Jim Iyke of wasting his time and also spoiling his business because there were other people involved who wanted Jim to sign so they can carry on with the business.
Nana and witnesses tried settling the issue at the Lounge, only for the man to go report to the police that Jim Ike had attacked him.
When the police got to the scene, the people around who was also hob-nobing and were eye witnesses to what ensued, narrated to the police that it is the man who rather attacked Jim Iyke and not the reverse.
The police left without making any arrest.
NaijaVibe HoT DOWNLOAD
👇