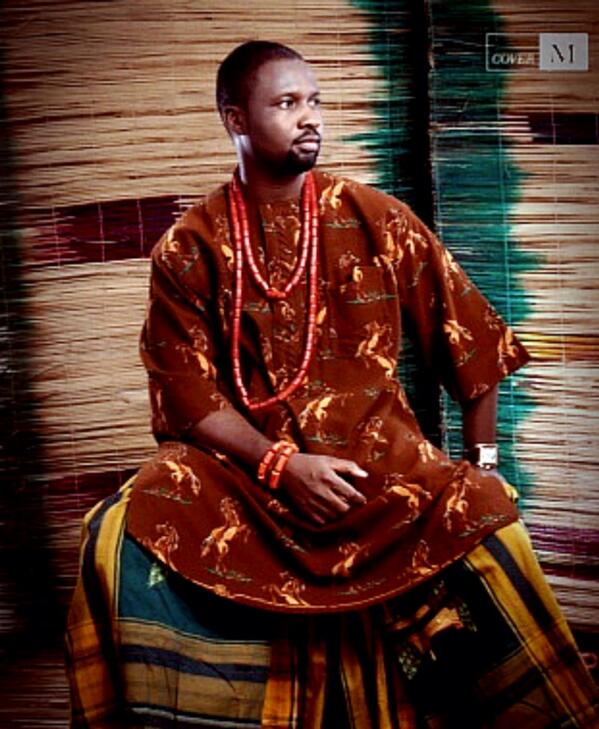 Culled from StellaDimokokorkus' blog
Mr Toju Omagbemi called me on Thursday may 23,2013 and he was very upset about what he had to say.
he wondered why the media was showing off Daniel as a big boy.. he said "you people should stop promoting bawo, bawo does not have any money, he is a fraudster and his lifestyle is not how you people are projecting it, he is a fraudster and I am sure he is living off Stella who is so desperate to get a husband"
He introduced himself as "Mr Toju Omagbeni otherwise known as TJ, former entertainment organiser but now an Engineer with PHCN"
After he was done, I began to ask questions.
"Mr Toju why are you calling DANIEL bawo? and why are you saying he is a broke man and fraudster? do you know he bought a house in Abuja?
"Abeg leave all this English name, his name is Bawo and he didn't buy any house in Abuja, it is all Stella's money. Bawo doesn't have ten kobo, he's living off Stella's loot.
he don chop finish when he go buy house? him mama don chop finish? hisssssssss.
please leave this matter, I know bawo reach House as we are talking, I have been reaching out to all his family members to let them know i am looking for him to refund the money he duped.
I don't know what he must have told Stella but bawo is an itsekiri boy, we know each other well and he's not up to Stella's 35yrs that she celebrated, Bawo is a small boy where Stella is.. Stella dey fool herself."
Mr Toju do you realise Daniel graduated with a first class degree in computer science?
which first class degree in computer science? from which school? did he graduate from university of Ibadan? he should pay back the three million naira and stop deceiving himself.
he invested the money he duped and is printing tee shirts with his name as Dabishop on it, he's buying expensive things for Stella that did not sweat with him, hes an opportunist.. Stella that has dated everyone? infact let me leave that Stella's matter. it is Stella's late husband Jaiye that i used to know and I respect his memory so let me face Daniel.
Doris is not a saint but she is a good girl, this is not any kind of propaganda for her but she is a good woman and when I arrested Daniel she did everything in her power to bail him.
Daniels file is still open at panti and I can give you numbers of people who know about this matter.it was pastor ighodalo that bailed him the last time he was arrested and detained.
I have been looking for him only to start reading on the Internet again that he is everywhere spending money on Stella, where he see am? he must be definitely spending her money, that must be the hold she has over him, the boy get long throat, an opportunist to the core.
He should just sit down and hide in that America that he has run to because if i catch him he will vomit that money by hook or by crook. Bawo should know that I am looking for him, anywhere he likes he should hide.i will get him.
I have spread my tentacles to that America that he has run to, he must pay that money. he will not know any peace until he pays that money back.. I am not the only one even looking for him, his crimes are plenty and he is a Casanova, a very coded one. If Stella thinks she has seen a husband she is fooling herself.
I hear from family members that they are engaged and they relocated for now because of the heat on them, that's their business, bawo should pay me the money and stop feeling like a star wearing designer things all over bought by Stella
I asked him if he had evidence that Daniel (Bawo) has swindled him or evidence of arrest and he sent an EFCC petition written against him and even said the money was transferred into Daniels account.
He sent me the petition and I sent some questions back to him by email and his response is underneath
Mr Toju, I have seen the copies of the EFCC petition you sent me.how come you have not been able to track down Daniel to pay you back the monies he collected? he has temporarily relocated to America, so if you couldn't get him when he was here, how will you get him now that he is far away?
..The police in Panti CID and Awolowo Way, Ikoyi Police station, arrested him in 2006, but he jumped bail and never reported back. On the issue of getting him in the US, I am hoping to use the media and every other possible means to expose him.
how long have you known Daniel Ademinokan?
I have known him for ten years
You said something which caught my fancy on the phone, you said Daniel is a small boy and Stella should stop deceiving herself. what did you mean.
… age-wise, I believe Stella is far older than he is. He was born in the early 80s.
you also said that knowing Daniel very well, he must have been the one at fault over his marriage collapse with Doris.
..That is his life style, he is always jumping from one lady to another. Moreover, Doris was always behind him when the police detained him on this issue. Infact, she was the one who mobilised resources to bail him at Awolowo Way, Ikoyi, Police station.
why don't you just leave the money for Daniel, maybe he doesn't have to pay back
..A cheat would always remain a cheat, He has to answer to his crime. I introduced him to the Atigbin's, and his action has greatly dented my image before them. I wish to clear my name and that can only be achieved if the money is returned or when he is behind bars for his action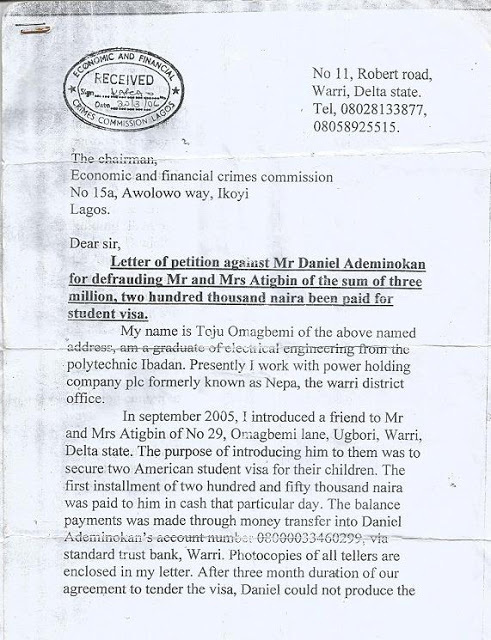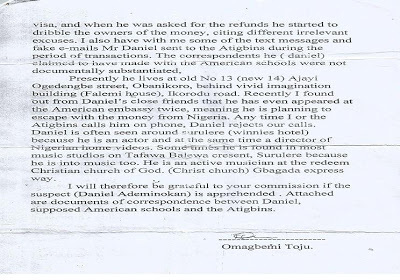 We would love to know your thoughts on this post. Drop your comments
NaijaVibe HoT DOWNLOAD
👇