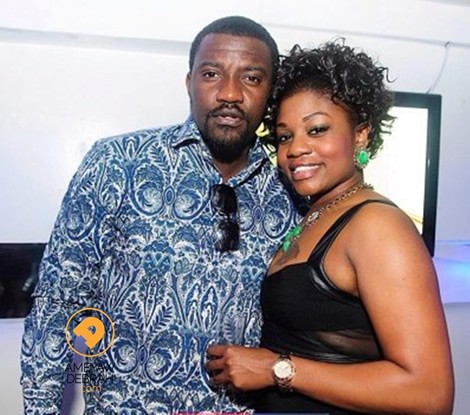 Last year his news of his marriage hit the press. Though he denied she is not his wife and the marriage certificate above was for a documentary, Harrinia Alexander claims she is indeed his legal wife. Today being their anniversary, she wrote an open poem/letter to him.
So touching
To my husband on our anniversary march 11, 2014.
When I look back at how we began;
the laughter and love that we shared,
I smile at all the ways we loved and we dared
to dream of a wonderful future together
and how we promised this was forever

And I try to recall the moment when
things started to change;
Just what it could've been
to cause our happiness to slip away,
And though I may never find the answer
I do know one thing for sure;

I still love you now
as much as I did then
and I don't know how
but we can get through this
I'm not ready to give up on us
You're still my one true love

To my husband John Dumelo
All I want for this anniversary is for you to
Be honest to everyone about our marriage.
You keeping silent and going around telling
Everyone you are not married is not being a good
Role model as you call yourself.
People look up to you, I am asking you this from my

Heart be honest.
NaijaVibe HoT DOWNLOAD
👇