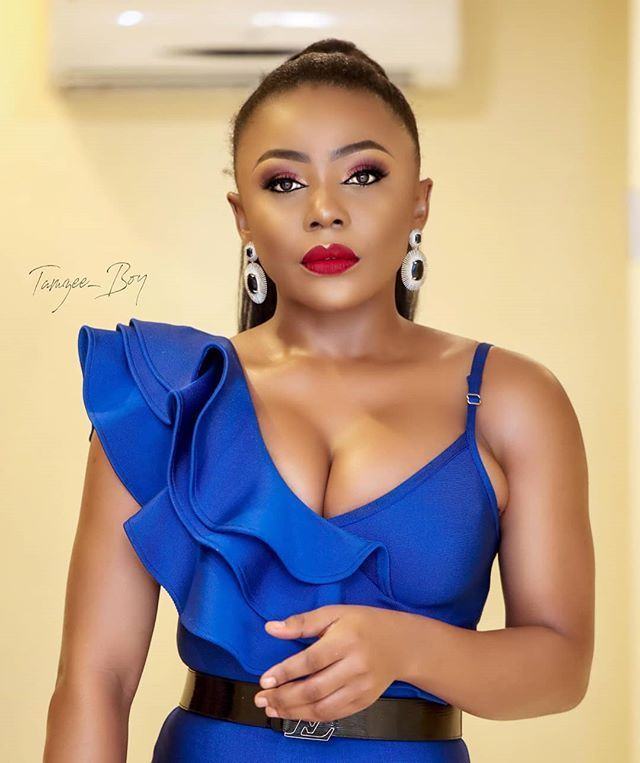 Former BBNaija housemate, Ifu Ennada has had her say on the rape scandal involving Busola Dakolo and Biodun Fatoyibo of Coza.
In a recent interview with Allure Vanguard, she shared her opinion on the whole saga.
Her words, "As a young girl that goes to Church, yes, I would do what the COZA pastor's accusers are doing now. When I find my voice, I'll speak against every rapist."
On her brand after the reality TV show, "Since my Big Brother experience, my life has not remained the same. My popularity has grown, my commercial value has grown, and the quality of the totality of my life has gotten better.
Big Brother Naija announced me to the world and using the platform and popularity I launched my haircare business-BeautIFU Ennada. Before #BBNaija, I had plans to start my haircare business, which was inspired by hair loss I suffered at the time. I'd found a natural solution that worked, but I didn't have the financial resources to bring my business to life, but Big Brother changed that. I didn't win the show, but my popularity opened doors for me that saw people book and pay me for hosting events and making appearances. I saved up some of my earnings and started my business with about 300,000 naira. Today, in less than a year, my business has become a multimillion-naira business with distributors across the world. I've never been to the US, but my hair products have crossed borders to get to every continent on earth. Aside from Nigeria, I have distributors in places like Los Angeles, Europe and other parts of the world. My commercial value as an actress and media personality has also experienced a lot of financial growth and exposure after the show.
All these wouldn't have been possible if Big Brother didn't give me the platform. I'm very grateful to God for everything because he made it all possible."
Asked to advise the current housemates, she said, "They need to consciously let people watching know what to expect from them after they leave the house, this way it'll be easier for them to excel in their chosen businesses after the house. For instance, when I was in the house, I intentionally wore my natural hair all through my stay. I needed people to identify me with healthy natural hair because I knew I'd be launching my business haircare line, beautIFU Ennada after leaving the house. When I began my business less than a year ago, it was an instant success because of the build-up I did during my time on the show. So, the new housemates need to sell themselves in the best way possible. Also, after leaving the house, they shouldn't think of themselves as instant successes but start working hard to become successful in their chosen fields, because they don't have anything to their name aside from being on a popular show. Equating popularity to success is very tempting and is a standard mistake reality TV Stars make. Popularity can fizzle out if not managed well. Also, fame doesn't equate to success. You must learn how to exploit your reputation to create wealth, and it all starts from what I talked about earlier on."
Follow NaijaVibe


HoT DOWNLOAD
👇