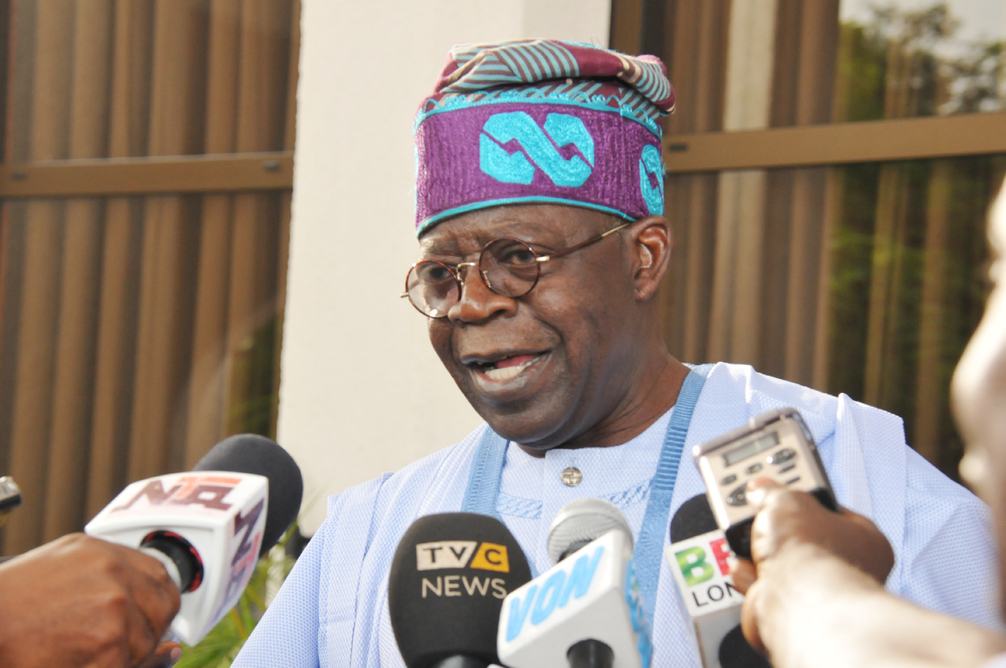 Yoruba elders are not happy with national leader of the All Progressives Congress (APC), Bola Tinubu for saying nothing about Operation Amotekun, a security outfit established by his region's governors.
Afenifere chieftain, Pa Ayo Adebanjo recently blasted the APC leader, who is seen as a political leader in the South-West for failing to voice out on the security initiative.
According to Pa Ayo Adebanjo, Tinubu is trying to form an alliance with the North by keeping mute.
He added that he would never be President of the country and he is only deceiving himself with such a move.
His words, "It was the likes of Tinubu that told us that the South-West would enjoy many privileges but what has the South-West benefitted from the alliance? He shouldn't have forged an alliance with them in the first place."
"He asked the Yoruba people to vote for him (Buhari) and that things would be better. Now that they are being slaughtered and they don't want us to have our security, you are keeping quiet all because you are being deceived that you will become the President which you will never be.
"I have continued to tell him that they are just deceiving him and he is deceiving himself. Which promise has Buhari made and fulfilled? In 2015, he said he would be a born again democrat but does he even obey court orders?"
"I have always told you that the Yoruba people know who their real leaders are. The problems that the Yoruba people are facing today were caused by men like Tinubu. If they had not gone to forge an alliance with Buhari, we wouldn't be in this problem.
"I told them then that Buhari was only after power. If not, how is it that they neither want to protect us nor allow us to protect ourselves? Why is the North allowed to have security agencies while we are not allowed to protect ourselves against armed persons?
"The police refuse to do anything because of the President's body language. How could they have killed the daughter of our leader (Pa Reuben Fasoranti) and there has been no single arrest?"
NaijaVibe HoT DOWNLOAD
👇