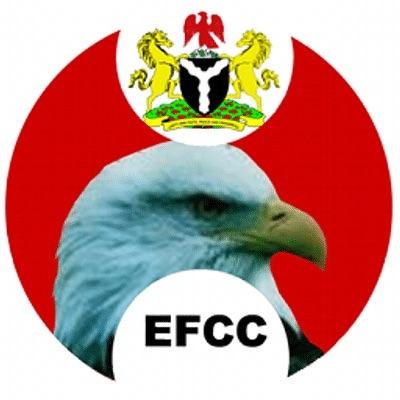 The Economic and Financial Crimes Commission (EFCC) has shed light on the dispute surrounding serious charges against former Minister of Petroleum Resources, Diezani Alison-Madueke, and five others.
Recently, reports had it that the EFCC dropped all 14 count charges against Diezani, Ben Otti, Nnamdi Okonkwo, Stanley Lawson, Lanre Adesanya, and Dauda Lawal, all of whom are former officials of commercial banks and the Nigerian National Petroleum Corporation (NNPC).
However, in a new statement shared by EFCC to the press to explain the situation, their spokesperson, Wilson Uwujaren, stressed that it is not true and they have not withdrawn the charges that is still before Justice Muslim Hassan of the Federal High Court, Lagos.
His words, "The charges were first filed on November 28, 2018. Since then, every attempt to arraign the defendants had been frustrated by one excuse or the other.
"In more than four times that the matter was called for arraignment, it was either that Lanre Adesanya was sick and bedridden in a London Hospital or Nnamdi Okonkwo was hypertensive and on admission in a hospital or Stanley Lawson had had a domestic accident and could not appear in court.
"It was clear that these recurring excuses were ploys to frustrate the arraignment. To get around this, the Commission took a deliberate decision, which was disclosed in open court, to separately prosecute the defendants in different courts."
"The non-inclusion of other defendants in the original charge in the amended four count charge does not mean that they have been exonerated by the Commission of any criminal allegation."
Do you believe this?
The Economic and Financial Crimes Commission (EFCC) is a Nigerian law enforcement agency that investigates financial crimes such as advance fee fraud (419 fraud) and money laundering. The EFCC was established in 2003, partially in response to pressure from the Financial Action Task Force on Money Laundering (FATF), which named Nigeria as one of 23 countries non-cooperative in the international community's efforts to fight money laundering. The agency has its head office in Abuja.
Under the previous EFCC chairman Nuhu Ribadu, the agency has addressed financial corruption by prosecuting and convicting a number of high-profile corrupt individuals, ranging from Nigeria's former chief law enforcement officer to several bank chief executives. By 2005, the EFCC arrested government officials including, Diepreye Alamieyeseigha.
In September 2006, the EFCC had 31 of Nigeria's 36 state governors under investigation for corruption. In December 2007, the Nigerian Federal Government, after extensive investigations by EFCC and other organisations, cleared the Vaswani brothers of any wrongdoing and invited them back into the country. Leading Nigerian daily "This Day" and other major newspapers reported the facts of their clearance quoting text from FG issued directives. In April 2008, the EFCC began an investigation of the very influential daughter of the former Nigerian President, Senator Iyabo Obasanjo-Bello for receiving N10 million ($100,000), stolen from the Ministry of Health. The former Health Minister and her deputy are currently on trial for stealing over N30,000,000 ($300,000) from the ministry's unspent funds from last year.
On June 6, 2008, Chief (Mrs) Farida Mzamber Waziri was sworn in as the new chairperson of the EFCC. Then on the 6th of August 2008, the former chairman Nuhu Ribadu was demoted from Assistant Inspector General (AIG) to Deputy Commissioner of Police (DCP). Waziri was dismissed by President Goodluck Jonathan on 23 November 2011 and replaced by Ibrahim Lamorde as Acting Chairman, who has since been confirmed on the 15 February 2012 by the Nigerian Senate.
NaijaVibe HoT DOWNLOAD
👇