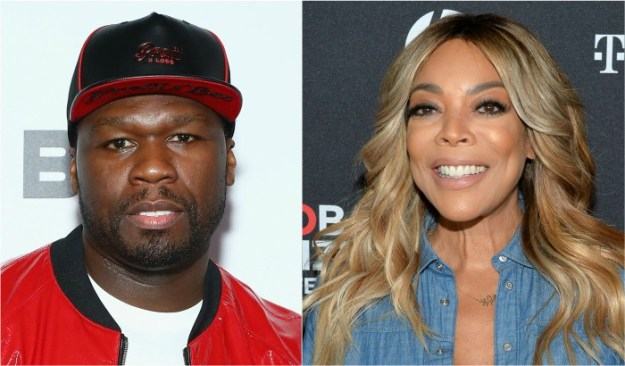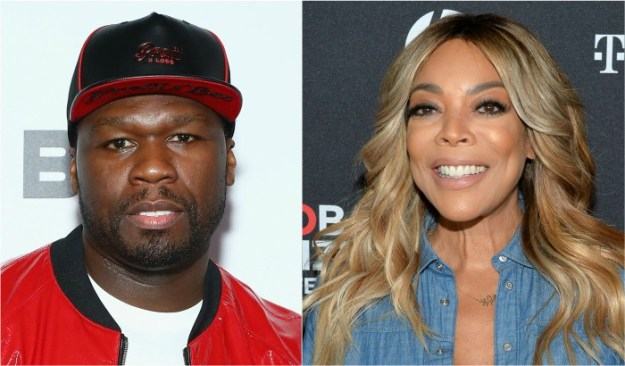 Popular talk show, Wendy Williams was recently chased out of a party hosted by rapper 50 Cent as their disagreement continues.
The famous rapper hosted a party over the weekend and one of those who showed up was Wendy Williams. However, she was not allowed to enter.
An eye witness had this to say about what went down, "you can't just show up to my PARTY if you been talking about me. B**** wait out side"
"I don't like her. You know why? She said things about me consistently over the years and it was at points that I was not necessarily in control of the things that she was talking about and you'll find its really not…"
"When you're sensitive to certain things that people are really not just using it for their personal content and gain. But now that she's successful, I can say things about her. If she wasn't as successful, I wouldn't even be talking about her. It would be me bullying a woman."
"Her being so successful and people are aware of how she had that success. She did it for talking about people. When Britney Spears is shaving her head and umbrella at the camera, it's not because she doesn't have a hit record, it's because of her personal life and that image if you google it, it's wider than her album covers because people love trouble. And turmoil."
Wendy Joan Williams Hunter (born July 18, 1964). is an American television and radio presenter, businesswoman, writer, actress, fashion designer, and media personality. She has hosted the nationally syndicated television talk show The Wendy Williams Show since 2008.
Prior to television, Williams was a radio DJ and host and quickly became known in New York as a "shock jockette". She gained notoriety for her on-air spats with celebrities and was the subject of the 2006 VH1 reality TV series The Wendy Williams Experience which broadcast events surrounding her radio show. She was inducted into the National Radio Hall of Fame in 2009.
She has written a New York Times best-selling autobiography and six other books, and has created product lines including a fashion line, a jewelry collection and a wig line. On her 50th birthday, the council of Asbury Park, New Jersey renamed the street on which she grew up Wendy Williams Way.
Williams was born on July 18, 1964 in Asbury Park, New Jersey. She is the second of three children born to Shirley and Thomas Williams. At age 5, she moved with her family to the Wayside section of Ocean Township, New Jersey. Williams graduated from Ocean Township High School, and from 1982 to 1986 she attended Northeastern University in Boston, Massachusetts, where she graduated with a Bachelor's of Science degree in communications and was a DJ for the college radio station, WRBB.
NaijaVibe HoT DOWNLOAD
👇