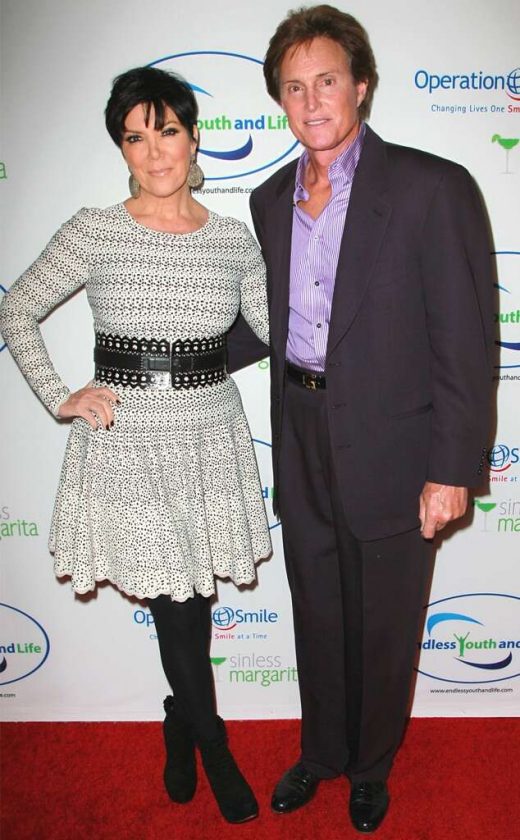 In new excerpts from Vanity Fair's July cover story, Kris Jenner speaks out about her divorce from Caitlyn Jenner, formerly known as Bruce, saying he shouldn't have married and had kids if this was what he wanted all along.
"He was married to me, and he wasn't who he wanted to be, so he was miserable. It was the most passive-aggressive thing I think I've ever experienced."
I like the way she calls him 'he'. She said in the interview that Bruce abruptly ended their marriage, telling her "just decided, 'I'm done.'
"Why would you want to be married and have kids if this is what you wanted since you were a little boy? Why would you not explain this all to me?" a confused Kris said.
Kris admitted she wasn't completely in the dark about Bruce wanting to be a woman
"When I met Bruce, he told me that he had done hormones back in the early '80s. This was a conversation that took place in the early '90s. So, what he was telling me happened a decade earlier, and he never really explained it."
For her part, Caitlyn, 65, contends that Kris was fully aware of the treatments and their side effects, including breast growth. Jenner says she was a "good solid B cup" when they met, while Kris brushes it off as nothing more than "a little bit of a man boob situation."
In Kris' mind, "there wasn't a gender issue. Nobody mentioned a gender issue," she tells the magazine.
According to Caitlyn, though, Kris witnessed her wearing women's clothing while she was still living as Bruce; together, she says, they even established a rule that Bruce could only dress as a woman when he was traveling alone and away from the family's house.
Kris denies this entirely, saying her ex never dressed as a woman in front of her, only that "somebody mentioned that at one point in his life he liked to dress up."
Source: Vanity Fair/People
NaijaVibe HoT DOWNLOAD
👇