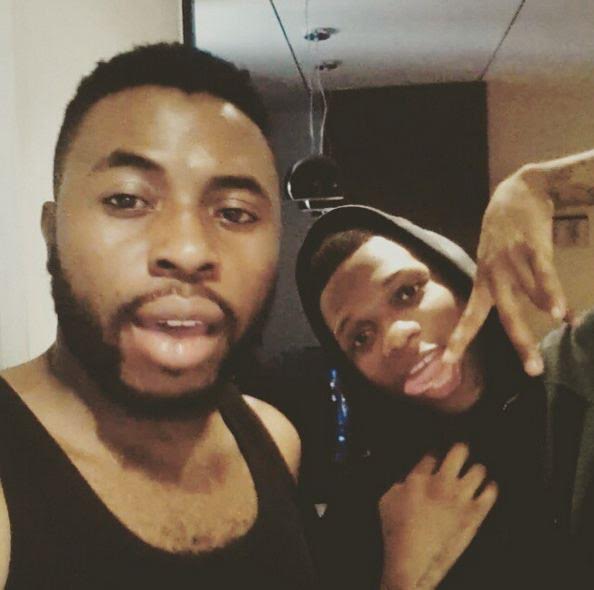 Samklef in a chat with Saturday Beats, said he is no longer mad at Wizkid.
He added that it was impossible for Wizkid to write his story without mentioning his name.
He said
I am part of Wizkid's history whether he likes it or not and he cannot write his story without mentioning my name. I have always respected Wizkid's hustle from day one. He has a strong will. So far so good, we have settled the misunderstanding between us in 2015 after one of my trips from America.

We are all busy now, so I am no longer worried about whatever people say because at the end of the day, we all have our journey in life and success is the most important thing. I am no longer bitter at Wizkid, the past is gone.
Samklef also spoke about his two-year deal with American pop star, Akon. He said many believe this was a boost in his career which was almost dead.
He added
Follow NaijaVibe


HoT DOWNLOAD
👇



Before I bagged this new deal, people told me to my face that my career was dead. I felt quite disappointed at those people but it got to a time when I stopped having any feeling about that remark.

I realised it was not about how people saw me but the perception I had of myself. So far, I have been trying to stay relevant. Consistency is the key. Nigerians are so sentimental and they don't appreciate their own and that is why I pity so many talented people that had reigned in the past.

Once you are no longer in the limelight, they forget about you. They do not even think about the good works that you had done.

This new generation artistes do not have respect especially when they have 'blown'. They are quick to forget the people that were there before them. They forget that what they do to others would always come back to haunt them. I don't ever wish bad for anyone.

I have paid my dues and I played my role in building this music industry that everyone is benefitting from and no one is giving me my credit but God has crowned my effort with glory and He decided to pay me with this new deal