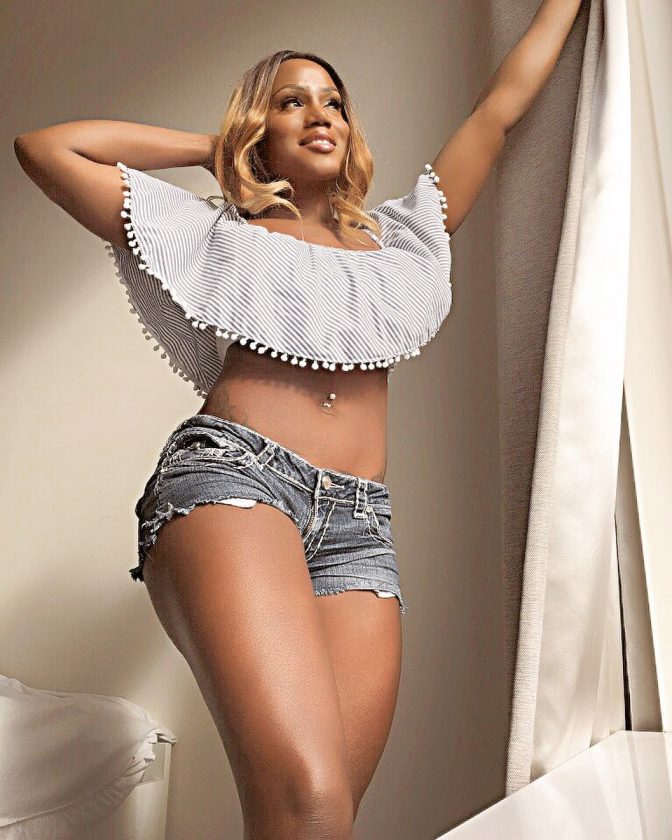 Maheeda was the next big thing to blow in secular music, until she suddenly became born again last year. She even told radio stations to stop playing her pre-Born again music. Married to a white man, she is not ashamed to tell people her past and continues to spread the gospel through her new found love, gospel music.
Yeah, I was a prostitute and I'm not ashamed to say it. It's past tense and we all have our past. The beauty of it is that if Christ has done something in your life and you can't say it, what is the need? I think I went through all that so I can really speak out. I have been through all that so I can speak, talk to the girls who are still into it and make myself an example. Although, it's not nice for people to hear and it's not something to be proud of but for the sake of those prostitutes outsides, I have to say it.
I'm trying to let people know there is a spirit behind prostitution, if not, why after getting married, I have everything, I live in Lekki, I'm driving a very big car and my husband gives me whatever I want, so why would I still feel like going into prostitution? There is a spirit behind it. I continued prostitution even after getting married. The only thing that changed me was being born again and being delivered.
She told the SUN
We would love to know your thoughts on this post. Drop your comments
NaijaVibe HoT DOWNLOAD
👇