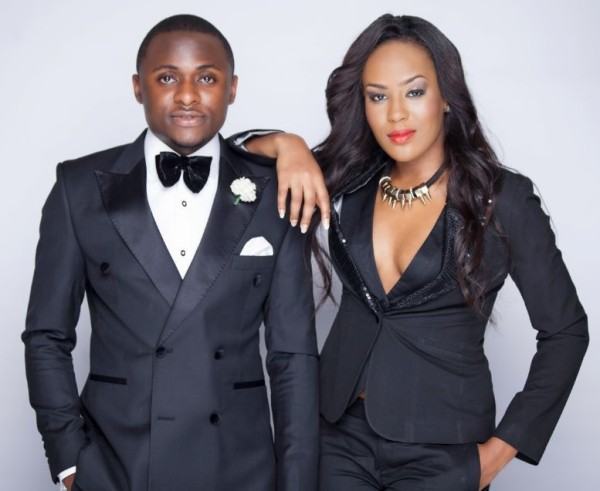 This morning, we published an interview Emma Nyra did with Global Icons, in the interview she said she's not dating Triple MG's boss, Ubi Franklin and they've never dated before.
In a recent interview with TheCable, Ubi Franklin revealed that he once dated Emma Nyra but things didn't move fine.
He also revealed that he had invested so much in Emma's career than Iyanya's music career.
When asked about working in the industry, Ubi said
I am really not good at handling emotions. I am very usually a very quiet person but in this industry people can provoke and make you feel shitty about some kinds of things and my anger grew up to the point where I had to go to God and pray about it.

The anger has made me destroy some things that cost me. I have done some things that I've regretted. At one point I told someone to F**k off and then it turned out that I went into an office and that was the person that could have helped me. It was hard for me to even deal with the person at that point.
When asked about his strongest advice to peers, Ubi said one should avoid dating a colleague, and that it doesn't end well.
According to him,
My biggest advice would be; don't ever have any intimate relationship with a girl you are working with.
He shared his story about dating Emma Nyra
I was dating Emma Nyra and the relationship didn't go as I thought it should have gone. When you're dating somebody and you're the boss, there are things you can't tell your wife or your girlfriend. But if you say it to an employee you are dating, they tend to misbehave. Like, if you tell the others to do something, they will obey without thinking about it. It's not only me but it has happened to a lot of people, but that is the business lesson I've learnt in my life.
He also said
I will tell every guy and girl out there, don't do anything that personal where you are working. Except one of you resigns. It always comes to no good. That relationship made me cut off a lot of people and it also made me feel like everybody wanted the same cake I was having. I spent a lot of time trying to beef everybody when I'm not supposed to. It really dealt me a big blow.

I decided in the end that it doesn't make any sense and we both understood that and moved on
About his current relationship with Emma, Ubi said he has been trying to move on and he's praying to God that everything goes well because I have really tried. I don't think that I have spent as much money on Iyanya as I've spent on Emma Nyra.
He also revealed that Emma has like nine videos at about N3.5m. She has a lot of materials out there. For Emma, he just believe that when God says it's her time, it's her time.
According to him,
Follow NaijaVibe


HoT DOWNLOAD
👇



I've tried to fix the whole American thing for a while but I still pray God gives her the hit I think she deserves because I've spent a lot of money on her