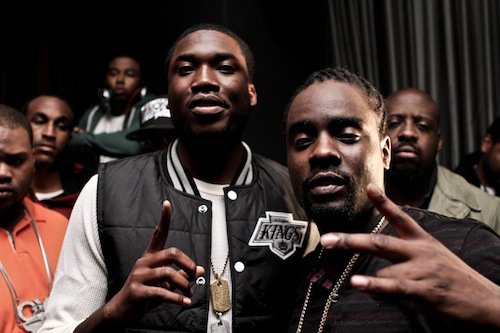 Meek Mill has slammed Wale, calling him broke and a hoe for siding Drake during an interview on the Breakfast Club.
When asked to weigh in on the beef, Wale who many feel didn't diss Meek said
I honestly think he (Meek) brought a pencil to a gun fight. He tried to paper cut him to death You can't compete with somebody who has those type of relationships. He could've wrote either 3.0, the opinions of the people would've been that of, the boy from Canada waxed him.
See Meek Mill's really long reply below
Follow NaijaVibe

NaijaVibe HoT DOWNLOAD
👇



Niggas b doing all this to drop a new record gossiping about they hoe ass feelings and they personal life because they miserable and nobody don't rock wit them! Really stay away from me Fam! U not MMG NOMORE! This why u can't get my number you a hoe! and u dead cracked right now @wale foh nuttttt! I wasn't even mad at you Fam u got some real issues with yaself and you jealous! Broke rapper! This my last time I think addressing shit on the Internet .. But if I don't talk about it one of you dudes gone get hurt speaking my name like it's sweet! Y'all niggas gone stop mentioning my name like it ain't no consequences…. I'm off this internet! I don't speak on Mmg in interviews unless it's good! U a clown .. We don't wanna hear you nomore Fam! Go jump off a roof like u been tryna do chump! He not MMG IM MAKING THAT CALL .. He been tryna call me saying Rozay owe us money.. He don't owe me shit and if he do I'll get it later …. Go that away!