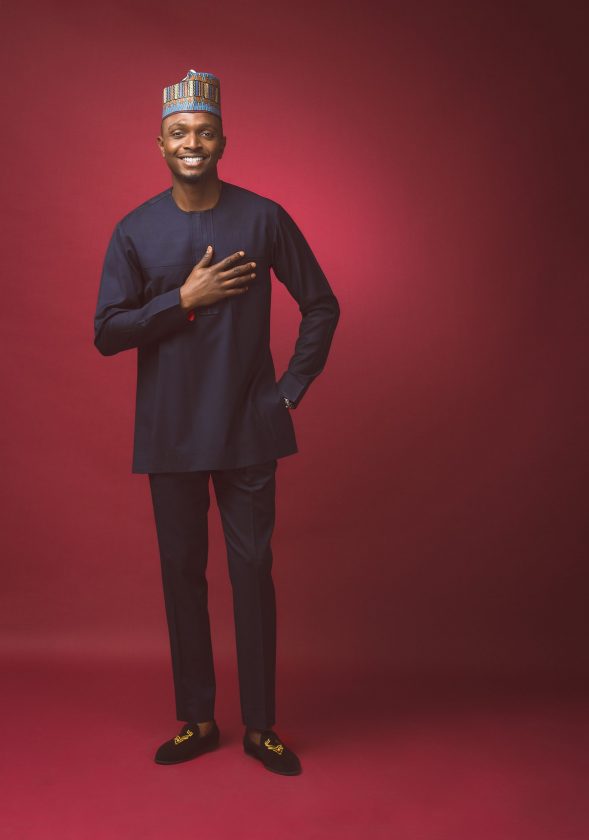 Many YFM listeners woke up on Tuesday morning to hear Big Brother Africa host, IK Osakioduwa hosting YFM's breakfast show with Babiee Dapaah as part of a special arrangement between Rhythm 93.7 in Lagos and the Accra-based youth radio station as it celebrates its 5th anniversary.
Describing the collaboration, IK explained that Global Media Alliance group in Ghana has been partnering with the Silverbird Group in Nigeria on various levels in the past and this time decided to partner their two radio stations in this unique way. He said,
GMA and Silverbird have been collaborating on a number of things so we decided to get the affiliation to extend into the other arms of the business which would be YFM and Rhythm FM. Both are West African and the music is not that different; you will find a lot of Nigerian music on YFM and you will find a lot of Ghanaian music on Rhythm FM also. So why don't we have the radio presenters also come and influence the radio programs in different areas so that we learn from what you guys are doing here in Ghana. I am here learning and also to see what you guys do here differently from what we do.
Well, since he talked about Ghanaian music being played on Nigerian radio, an issue that many Ghanaians have complained about (that Ghanaian radios play too many Nigerian music while Nigerian radio station play far too little of Ghanaian music), I had to point it out to him. Well, he was quite diplomatic in his answer and I wonder if Ghanaians will agree.
Are you joking? Let me tell you the truth. Ghana has taken over Nigeria on the music scene, and what is selling now is Ghana. So every Nigerian has one song that sounds Ghanaian. Many people have started making Ghanaian accents on their songs. So whether it is Olamide or K-9 incorporating Ghanaian mannerisms on their songs or whether it's just putting Ghanaian songs like Atumpan or Sarkodie on air. Maybe it's the big names that are selling and not so much for the younger ones. But that is why we are doing such and exchange
he answered.
IK also shared his experience of co-hosting the breakfast show on YFM, highlighting some key differences in operations between Nigerian radio and Ghanaian radio. He said,
The operations are slightly different from ours, it seems like a finer blend of talk radio and music here. So they have their concept – the things they're are talking about or promoting; there is a healthy amount of talk and music. But we have more of a music orientation so we generally don't encourage people to talk as much. So if you talk over music for instance, you will have an issue with management. We have a different orientation but both styles are beautiful. I'm certainly learning how Ghanaians like their radio.
We would love to know your thoughts on this post. Drop your comments
NaijaVibe HoT DOWNLOAD
👇