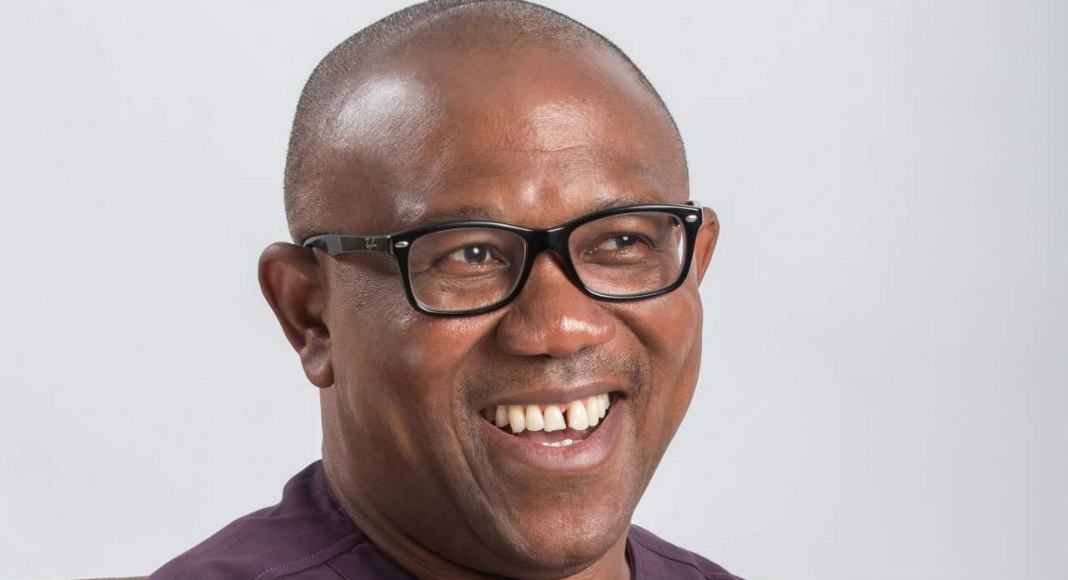 The presidential candidate of the Labour Party in the February 25 election, Peter Obi has come out to reply former governor of Enugu State, Chimaroke Nnamani, who recently referred to him as a triablist.
He recently had his say via a press statement, and Nigerians have been reacting.
According to him, throughout his campaign across the federation, he was never involved in playing ethnic and religious politics, and he was very surprised at the former governor for making such remarks.
Peter Obi then advised Nnamani to desist from such senseless and unsubstantiated allegations just to dent one's image.
His words, "Throughout these electioneering campaigns, you have consistently cast aspersions on my person, despite my always being respectful to you as an elder brother, and never publicly or privately commenting negatively about you."
"I am really surprised that you as my dear elder brother would go out of the way in the exercise of his fundamental rights of freedom of speech and expression as enshrined in our law to go into saying what he knows is not true."
"I find it very shocking that you had to label me as an ethnic and religious bigot and as one who indulges in a campaign of hatred. In this instance, I like to state unequivocally that I am the direct opposite of what you said in your statement and what my campaigns have been."
"I want to believe that my dear elder brother must have mistaken me for someone else because, in this campaign, I have consistently championed issues-based campaigns, and maintained so, even using illustrations and data to buttress my position, to the extent that I have been accused of using data wrongly and media houses had to create fact check desks just to monitor and address issues I raised during campaigns."
"I have been on record to have insisted severally throughout the country that I should not be voted for based on any ethnic or religious link, but to be considered based on Character, Character, Capacity, and Compassion. I have always respectfully requested that my track records & integrity be verified."
"I will also like to challenge anybody including, my dear elder brother, to show anywhere in my public appearance where I in any way portrayed ethnic or religious bigotry or where I called names, even when I came to campaign in Enugu State."
"I was also taken aback at your attributing the "Lagos is no man's land" statement to Igbo because there is no evidence of that which I see as a case of giving a dog a bad name just to hang it.
"Maybe my brother would like to know that I got more votes from non-Igbo in Lagos, Abuja, & other parts of Nigeria, and even if Igbo voted for me should it be the reason why they should be chased away from where they are living and making tangible contributions to development?. Britain will not send Indians packing because they voted for an Indian to become the Prime Minister."
"I also noticed the spirited efforts you put up to tag me a tribal bigot but such would be hard to prove empirically and I would like to advise my dear elder brother not to join in such senseless and unsubstantiated allegations just to dent one's image."
"As I very much know that among the critical characteristics of every good leader are listening, and learning and my brother advised that I should return to school to learn some aspects of leadership I am lacking."
"Why should I go to school to pay huge fees when I can get it free of charge from my dear elder brother who knows it better? I respectfully appeal that I be invited by my Senior brother to teach me accordingly."
"My warmest regards to the family and God bless."
"Peter Obi."
NaijaVibe HoT DOWNLOAD
👇