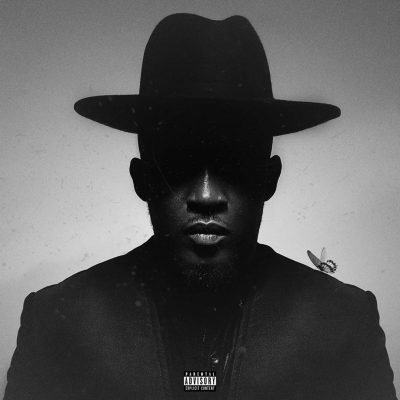 When the word 'rap' is mentioned, his picture flashes on one's mind. Some people describe him as the 'African Jay Z' while others think he is even better than the American rapper.
However, the Taraba-born singer thinks otherwise.
DAILY POST recently caught up with the African Rapper No. 1 who is currently overseeing one of Nigeria's successful record labels, Chocolate City where he spoke on his journey to the top and other germane issues.
This is the story of Jude Abaga as told by Mr. Incredible himself.
Congratulations on your elevation as the new CEO of Choc City Record label.
Thank you bro. Na God.
Why is it taking you that long to settle down? When are you getting married?
You see, what I am promising you is, when I know, you will be informed, but for now, I do not know yet.
What happened to all your numerous girlfriends?
(Make I drink water before I answer this your question) They are many, one of them is married, Larry Hood, another one passed away recently.
So, who is your ideal woman?
You know that picture of a real African woman? I think we have not really done much to appreciate African mothers.
Do you know what they do?
They take care of the kids and shop and take the kids to school and do many other things. Talking about the physical side of what I want in a woman, I want my children to be tall, so, she must be tall because I am not tall.
Then I don't care about complexion.
If she is fair, that would be a problem because I would have to see her childhood picture to confirm if that colour is natural or artificial.
Most ladies that claim to be fair or appear to be fair these days use unnatural means to achieve it.
So, getting her childhood picture would tell me all I need to know concerning her true complexion.
What about your baby mama?
No one that I know sir.
If someone should walk up to you now and say that she is pregnant for you, will you accept that?
Yes, if I have a proof that we have been together and because I believe that the best way for a child to be raised is for both parents to be around. Look at somebody like 2Face, he has shown love to all his kids and they are very close.
Not only that, he has also maintained a good relationship with the mothers. When such situations arise, the best you can do is to make the most of them by staying true to yourself and be fair to all concerned.
You dropped out of school, when are you going back to complete your education?
I wanted to but I have been working since, so there is no chance of going back any more. I am looking for a time that I would be able to finish my education and get my degree and we will take it from there.
As the new 'Lord' of Choc City, what should we expect from you in the next one year or two in terms of music?
This is probably my most productive period. I am shooting a lot of videos. I am also making a lot of music. I have seventy songs left over from the Mr Chairman album.
I recorded them as an EP but I don't want to put them out now. I have an album that is waiting, but again, as a big artiste, I have been talking with Tyga to feature in my album.
So it is not what you will rush into, it is going to take time to put all those things together. The bigger we get here in Nigeria the more we are noticed internationally even in America. The only thing Americans do that is different from what we do is that, they sell their identity so well but the reality now is that we are not so far behind them.
As the new CEO of Chocolate City, where do you think the record label will be in the next five to six years and your opinion on rap music?
First of all, as the new CEO, we want to be number one every year. You should not compete unless you want to be the number one.
Talking about rap music in Nigeria, I think I became a little bit relaxed at a point as a rapper because the competition was not like that when I was coming in. When I came in, we had the likes of Mode 9, Ruggedman, Sauce-kid, Ikechukwu among others.
There was no way to pass but at certain point I dropped African rapper number 1, it became a little bit very competitive because I was like the only person running the show. But now I am grateful to go to shows.
We see the likes of Ice-Prince, Vector, Illbliss, Olamide, and Reminisce as rappers. We have rappers everywhere and that competition is there. So competition is not only in record labels, it is also in music.
Aside doing music, what other plans do you have for your brand extension?
There is a plan for that and that will come out very soon. I also want to go into clothing and stuff like that.
I am willing to go into fashion but you know, you need to be very careful because fashion has its own attitude. In fashion, you have to be very careful but there is a serious plan for that. We will get there.
I come from Taraba state and I know there is a huge farmland there. I would like to have a farm, I might not call it MI farm but agriculture is certainly the way to go forward. Hopefully, we are going to get to a point where everyone will accept Koko garri and probably see it as a rival to Ijebu garri.
Aside doing music, what else would you have done well?
I would probably be playing for Nigerian Super Eagle as a defensive midfielder and Arsenal FC as well. I would also have something to do with music or advertising.
What is your take on people comparing you with Jay Z.
I'm not Jay Z, I'm Jude, I wish to make good music like him though.
NaijaVibe HoT DOWNLOAD
👇