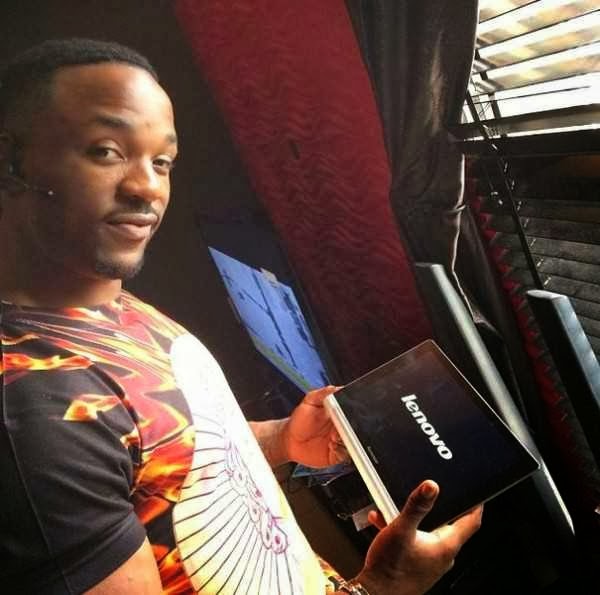 Sometime last week Iyanya took to his instagram page to boast about bagging a new deal involving electronic company, Lenovo.
According to NET
Iyanya's manager when reached on the phone confirmed the deal, claiming they made about N150M – N170M from the deal.
It's true, it cost about N150 to N170 million and the duration is for 24 months
While the Pop singer received congratulatory messages from fans across the world and several blogs reported the story, investigations were made over the signing and discovered that there might never have been one, as Lenovo says they don't know anything about the deal.
The news of the signing was quite surprising and puzzling: why would a PC/tablet/Smartphone producing company sign Iyanya who is currently a double ambassador for PC producing company Zinox Computers and smartphone company SOLO Phone? Wouldn't there be conflicts of interest?
Iyanya and Made Men Music Group label publicist were reached over the signing, and they unconvincingly explained to our reporter that Zinox Computers acts as a parent company to Lenovo in Nigeria.
Just as you guessed, that doesn't make sense.
Lenovo is a Chinese multinational technology company with headquarters in Beijing, China, and Morrisville, North Carolina, United States. The company's gross revenue in 2012 was $29.57b making them one of the best in the electronic field. In 2005, Lenovo acquired IBM's personal computer business and in 2014 have agreed to acquire the mobile phone handset maker Motorola Mobility from Google for $2.91bn.
It is worthy of note that there was no official statement from Lenovo or photos from the alleged signing unlike with Zinox and SOLO Phones.
Skimming through the official Lenovo website, we noticed that the Nigerian section of the web page redirects to the South African page. Lenovo South Africa was contacted and they directed us to a rep in Nigeria named Mr Olumide. Lenovo SA also say they are not aware of the deal.
Olumide told our editors over the phone that he was not aware of any signing with Iyanya and told us to call back.
I can't really say on that. I don't know anything; I don't know who he is. Honestly I don't know anything, maybe you should call him and ask him yourself
Olumide told our correspondent over the telephone.
Zinox Computers was contacted via e-mail and telephone but didn't get any response from them. An email sent to consultants for SOLO Phone was not replied neither were text message responded to.
Further questions sent to Iyanya's publicist over the signing via email were not answered.
Interestingly, we discovered that Zinox recently opened a new online and retail outlet in Gbagada, Lagos called Task Direct. According to the company's Corporate Communications Adviser Uche Nnadozie, Zinox will sell tech products from brands like Dell, Lenovo, HP, Zinox, APC, Samsung, among others. Apparently, that's as far as Iyanya's relationship with Lenovo goes.
Punch Newspaper reports that Zinox ambassador Iyanya will attend the grand opening of the store.
There's no signing, Iyanya is just trying to bounce some hype around and get some mentions online, which he did
a source in MMMG camp tells.
Follow NaijaVibe


HoT DOWNLOAD
👇