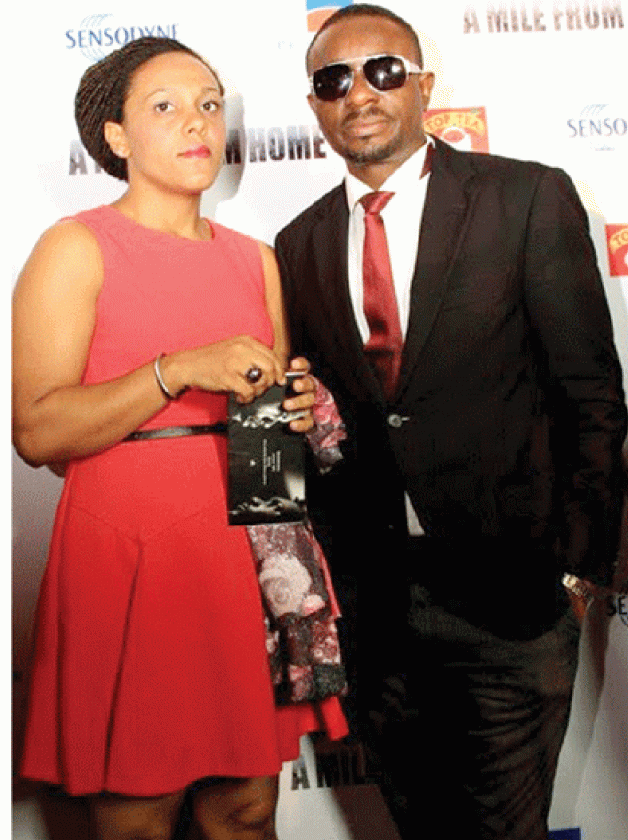 In a recent interview with V Channel, a new pay television in Lagos, 'Nollywood actor Emeka Ike tried' to shake off the 'bad boy' image that had stuck to him ever since his career kicked off. To correct certain notions that most movie fans have about him, here what Emeka said:
Some people think that I am a trouble maker. They think I am a bad boy in the movie industry. But that is not who I am. I hate injustice and I fight for the oppressed whenever I can. I will give you an illustration.

One day, I was passing by Oshodi Bridge when I saw a physically challenged person struggling with a policeman. I had to pull over immediately and confront the policeman, though he was armed. I succeeded in stopping the fight. This is the kind of things I do.

I believe in hard work. I don't date rich women for money. I believe that you can become a millionaire by selling akara. My mother sold akara to train me and I am a millionaire today.
When asked to relate his experience as a factional president of the AGN, Ike let loose a canon:
I really don't care about the AGN because it cannot put food on my table or pay my bills
he said.
Yet, for the benefit of those who felt he had 'gate-crashed' into the body, he tried to set the records straight.
I was actually invited into the fold by members of the then Board of Trustees of the AGN to solve the problems of the body. At the time, they told me that the problem was Ejike Asiegbu. They said he had been in charge for too long and had refused to leave. There was even a case pending in court.

So, since I believe in the rule of law, I decided to get involved. At the end of the day, I discovered that the same people in the board of trustees, who had invited me to take over, were the problem of the AGN. They were not more than five people. But the way they ran the board, it meant that they determined what happened in the movie industry.

I had to take the bull by the horns. I decided that those five people must leave the AGN or nobody else would have a place in the industry
he said
We would love to know your thoughts on this post. Drop your comments
NaijaVibe HoT DOWNLOAD
👇