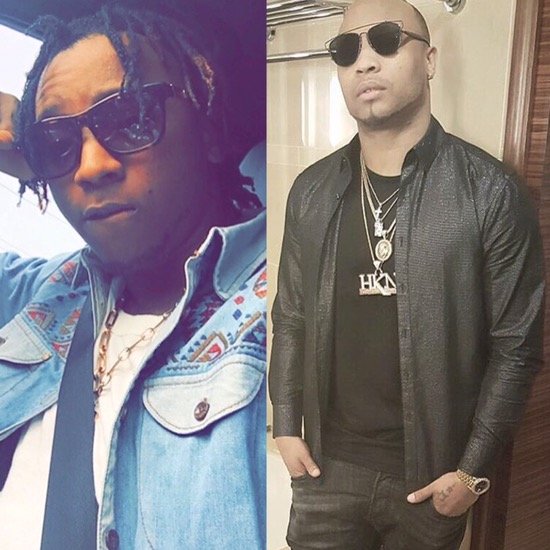 Finally someone from the KKTBM camp is speaking up for rapper, Yung6ix – following B-Red's recent threat to beat him up.
On Friday, February 26 B-Red went on Snapchat to rant about 6ix and even threatened to mess him up anytime they cross paths.
In his words,
First of all, Yung6ix if I see you, I'm fu*king going to beat your ass. I'm going to f*ck you and your crew up, you understand. You are wearing a fake chain, You are f*cking broke.
Although it's still unclear what Yung6ix might have done to the HKN act, DJ Timmy isn't in anyway going to let that slide – as he's taken to his instaGram to call out not just B-Red, but the entire HKN Gang which of course includes Davido.
See the post below..
Scientists are looking for ways to cure cancer while @Bredhkn is Looking for ways to trend. You failed as an artiste so you had to be downgraded to the level of a Video vixen and Back up singer!! @Yung6ix is King of the South, while you are the King of Snapchat!!

If you come for my man 6ix, I will come for your whole squad starting from Davido and spill some juicy gist for @officiallindaikeji!! You say he's broke but has he sent you a message asking for food money? Alabi Yellow stay on your lane and don't fuck with my Team Kktbm bcos we will hit you hard!! Tell @davidoofficial to stop sleeping with prostitutes without a condom and Get @Danagoghkn A stylist, Makeup artiste, song writer and new Life!! The back sit is where you will always belong FUCKBOY
NaijaVibe HoT DOWNLOAD
👇