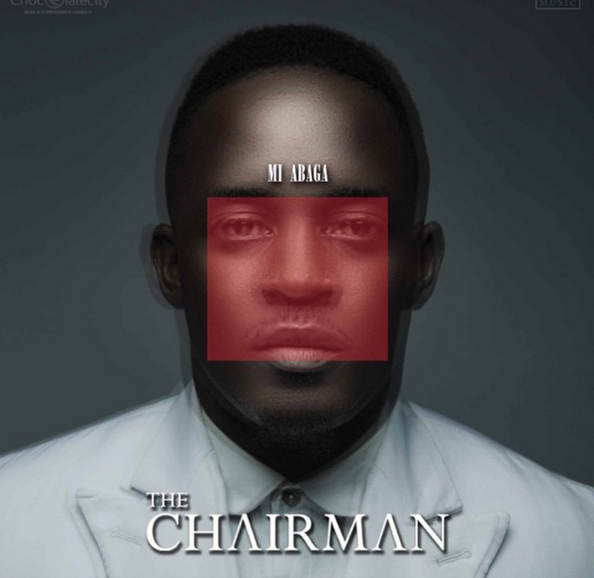 For all music lovers, I know most of you have jammed the album already while some are waiting for reviews before they give it a listen..
Here is a review of M.I Chairman album, teaming up with Should You Bump This Sho and Tunde who are seasoned music head, Naijavibe brings you this humor filled and unique style of review
It's been 4 years since we last got an album from M.I Abaga, but the Chairman is back with The Chairman album (Notice the genius tracklist arrangement?), with productions from, Reinhard, Sarz, Pheelz, Sammy Gyang, G-Plus, L37, Vstix and M.I himself, African rapper Number 1 is back.
1. The Beginning/ Nobody
S: This is the deadest intro ever
T: Calm down. I like the message behind it, it kinda reminds me of the one on Snoop Dogg 'G'z And Hustlaz' on 'Doggystyle'
S: There is nothing to like here.. this ish makes me cringe. Gats scratch this off your cd
T: Notice how M.I is the only one that is speaking pho-ne in the school?
S: He probably just got back
T: IJGB M.I
If you set me leg yeah I break am or I jump am but I must make am
S: 3rd verse!!!!
T: M.I saved the best verse for the last. I was close to ejecting the CD and throwing it away like I did for the last 9ice CD I bought
S: I swear. I concur. If i didn't get to the end of this jam eh..
T: Now I just sing this chorus all the damn time
S: Stellar Production. He clearly won't be performing this song near Patience Jonathan or else he will be sleeping in a guard room..
T: Or people that use Mary Kay
S: Patience uses Mary Kay too.
T: Double sleeping then
3. Rich feat Koker
From barely surviving, to business is thriving, until you can even the score/ when they see you tomorrow they won't recognise that they've seen you before
T: Whoever Koker is did well on the chorus
S: Meh. He sounds like a diluted Brymo #WeWantBryMoHooksBack
T: The 3rd verse too!
S: All 2nd verse for me
T: The Migos flow was nice but 3rd verse for me
T: Nice song. Good production
S: Last last, M.I go become pastor. The sample at the end was ideal
4. Mine featuring Wizkid
First time we met I could see class/ only right that I put you in a C-class
S: The best song/hook Wizkid has done in a long time.
T: My jam! I don't know how this grew on me.. Wizkid on the chorus was fire
S: This hook >>>>> Ayo album
T: The hook >>> Toothpaste line
S: But MI verses on this ehh. Yung6ix, Vec, and Ice probably going 'and you guys judge us?'
T: Like..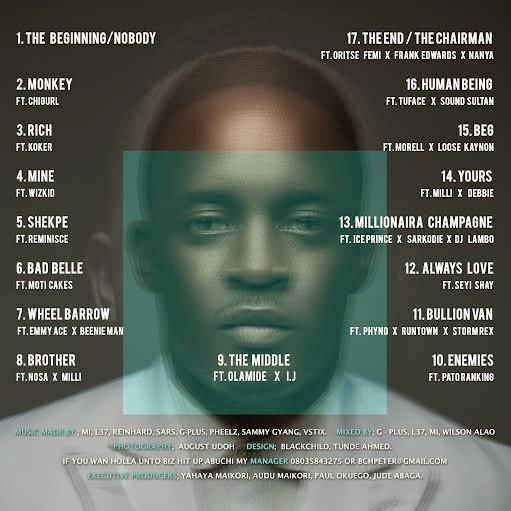 'Did you smoke something cos.. Hii gurl'
S: Abaga just went to Shoprite and packed all the Cheese in the diary aisle and dropped it here
T: 
S: Still a good song tho.
5. Shekpe featuring Reminisce
Live life omo live life, omo chop up omo eat rice/ na only one life you no go live twice/ omo sip something till you feel nice
T: Remi Remz!
S: Remmy!!!!!!!!
T: The only thing I didn't like on the song was the 'my shekpe bottle' part and M.I's Yoruba verse
S: This is a jaaaaaaaaaaaammm. I liked everything. This beat too mental. You can yab my entire family on this beat. I no send!
T: He really said 'mo wa mo connected than internet router'
S: Free chairman, e don turn Wi-Fi
T: Lol
S: Clear album favourite
T: Favorite ko favourite ni
S: Remmy, top 5! Don't argue
T: Nobody is arguing
6. Bad Belle featuring Moti Cakes
'All due respect to your feelings, CBN in the building/ this year it's clear by the wrist wear we gon separate the real men from the children'
T: Is allowed is allowed!!! This beat is ridic!
S: This is myyyyy song!!!! Flexxxxing!!!
T: Good song!
S: 'Rita Lori chick forming Rita Ora!' My line! If you a Lere kid you know that ish would make you laugh
T: I'm from a good Christian home and I've never heard of Rita Lori or the girls there
S: Shalaams lover like you
7. Wheelbarrow featuring Emmy Ace and Beenie Man
T: Yo! My personal favourite! Get Akon on a remix pls. One for the clubs
S: Even if them no get Akon.. Akon will do his own version. That one don move come Lekki
T: No lie.
S: This jam makes me happy all through. I just wanna push it push it all day
T: Your car?
S: Push to Start mehn..I'm a big boy now
8. Brother feat Nosa and Milli
So brother if you're listening, I hope that you know, our journey isn't over, there's still a little more/ I'm waiting were you left me, I'm hoping you return and if ever you come back you will meet an open door
S: Favourite song on the album. Some 'from the heart' verses
T: Yup! Jagz would probably hear this, loosen his attachment and come back to Choc City
S: Ice got a verse too mehn. I was waiting for a third verse for Brymo
T: But what about Khali too?
S: True o. He did brother song for MI, MI no do e own back #notfair
T: Nosa killed the chorus
9. The Middle featuring Olamide and IJ
Who's the best rapper, omo it all depends, I'm not the one to ask, ask number 2 to 10
T: Pheelz! Mr Producer!
S: Is it not a jam???
T: No need to ask. It is
S: M.I couldn't ruin it with that one line
'Cat sabi swim that no mean say e be catfish' Really???
T: One? More than one sef
S: He may have well said 'because ram dey break leg no mean say e be Ramsey'
T: Stop it right now Sho!
S: I'm sorry, Olamide did his thing and that IJ hook was proper nice
T: Dope song
10. Enemies feat Patoranking
T: This is a classic MI track on this The Chairman album
T: Cla.. what? Nothing here for me
S: Sounds like something he has done before
T: Yup! Like this formula is ready in the kitchen. Just go studio mix am
S: Microwave song?
T: Lol exactly
11. Bullion Van feat Runtown, Phyno & StormRex
T: Yo! M.I should just shoot a video for this asap. Since he will only shoot one or two. We recommend this
S: Likeeee! Igbo people dey floss pass mehn. Shoutout to the East! This one is for Alaba boys
T: Aba, Onitsha which level, the Shoki is about to be mad on this jam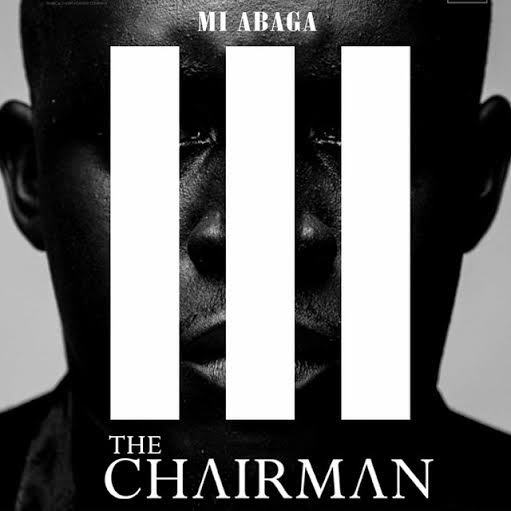 S: Big ups to Runtown! My bae StormRex doesn't have one weak feature/song ever
T: Felt like she could have done more though
S: Should have taken Phyno's verse out and given her that part
T: I don't know about that
S: You don't need to know about it. I just wanted more StormRex
12. Always Love feat Seyi Shay
T: Another microwave song
S: Seyi sha didn't disappoint
T: Naaa, she didn't. Chairman should give Tpain his machine back though
S: Hahahahha
13. Millionaira Champagne featuring Ice Prince, Sarkodie & DJ Lambo
S: Ice Zamani!!!!!! You still sabi sha
T: Mehn everyone came with their A-game
S: Clearly M.I talked to Ice! 'Brother, Sarkodie cannot murder you twice in one year. Please behave'
T: Haha! Sarkodie went ham
S: This is the kind of jam you want when you see rappers. But i noticed one thing.. Why Sarkodie no talk 'Money no be problem'
T: hahaha. I wonder
S: Is money now a problem?
T: Hahsjskaiuwbsb what else?
14. Yours featuring Milli & Debbie
'Jos city, even in Lagos when i am rolling feeling like it's my city' – M.I
'if my eye can see my mouth can tell/ i do it cos i'm hot as hell/ I pray my opportunities never land my ass in jail' – Milli
T: Not a bad song
S: This is another really good song for me
T: Especially the second verse. Who was it dedicated to, Godwin Tom or Mr Angry Mob?
S: But Milli!!!!!
T: The boy came correct
S: Love M.I's trend, having a young unknown artist shine on his album
15. Beg featuring Loose Kaynon and Morrell
T: Decent song
S: This is my jam Smooth something!
T: Very smooth
S: Loose really gonna drop this Gemini album or nah
T: Next year I guess
S: But am I the only that feels this song is a stereotype song?
T: How
S: 3 Hausa boys on a song about begging? *walks away singing bambiallah*
T: Hausa ke. Not everyone from the North is Hausa
S: Potatoe Potahtoe
16. Human being featuring 2face & Sound Sultan
T: Best song on the album
S: I wanna apologize to folks for saying Tubaba shouldn't have been on this track
T: I'm glad you've cleaned the wax in your ear
S: I would have preferred if Sound Sultan's part was longer.
T: The song is perfect as it is
S: So unto that Nomoloss line. What's your take on it? Because i am just here sipping tea with Kermit
T: M. I said he was broke. I believe him
S: *Gifted Glo add plays in the background* I believe your belief too
17. The End/ The Chairman
T: You already know what I'm going to shout
S: I don't even care for this song
T: Ya mad! Let me just scream it.. Oritse Femi the greatest
S: In Abule Egba?
T: Nigeria
S: Whatever, song doesn't do it for me. But we at the end so i really ain't bothered
T: Good way to end the album, good song
Verdict
S: MI is probably the most critiqued artist in Naij. It's either it ain't rap enough. It's too pop, too much features, not enough rap features, not enough videos etc. If you want a rappidty rap album, this is not for you. If you want an album with good music.. bump this.
T: Arguably the best rapper in Nigeria, Jude Abaga delivers on The Chairman. While he may not be the lyrical juggernaut he once was on previous projects, he makes up for it with stellar production, good features and some well-rounded songs.
3.7/5 wRaps
Peace, Love and.. Chairman
Follow them on Twitter @whoistunde and @ShoWontStop
NaijaVibe HoT DOWNLOAD
👇