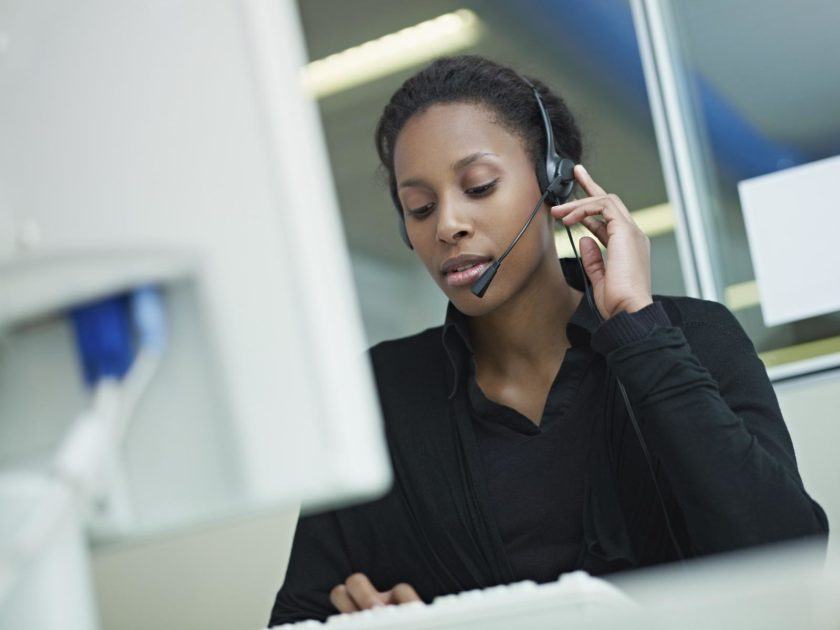 DEC 5th 8:15 a.m
The office seemed more lively than usual and from the stares I received as I walked in I knew the news of my drama had spread. So much for wanting to be a quiet worker, and very unpopular.
'Any news on when the meeting would hold?' Adesuwa asked as she dragged a seat and joined me on my table
'Nothing yet, I am so nervous' I said, trying to swallow the porridge yam I had ordered from the cafeteria
'Try and eat, you haven't eaten much in this plate' She said picking up a spoon and joined me.
'I have too many butterflies in my tummy, the food is tasteless' I said with my shoulders slumped
'Madam, eat well which one is all this slow motion this morning, and is that why you didn't apply makeup too?' She said sounding irritated
'Adesuwa, just allow me please. This is my way of dealing with stress'
'What of Mr John, have you seen his grumpy face this morning?' She asked knowing I wasn't in the mood for her scolding.
'Yes, I wonder how a young, good looking guy can be so stiff' I answered
'There are girls who like their guys stiff and strict, different soup for different eba'
'You are a clown' I laughed. 'You have almost finished my food' I said with a fake frown.
'As you are acting like someone who is mourning, I decided to help you'
I smiled warily looking at the faces in the cafeteria, I knew I was being talked about, some looked at me with pity, while some others with interest.
'Who do you think could have done this?' I asked Adesuwa
'I have a suspect, but won't tell you. Let's wait so they won't say Adesuwa said'
'Tell me please' I pleaded
'No, let's wait, I don't want to accuse anyone falsely without proof' She insisted
'OK, let me get back to work. I don't want my Oga to come and look for me' I said standing up, taking my bottle of coke, picking up my JanSport laptop backpack another gift from the company when I resumed, I waved at a few familiar faces as I headed out.
9:30 A.M
'I am sure most of us if not all has heard what happened to one of our colleague, Yvette yesterday during her presentation. Firstly, whoever did this made a joke of this organisation, like we are all a bunch of unserious individuals, who indulge in petty drama' Mr Ifeanyi said as he adjusted his tie, unbuttoning the first two buttons on his shirt. I diverted my attention to the painting on the wall behind him, feigning interest. Does he have to show off, I thought.
The meeting was attended by heads of different departments, much to the disappointment of most of my colleagues who wanted to know what next. Mr John, Adesuwa and I were still the only ones who knew about the cameras, so most people assumed I was being crucified at the meeting.
'Secondly, we are meant to look out for one another, bringing another person down does not make you go higher. I know Yvette worked hard preparing for this presentation as it was a new experience for her' I adjusted in my seat, remembering the night I spent with him. 'I was impressed she went on with the presentation and still did very well when most people I know would have given up then' He continued giving me a brief glance as I looked away.
'Finally, I am going to close this meeting as I am not a fan of talking too much, I rather take my decision and implement it. I wouldn't announce the culprit in this meeting but the involved parties would be informed in a more private meeting I would have in an hour. No one is leaving this building till close of work' He said standing up.
'Get back to work, Yvette come with me' He ordered.
'Not again' I muttered under my breath.
He didn't turn around to confirm if I was following behind, I guess he didn't have to because he was confident I was behind him.
'Sit down' He said once we reached his office.
I took one of the seats opposite him, I was too tired to stand anyways.
'We got the contract' He said casually, I almost thought I didn't hear him.
'I don't understand' I said wanting to be sure
'We got the contract, you did a good job obviously in impressing them' He said in a flat tone
'Really' I let out a long deep breath and finally smiled. I was dancing for joy in my heart, common sense told me Mr Ifeanyi was not in the mood to watch any sort of outward show of jubilation, he didn't sound as enthusiastic as I imagined he would be. 'Thank God, I have been so worried' I said revealing my fears.
He kept watching me, 'They liked your picture too, and want you to be one of their models for their new lingerie designs, this means you would be in their catalogue, T.V ad and all sort of publicity you can think of and I don't want that'
'Me? They liked that picture? Really?' I was still bewildered when his last statement came back to my mind 'You don't want that?' I asked blinking rapidly
'Yes, you are not doing any ad for a lingerie company' He answered in a dismissive tone, almost like he didn't want to talk about it.
'But why?' I asked in a slightly raised tone
'Yvette, I don't want you half naked on any ad'
'Why?' I asked again
'Because I don't just want it' He answered getting obviously impatient
'You have to give me a reason why you don't want me to do something that's my decision to make' I started getting tired
'I don't like it, do I have to give any other reason Yvette'
'Yes, you once said you don't care what I do outside the four walls of this building as long as I do my job here'
'Yes, I did'
'So?' I pushed further, standing up getting ready to leave. I was getting too upset and I didn't like the route this discussion was going, I had to leave before I raise my voice.
'Yvette, lingerie ads are not always subtle, you made the presentation and you should know our ideas for them are seductive and sultry. I don't want you in those ads, your decision doesn't affect the contract, it's a personal thing between you and Fancy N Fantasies'
'You can't date me, but you want to make personal decisions for me'
'Yvette, stop being so stubborn you got the contract don't complicate it' He rubbed his forehead as he stood up leaning on his desk.
'The more you protest, the more I am tempted to take the offer' I said, but my heart was beating faster because at the back of my mind I still knew I was talking to my boss.
He met my gaze, I could feel his controlled annoyance, I think I have crossed the line.
'You are not doing any lingerie ad Yvette He stated more firmly, obviously at the verge of raising his voice.
'What if I decide I want to try it?' The devil in me pushed me further
'I will talk, coax, spank, drive that idea out of your head' He answered with all seriousness
I was still stunned and looking for a response to his statement, finally deciding to change the topic back to where we started I asked
'So, you have watched the video. Who is the culprit?'
'Would you drop the ad idea if I tell you now?' He asked with a smile
'No, why are you keeping me hanging. Just let it out, not like I wouldn't know in a few minutes' I said stepping even closer
'Then wait till the next few minutes' He insisted, reaching out to me pulling me closer as his hands rested on my waistline
'OK' I answered not able to hide my frown
'I haven't gotten a kiss to start my day' He stated 'Probably I would oblige you with the information if my wish is granted' His face rested on my neck, inhaling deeply, he rained feathery soft kisses.
'How did we go from arguing to this in a split second' I asked myself
'Would you go on a date with me this weekend?' He asked
'Why are you taking me on a date' I asked
'You ask too many questions Yvette, I want to take you on a date must I explain every single action' He answered
'Because you always leave me confused right from the day I delivered cakes to your office'
'That is because you analyse too much Yvette, I have been almost very plain and you are the one who has me doing things I never planned'
'But…. '
I started protesting but he silenced me with his lips, and just like always I couldn't pull away. He seemed to try and coax me with every trick and skill he had but i knew I had to prove he wasn't always going to have me so easily as I sealed my lips shut with every willpower I had. He caught on to my resistance, and also adopted the same stance I was putting up but didn't pull away, I waited but he wouldn't bulge then I switched from the aggrieved to the aggressor. I bit, pulled, stroked, tried all tricks but he didn't reciprocate my kiss.
"See you this weekend Yvette, I can't wait to play this resistance game with you, more privately this time. I think it's time for us to attend a meeting" he said with a grin disengaging from my arms, his eyes still glazed with passion.
I nodded, not yet able to speak as my eyes mirrored his needs too but I was furious
"I will be with you in the conference room in a few minutes, and Yvette you are still not doing the ad" He said heading back to his seat almost like he needed to create a physical space between us
I headed out of his office knowing I was drawing deeper into Mr Ifeanyi's pool not knowing what was waiting for me at the end.
11:00 AM
All eyes were fixed with keen interest as we watched the video being played on Mr Ifeanyi's laptop. It seemed like eternity as nothing different happened, the conference room was empty with just my laptop on the oval table. The time kept ticking, but nothing new showed on the screen.
I looked up at Mr Ifeanyi with an impatient expression, he smiled and signalled for me to keep watching. Taking my attention back to the screen, I saw a figure walk into the room and walked with caution to my laptop. I squinted my eyes, moving closer to the screen so I could identify the face better but I didn't need to as the culprit stared directly into the camera oblivious of the fact she was being watched by an unseen eye.
'Gloria!' I said in a voice louder than I intended.
The rest of the clip looked blurry and distant to me as I had seen the most important part, my thoughts were far away as I tried to imagine why and how?
'Before I say anything on what we have all seen, I would like Gloria to try and possibly redeem herself by giving us an explanation to this' Mr Ifeanyi spoke not taking his eyes off her.
Everyone else in the room watched her, she was still recovering from the shock and unable to speak yet as tears rolled from her eyes. Fake or real I almost didn't care.
'It started when my aunt Vera mentioned she needed companies to supply cakes for' Gloria started what seemed to be like a tale from a Nollywood movie
'Madam Vera?' I exclaimed, this was deeper than I thought and more than the four walls of this office.
This story gave me the same apprehensive feeling I had the day I mixed up a birthday delivery address at Vera's Bakery. Days I thought was dead and buried but here I was being dragged back to her.
NaijaVibe HoT DOWNLOAD
👇