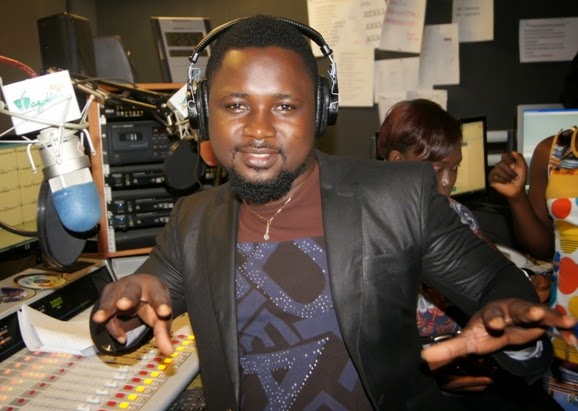 The kidnappers blamed the government for their involvement in kidnapping. They said if government had created job opportunities, they would not have been involved in crime. Those that kidnapped me are all unemployed graduates from the Niger-Delta.

They said the entire Niger-Delta region had no company that could provide them with jobs, but they had established private companies on their own and their guns were the tools. They said as long as the situation did not change, they were prepared to use the weapons to make a living for themselves.
Government must begin to take the creation of jobs for the youth seriously.
For seven days, Port Harcourt-based radio presenter Anthony Akatakpo, popularly known as Diplomatic Akas Baba, was the unwilling 'guest' of a band of kidnappers that stormed his home about two weeks ago.
Not only did Akatakpo's abductors shoot him in the leg before taking him away, they threatened to kill him if his wife failed to pay them a ransom of N10m. But thankfully, Akas Baba was eventually released by his abductors although they did not get the money as demanded.
Recounting his ordeal in the kidnappers den, Akas in a chat with Punch, said his abductors kept him blindfolded in an uncompleted building located inside a forest and fed him only fufu, bread and water.
My ordeal in the kidnappers' den is not what I wish anybody to experience. It was not a good experience. They have a doctor. The first day they took me there, they gave me first aid. I was relieved to discover that no bullet lodged in my leg. They did something to reduce the pain I felt and to avoid decay.

The two men that kept watch on me were friendly. Each time I wanted to visit the toilet, they allowed me to go without much fuss. But I had to obtain permission from them first. I was scared that if I did not do that, they might do something bad to me. Even if I wanted to sneeze or cough, I had to take permission from them or they would misinterpret my action as an attempt to send signals to rescuers lurking around the hide-out.

They apologized for shooting me in the leg. They begged me to forgive them from the depth of my heart and asked me to tell my wife to also forgive them for what they did to us. They confessed that what they did was uncalled for. I have forgiven them. Only God can judge them.

My advice to government is that it should take the issue of job creation seriously. The youths are not smiling. They (unemployed youths) are bitter and they are angry. They told me that it is always very painful when somebody spends many years in school, including university, and fails to get a reasonable job in the end.

Apart from reducing crime to a manageable level, job creation will reduce the stress that security agents have to undergo to protect lives and property. The government should also look at the rural areas and build industries there so that the youth living around such places can be employed. That will reduce the incidence of kidnapping in Nigeria.
NaijaVibe HoT DOWNLOAD
👇