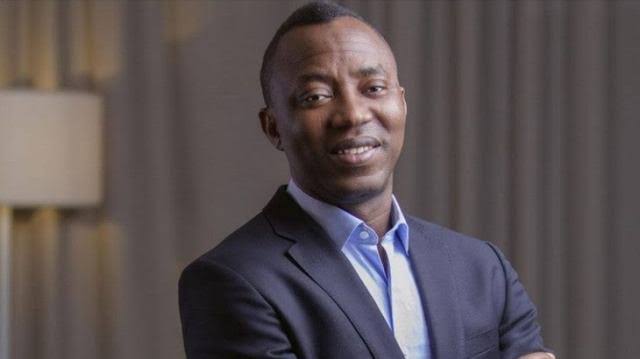 The presidential candidate of the African Action Congress, Omoyele Sowore has come out to say that Nigerians who will vote for the ruling All Progressives Congress to retain power in the forthcoming 2023 election are in love with suffering.
He recently had his say while speaking to the press, and Nigerians have been reacting.
According to him, only 2 things would be involved if the APC wins the elections this year, rigging or the people who would vote for them since they are not tired of suffering and failed governance.
He added that he just cannot understand why it seems like Nigerians have a track record of supporting their abusers.
His words, "First is if there was a credible election because the APC is used to winning elections that don't happen. Very shady party, the same thing applied to the PDP when they were in power (at the centre)."
"Secondly, if it is true they won the election, then we would need to examine Nigerians as a people, if there is something wrong with our ability to take punishment. Do we ever get tired of punishment? Do we ever get tired of being abused?"
"Why will a people be seemingly convenient with hardship? It's nothing new anyway, but I'm just reiterating it. I have asked myself this question many times."
"Sometimes, you read comments by pundits with ignorance and very holistical views about the state of the nation, you will question what is wrong with us. And some of them are people you happen to respect."
"Some would say with authority that the position of the government is the best. They did it when June 12 election was annulled; they did it when former President Olusegun Obasanjo wanted to run for third term, with some defending that Nigeria had never had a leader like him so he should run for third term."
"They also did it during (Gen Sani) Abacha's time, five political parties came together and were swearing that he was the best thing that could ever happen to Nigeria; but the day he died, they sang a different tune."
"At the end of the day, we need conscious citizens to remain steadfast and regardless of who wins this election, we will all bear the consequences of our actions."
NaijaVibe HoT DOWNLOAD
👇