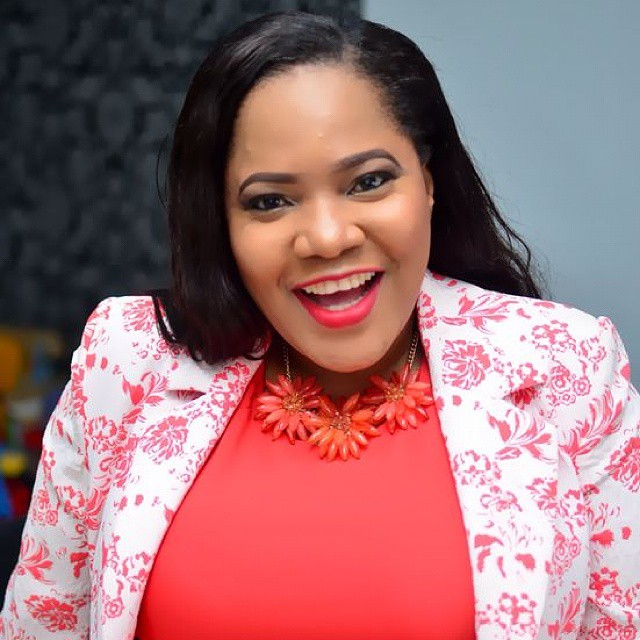 In an interview with Ynaija, Actress Toyin spoke on er marriage, how her husband seized her blackberry, sex and even mocked celebs who flaunt their wealth on social media
On being paid N1.5 million to M.C a wedding:
And even if I was paid N1.5million, why will I come on internet to let people know I was paid so. Olorun Maje (God forbid), I don't have such upbringing about showing off my wealth to oppress others, when some don't even have food to eat. Yet you see some celebs showing off almost 30 cars.
That is why I love comedian AY and his wife, Mabel, Jesus Christ their house is awesome and out of this world, 2face's house nko. Those are rich people yet they don't come online to brag about their wealth or fake bags and shoes. Imagine someone buying a $3000 shoe, I dey mad.
Most times it is fans that cause it; they make many celebs lie on social media. They expect too much, forgetting that we are humans too. Imagine if I buy a 3k shoe for instance and I wear it to an event once, fans expect me not to wear it again, they will be like "is that not the shoe she wore last week" so celebrities have to please the fans, I don't let it affect me though. if I should buy such a shoe, I will still wear it for 7months"
The most expensive item in my wardrobe is nothing. My phone is the only expensive thing I have and it is even cheap sef. My clothes, shoes and bags are China or Uk primary new look which I get from the Island.
Pregnancy before Marriage:
I wasn't pregnant before my wedding; my tummy was just big in the pictures because of too much carbohydrate. I wasn't doing any form of exercise, I was too lazy but I am slimmer and prettier now.
White wedding:
We haven't done our traditional and white wedding because there is no money. Of course when money comes, we will do it. Many fans believe I pretend that I am wealthy but I am not, in fact I wish Daddy Mike Adenuga or Otedola would call me now and say my daughter, I heard you mentioned my name in your Alakada movie, come and take N10million.
I will immediately go and buy a house in Banana Island, buy Gwagon and range rover and do a lot of shopping.. lol, the truth is I don't have money, we are struggling but we are not begging sha and that is what matters, at least we live in a flat and we have a car, we try
Sex before Marriage:
Hmm, sex before marriage. I am guilty of it as well. It is not a good thing but what can we do. May God help us Christians and forgive us. It is not easy, the temptation is too much. In my own case, when I had with my husband before we got married, I really felt bad about it and asked for forgiveness and for like four months, we abstained from it till after our wedding. It wasn't easy but we made sure we there was some distance.
What has changed since she got married?
Dressing, I can't wear those skimpy outfits anymore, moreover the way I talk to people has changed too. I can no longer make decisions on my own and I can't use my black berry anymore, that's the most painful one. My husband doesn't like me using It because it distracts me and I have to obey him cos is my small god
NaijaVibe HoT DOWNLOAD
👇