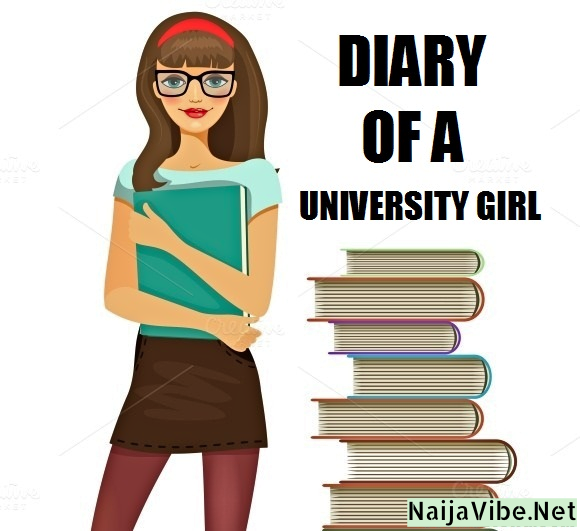 READ EPISODE 3 [A Twist In Time]
JANUARY 17, 2008
Dear Diary,
I feel like a whirlwind of pain and grief has left a trademark in my heart, like a pang of guilt has eaten it's way into my subconscious. I can never feel at peace, I feel haunted by her scent, that particular cherry fragrance of her favorite type of 'Body Fantasy' spray that makes my darkened soul leap for joy as she draws nigh for the usual 'play time'. Yes! That's what she termed it, long hours of explicit wrestling on her bare red mattress. Now I understand why she never covers it, her cum will probably make her wash the sheets more often..
"David! David!"
I have been thinking about Sarah's erotic diary of her disgusting past that I barely noticed Mark's presence in the room. My God! Why must she give such a lengthy picturesque detail! She should have studied English Literature maybe give E. L. James a run for her money in the near future.
"What?" I rasped
"Ha! O boy chill. I am sorry for interrupting your daydream" he shrugged
"Abeg, did Onyinye come here? I told her to wait for me".
"I didn't see anyone" I lied so easily, the words just rolled out from my tongue even after what I did to the poor girl. Just this past few hours a lot has indeed happened.
"Okay. You look like you need a pick me up, some my G's are going to 'Caro's joint' are you up for it?"
Mark said in dainty English. Of course he should know how to speak appropriately with a politician as a father, a state judge as a mother and the constant trips abroad. His choice of expensive gadgets and
high taste in men fashion were also top notch. Everything in the room was owned and furnished by him, the 32 inch LCD plasma TV, the home theatre, the Persian carpet, artistic green and yellow wall painting with a matching floral curtain and the king size mattress. The only thing I could boast of was my rickety 'echolac' mama spared for me by putting her wrappers under the foam even most of the swag clothes I wear is Mark's.
He has a tall physique dark skinned but not that handsome compared to me with an amber skin tone, tall physique and the looks but he has the charm to woo the girls.
"I really could use a pick me up"
He gave me a thumb's up sign as I stood up to get ready.
Caro's Joint was filled with merry makers drinking and smoking their sorrows away with either a pack of Benson or weed wrapped in paper. The boys lead the merry way while some girls either watched or indulged in the act. The place is arranged with red 'airtel' plastic chairs and a center table that houses up to four or five chairs, the roof is designed with palm fronds resting on bamboo sticks for support and the floor is filled with unmashed coal tar.
"Why you dey fall hand for here?" Temi one of Mark's friend whose eyes are red from excessive smoking aked me with his finger pointing at my almost full bottle of Star.
"I.. I don't understand" I stuttered
They all laughed at my ignorance
"Don't mind my roommate, he is still a JJC" Mark teased
Suddenly my phone beeped, out of shame of my Nokia X2 I hid it between my laps and opened the message, it was from Onyinye and it read: 'YOU HAD BETTER COME TO MY ROOM OR I WILL TELL MARK HOW YOU BANGED THE
HELL OUT OF ME!"
I felt a cold shiver run down my spine, what do I do? I didn't even realise when I jumped up, they all look at me surprised.
"I am sorry, I have to go thanks for the drink"
I bolted out of the joint without even waiting to hear from Mark. I flagged down the first bike I saw shouting out the name of the hostel as I climbed on it not minding how much he charged.
I reached Onyinye's hostel in less than ten minutes, it's a one storey building. I started on the stairs to room 21, I can never forget the day she said her room number shyly. I knocked on the metal door with shaky hands, she opened it and walks away from it. I came in and shut the door locking it behind me, she is wrapped in a red satin robe, she stared on at me, her eyes were red from crying.
"I am sorry, I know it is not enough but I am truly sorry"
She released the belt of the robe and it dropped down to the ground revealing her nude satin transparent negligée, she wore absolutely nothing underneath, I could see everything.. I mean every sculptured part of her body.
"Congratulations David, you sure know how to make a girl long for more.."
I opened my mouth but there were no words as she walked seductively towards me..
NaijaVibe HoT DOWNLOAD
👇