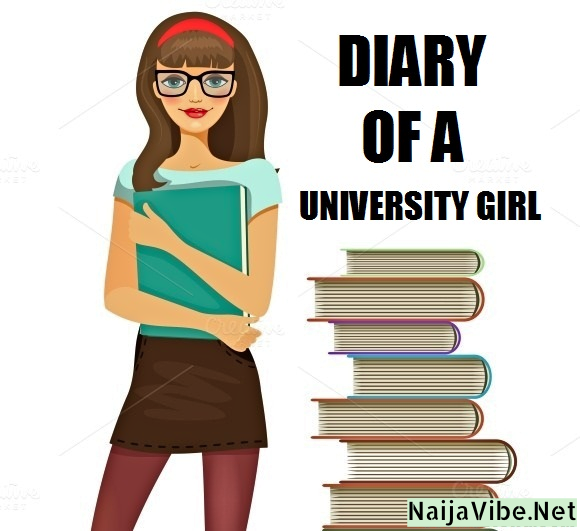 I SHOULD HAVE SAID NO..
As I laid down on her soft Vitafoam mattress, turning from one end to the other as she slept on heavenly unclad, I faced up to the ceiling and entertained myself to the twirls of each blade as it moved to a synchronized rhythm. Suddenly I felt guilty of everything, probably for the first time, about the man I became, about how I looked at things differently and illogically. I became so hypercritical and hasty to actions without giving it much thought. I've always had the mindset of graduating top of my class probably work with a law firm but how will I get to finish when at just this start it's all a stock pile of dirt?
I glanced at my phone, it was 21:45pm but that wasn't as apprehensive as the thirty-two calls I had missed. I decided to return Mark's call though I got more calls from Sarah.
After a dial tone he picked up.
"Howfa" I said bluntly
"Guy what's your problem? Why haven't you been picking your calls?" He sounded agitated as he raged on the phone
"Sorry" I muttered "What happened?
"You had better come to St. Patrick's Hospital at Sarah's lodge junction, she was admitted two hours ago for attempted suicide.."
Maybe I didn't understand the kind of force that bolted me out of the room, I didn't even wait for Onyinye to start asking where I was going or start threatening me to stay. I ran out blindly into the streets as the darkness engulfed me, the sharpness of Mark's voice echoed deep into my soul. Suicide? I really overreacted but she would have waited for me to cool off first. I counted my lucky stars when I saw a bike, I gave the man the address and hopped on it.
I rushed down the white coated hospital corridor to see Mark waiting outside. Everything smelled awful, drugs, detergents, the place looked like death itself because everything was just too white. He sat on the waiting bench almost opposite the ward.
"What happened? I rushed to him sweating profusely
"Easy my guy, just relax" he calmed me down "She is stable now. They pumped her stomach, she overdosed on tramadol" he let out a loud breath and looked sternly at me
"You would have told me that it wasn't going well but suicide is just how far this went, what really happened? Where did you even go? How did whatever you did to her escalate to such a drastic measure?"
I couldn't just bring myself to his series of questions, I just kept wondering what led to Sarah swallowing a lot of pills that can kill her, I seemed to have forgotten how fragile she was.
"Guy! I am sure by now you understand how serious this is" he said to me still in expectation of my honest opinion
"I rather not talk about it and don't be offended if I say it is not your business" I said rather crude
He looked at me shocked and surprised at the same time.
"Well suit yourself. She is inside with her Aunt that stays around, maybe you could check on her or maybe not. Either way, it is none of my business. See you in the morning"
He turned and walked down the corridor to the exit door that led to the stairs out of the building. I made my way into the ward counting on my legs which seemed to fail me as they grew wobble to each step.
I came into the single ward, it had only one bed which Sarah laid on weakly with her breath very shallow. The drip was connected to her hand and a young lady in her early thirties sat next to her with her hands around her. She was very beautiful with a nice caramel skin tone, she wore her hair back and she was dressed in a nice floral red gown with ballet flats. She looked on at Sarah who was sleeping
peaceful and as I approached the bed I could perceive the nice aura emanating from her body, it smelled expensive and I could tell the flavour was cherry.. Then it hit me, Aunt Bridget had graced us with her eminence and I don't know why but i felt outrightly disgusted..
NaijaVibe HoT DOWNLOAD
👇