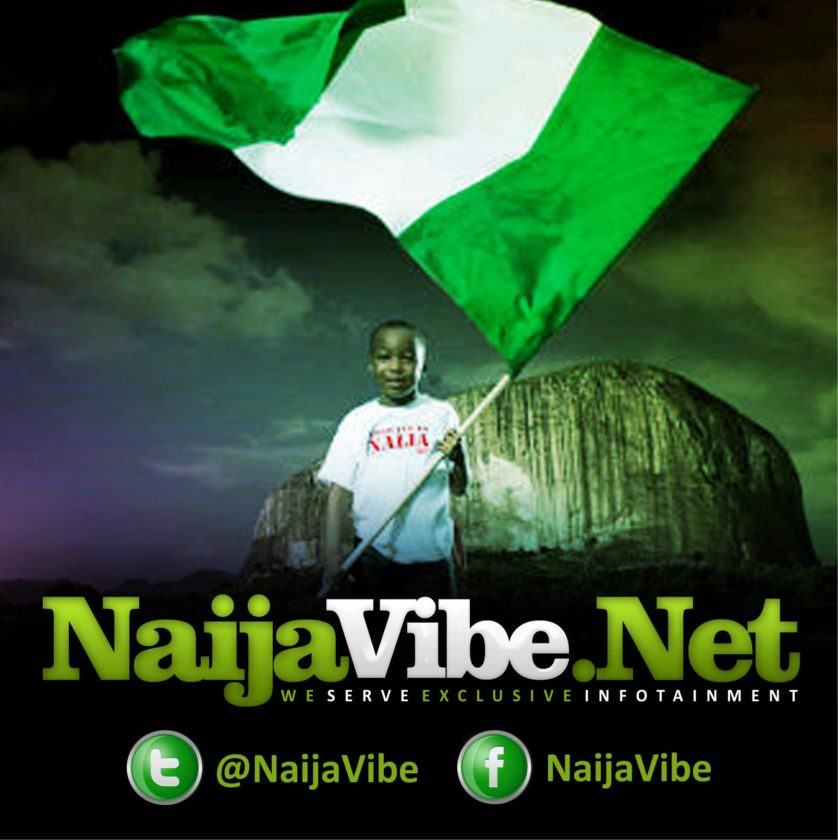 From reality tv shows to events hosting, Kelvin Chuwang Pam has worn a few hats in the entertainment business in Nigeria. I caught up with Nigeria's first ever Big Brother Africa winner, now a father, via the provisions of modern technology and the following convo ensued.
NaijaVibe : FROM ONE OF YOUR UPDATES, YOUR DAUGHTER JUST STARTED SCHOOL, HOW HAS LIFE WITH A FAMILY BEEN LIKE?
K : (excitedly)! That has been the best experience of my life so far.
NaijaVibe : YOU'VE BEEN UNDER THE RADAR FOR A WHILE, WHERE HAVE YOU BEEN?
K : I've been taking my time to study the industry and fine-tune some ideas that I have had and I think I am close to being fully ready.
NaijaVibe : DO YOU MIND SHARING THOSE IDEAS?
K : I have been working on my entertainment outfit called 'Down To Earth' entertainment and we just concluded a talent hunt reality show in Jos called 'Jos Bring It On'. We manage artistes and events. As an artiste under the label, I anchor events and my wife (Elizabeth, also of Big Brother Africa) models and act as well. We also have a couple of tv shows coming up very soon.
NaijaVibe : WHY DID YOU RELOCATE BACK TO JOS AND NOT NIGERIA'S ENTERTAINMENT CAPITAL, LAGOS?
K : I didn't relocate fully but am always there to add my own quota as long as it will promote peace and bring back the almost lost glory of J-town.
NaijaVibe : WHAT WAS YOUR REALITY TV TALENT HUNT 'JOS BRING IT ON ALL ABOUT'?
K : It is a platform that showcases talents in their raw and untapped form. They are put under a competitive umbrella and assigned various tasks that channels that creativity positively.
NaijaVibe : PEOPLE IN ENTERTAINMENT ARE NOTORIOUS FOR SCANDALS, ESPECIALLY REALITY TV STARS. HOW HAVE YOU BEEN ABLE TO SURMOUNT SUCH?
K : I believe a lot of that revolves around such issues as principles, character, self-control and sacrifice. Then the fear of God plays an important role as well.
NaijaVibe : SO DO YOU STILL THINK BIG BROTHER AFRICA IS A VIABLE PLATFORM FOR ACHIEVING PERSONAL GOALS?
K : Of course! It just depends on how one uses it.
NaijaVibe : THE NEXT SEASON OF BBA WILL BE ANNOUNCED VERY SOON, WHAT IS THAT KEY ADVICE HOUSEMATE HOPEFULS SHOULD BEAR IN MIND BEFORE AUDITIONING?
K : They just need to be themselves and also be as spontaneous as possible when facing the judges.
NaijaVibe : ANY LAST WORD TO FANS OUT THERE?
K : To all my fans, just keep pushing on because people never fail. They only stop trying.
SHARE YOUR THOUGHTS
Follow NaijaVibe

NaijaVibe HoT DOWNLOAD
👇