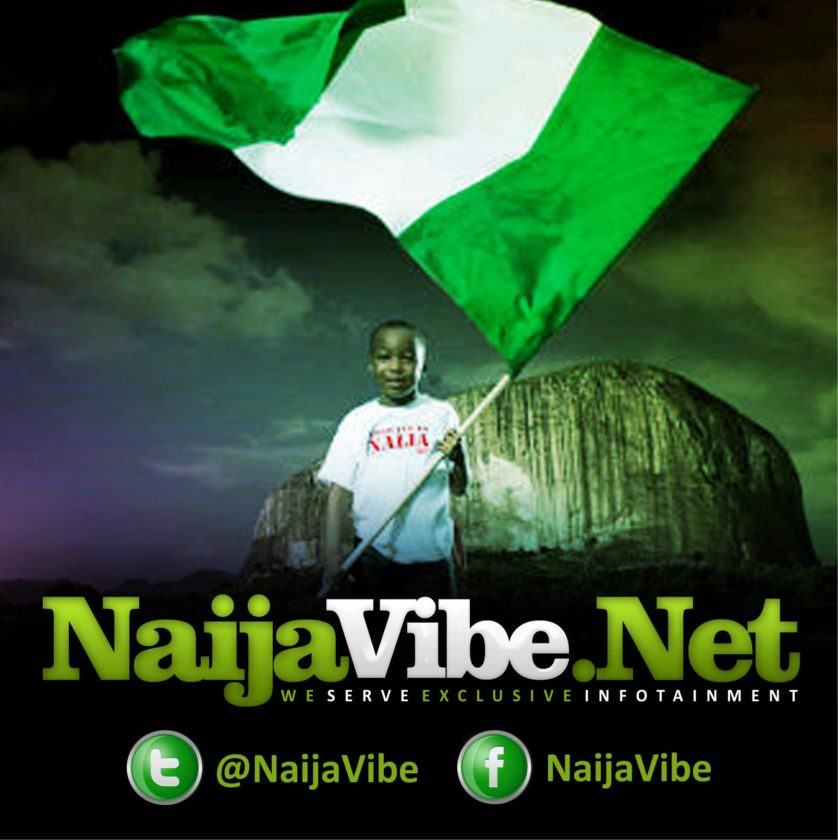 They are Nigerian top showbiz celebrities, they are popular and had/have a huge fan base, they grace the cover of newspapers and magazines every now and then. They are beautiful, handsome and hard working but that's not the only thing they have in common, they were once married but ended their marriages for one reason or the other. This piece is to advice the young ones who are looking up to this artist, this should help you take there future decisions on marriage, so u know all that glitters are not Gold Meet Nigerians divorced showbiz celebrities.
Soul E and Ure Okezie
Soul E married his older lover, Queen Ure Okezie, a former banker and pastor.
Their relationship and marriage were the talk of town but no one suspected the two lover birds will not last a couple of years in marriage.
Jennifer Eliogu
There was a rumour of her marriage break-up a couple of months back but this mother of two has never reacted on the issue.
Doris Simeon and Daniel Ademinokan
It was so hard to believe that actress Doris Simeon and her director husband, Daniel Ademinokan will go their separate ways after showing so much love and affection the way couples who seem to be in love do. They were married for a few years but broke up earlier this year.
Hilder Dokubo
Her nine-year-old marriage to screen writer and director, Akaroese Mrakpor, ended quietly in 2008. After this, the Rivers State-born actress, who was also a special adviser on youth matters to former governor of Rivers State, Peter Odili, seemed to have faded into oblivion. Though her ex has remarried, Dokubo has since moved on,
having little or no time for social activities.
Tchidi Chikere
His nine-year-old union with Sophia, which produced three issues finally collapsed early this year. According to his publicist, all efforts to make peace between the duo hit the rock as the relationship was said to "have been taking its toll on the children and affecting personal happiness of the couple."
Joseph Benjamin
After so many speculations, the actor finally opened up on his relationship status last week in a radio interview About my marriage, it has been going through crisis which I prefer not to talk about, that is why I have kept it away from the public to wave off controversies. I am no longer in my marriage; we are separated. I have two wonderful children – a 10-year old daughter and a seven-year old son. They are an integral part of my life; their mum and I have a very good arrangement on how to balance their lives to make sure that psychologically they are
stable and unaffected by our separation.
Bukky Wright
The top Nollywood actress and Yoruba movie producer Bukky Wright is popularly known for her numerous controversies bordering her marital status. She has been romantically linked to several men in the past and she eventually got married to some of them but the marriages could not stand the test of time. Currently, she is married to Adewale Onitiri.
Goriola Hassan & Ayo Adesanya
Her marriage to Goriola Hassan, a film producer and actor lasted about eight years. Apart from allegations that she was regularly beaten by her former husband, it was also alleged that Gori hardly allowed her to feature in films, except the ones he produced.
Fred & Agatha Amata
Fred and Agatha were many people's role models and they seemed to enjoy a very good marriage until the news of their separation in 2005. As an actor and producer, Fred is on top of his game while Agatha too is not
doing badly. Her 'Inside Out' programme won her a lot of admirers. There were allegations that they were both unfaithful to each other. Like others, both have moved on and are in new relationships.
Stella Damasus
Nollywood diva, Stella Damasus was married to Jaiye Aboderin who died years back. She later married her new beau, Emeka Nzeribe whom she got married to in a low-profile a couple of years back but the marriage did not last for two years.
Foluke Daramola
The actress was married to Tunde Sobowale, son of former Lagos State Commissioner of Education, Professor Sobowale but the marriage did not exceed a couple of years. She accused her husband of beating her.
Chika Ike
The beautiful talented actress also has her own share of bitter experience in marital life. She was married for a few years but ended the relationship a year ago. Rumour has it that she caught her husband with another mistress while another rumour has it that she left her marriage because her husband was fond of beating and molesting her.
Sikiratu Sindodo
The romance between the famed 'Olu Omo' of Oshodi and Yoruba actress, Tayo Odueke made headlines years back. The Olu Omo, better known as MC Musiliu, spoilt her silly with gifts and Tayo became the envy of a good number of colleagues in the industry. Many wished for her kind of luck.
The news that she had been sent packing from MC's house came as a rude shock to her fans and followers of events in the industry. While some said she had overstayed her welcome, others alleged infidelity while some said she had some other bad habits that the famous transporter could not cope with.
Kate Henshaw
Nollywood actress, Kate Henshaw Nuttal's marriage with her British hubby, Roderick James Nuttal, who is the Managing Director of Ledrop Nigeria Ltd, an agency for Jack Daniels and Piper Hiedsieck Champagne, broke down due to what we learnt to be irreconcilable differences. Their marriage ended last year and the ex-couple have a daughter together.
Steph Nora Okere
Before the marriage eventually packed up, it had been trailed by rumours of break-up which was denied. There were rumours that Lanre, her ex-husband was having an affair with a certain lady in England but Steph kept telling all those who cared to listen that she was still in her husband's house. She, however, got to know of the affair when she visited him in the UK as she saw things for herself. She thereafter moved out of their matrimonial home. She described her time with Lanre as a 'marriage in progress' that did not work.
Femi Kuti & Funke
This was one story that shook the entertainment industry. Many found it unbelievable that Funke and Femi could separate. She was at a time one of the dancers in Femi's Positive Force. In the divorce suit, incompatibility was the reason given, though those in the know agreed that a lot of water has passed under the bridge.
9ice & Toni Payne
So much has been said between the union of 9ice and Toni Payne. Though Adigun Alapo Meji as 9ice is fondly called has put the past behind as he seems to be focusing more on his career and getting a university degree, the rumour mill was recently agog with tales that reconciliatory moves were on to bring them back together. After some time, tale bearers again came out to say the moves failed.
Saheed & Fathia Balogun
Theirs was a union that made the headlines. There was always something about them in the papers. The two famous actors were role models to upcoming actors and actresses and they appeared together in a number of movies before the first break-up. Like others, so many allegations including irresponsibility, domestic violence and infidelity flew about.
They reconciled after Saheed had an accident on the Lagos-Ibadan expressway but not long after, the relationship nose-dived again. All efforts to bring them back together so far have proved futile.
Eddy Montana & Kenny St. Ogungbe
From the day it was announced that they were getting married, there speculations started coming in about the lifespan of the marriage. Not a few people opined that they were dreadfully incompatible, Eddy sang hip hop while his wife to be was a known Gospel musician. It was a marriage most people never gave a chance. It reminded people of the Bobby Brown-Whitney Houston marriage.
The couple eventually found out they could not really cope and some years later, the marriage hit the rocks. Each accused the other of infidelity among other things. It was even peddled that all efforts by the record label that had him to help his career proved futile.
Zakki Azzay
The singer who was scandal free for sometime got married to his wife, Hadiza Zaaki-Azzay years back but a big scandal broke out just few months ago when Hadiza ran away from her husband and accused him of maltreating, beating and forcing her to terminate her pregnancy. In a recent Domestic Violence documentary, the estranged wife said 'he slapped me (and said) get up you must abort this pregnancy today. Now that I am married to you, you
want to hook me with pregnancy because I am a celebrity.' There was a wardrobe in our room so I put my tummy in there and then he continued beating me. He had some folic acid in his hand and said I should swallow it and abort the pregnancy.
Clarion Chukwura
At first, she was known as Clarion Chukwura, Abiola was later added. Not many people knew what became of the relationship with a kinsman of the acclaimed winner of the June 12, 1993 election. Clarion's fans and friends, however, had reasons to be happy again as she got married to Femi (Egyptian) Oduneye on Valentine's Day in 2004. Though they got separated along the line, it was rumoured that they had reconciled as Clarion once claimed that they did not get a divorce.
Katherine and Frank Edoho
The two popular T.V personalities got married years back, after courting for long but had a messy divorce last year. The couple kept mute and never spoke about the real reason they broke their marriage but later, Katherine, through an interview for violence against women, made it known that she went through domestic violence in the marriage.
Jibola Dabo & Binta Ayo Mogaji
At first, Ayo Mogaji had kept the identity of the man under wraps when it was announced that she was getting married years ago. Eventually, the man turned out to be the University of Columbia trained Jibola Dabo.
Everything went on well or so it seemed until they suddenly announced a separation. Both have since moved on and Ayo has remarried.
Eucharia Anunobi
The actress divorced her husband three years ago on many grounds, including abandonment and lack of responsibility to their only child.
She disclosed to the Ikeja High Court, how her husband, Charles Ekwu allegedly slept with their 13-year-old housemaid several times in their matrimonial home.
Eucharia made this allegation while giving evidence in a divorce suit she instituted against her husband before the court on grounds of infidelity, lack of care and abandonment. The suit was filed in 2007 but had suffered several setbacks until 2009. She got married to her husband in the year 2000 and they divorced in 2009.
Shan George
After a number of failed relationships and marriages, fans were happy that Shan George had found love again. That was when she announced that she was getting married to Tony Nwosisi. They got married but as usual, the marriage did not last.
Mehn they sure is lots of them, please I wish it will end here..
Follow NaijaVibe


HoT DOWNLOAD
👇