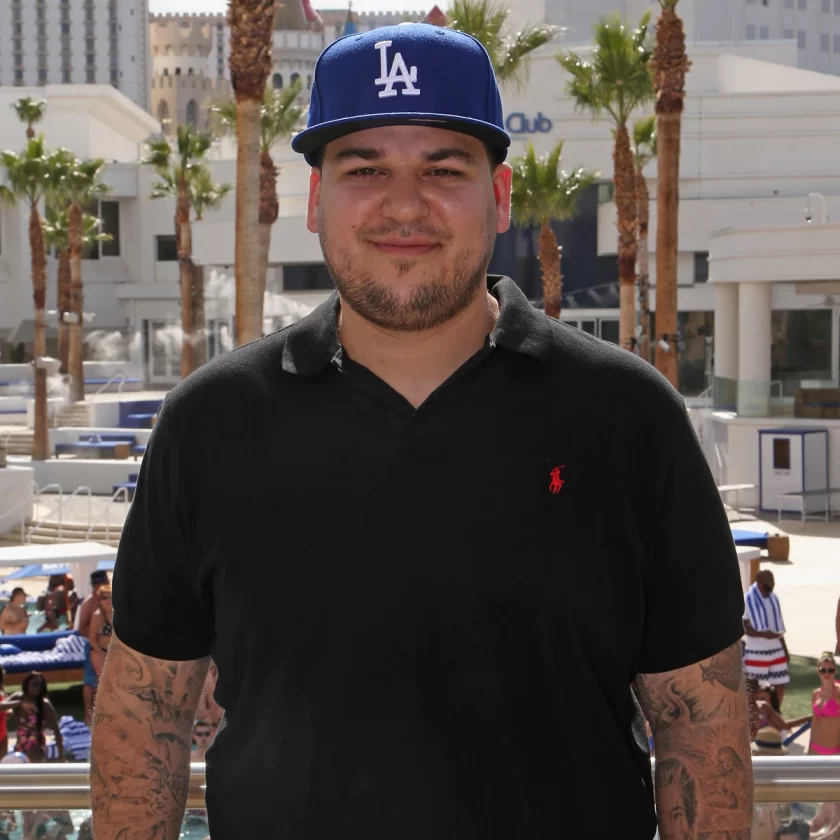 Rob Kardashian's family is reportedly scared of him after he made a recent serious threat at them all.
Reports says the 28-year-old has his entire family on edge, especially after his latest Instagram tirade against Kim Kardashian, in which he compared her to the psycho killer from the movie Gone Girl.
A source tells Hollywood Life, "They're very, very worried for him, but they're all a little scared of him too. He's completely unpredictable and volatile. When he gets upset, he threatens all kinds of stuff, like walking away from them all for good, and going where they can't find him – that kind of stuff, which is very upsetting."
Rob recently is holding his family by the balls after he allegedly threatened to do a 'big tell-all' on the family, which the insider says is "pretty terrifying" to the Kardashian clan.
It also seems like his family is lost on how to help him during his struggle with his weight gain. The insider explains that,
"In a lot of ways it's been easier for everyone to let him do what he wants. As much as they want to help him they're also afraid of poking the bear because no one really knows how far he'll go. When they leave him alone, he leaves them alone. If they try to get him to change or do anything they think he should, he lashes out."
NaijaVibe HoT DOWNLOAD
👇