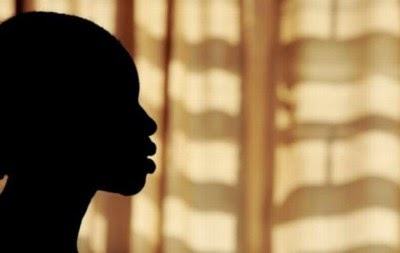 Read Previous Episode [LET'S DANCE 1]
It was really difficult finding the terminal for the train heading to Grantham from Doncaster. I silently prayed I would not miss my train. I finally found the terminal. I asked the white lady who had her hands in her coat if I was on the right spot, she confirmed it. It was freezing and my coat wasn't warm enough. I was headed to Lincolnshire for a party. I never really enjoyed parties in England; the only reason why I was going is because I promised my cousin.
I got on the train and dozed off. I woke up in time to alight @ Grantham. I got on another train to the final destination, Lincoln. All this for party? Peju was waiting to pick me up at the station.
"Cuzzo, see as you thin, your breast come big like balloon" Peju said
I laughed and hugged her. "Cousin of life, you no fit change. So whose party is it o?" I said as we walked towards Peju's car.
"Shalewa, you no dey read your mail, na Willie Willie na"
"Ehn, that gay boy?" I squeezed my face.
"Chai Shalewa! No be gay na! na rumor, e be bi-sexual"
"I swear, you no gather, wetin be the difference between gay and bi?"
We both laughed and kept quiet afterwards. We arrived in Peju's shared apartment with a Nigerian lady, Toke and a Kenyan, Kuda.
We all gisted about English boys, tax, England's school system, shopping and we alternated between discussing about the latest jams in Naija and listening to Kuda talk about Kenya. We showered and dressed up for the party.
It was a house party and it was rumored that JJC and Dbanj may show up. I won't be surprised if they do. Willie Willie is from a rich family. He threw money around and was known to try out different things; he wore the latest and drove the latest cars. He was a British citizen and was spoilt to the brim. His latest was 'men' and he had never denied it, if it was true, no one knew.
My first meeting with Willie Willie had been in Lagos. Peju came for a short trip to Nigeria and as usual, she wanted to groove. She had made me accompany her to Lekki to visit a friend that was also visiting from England. It was Willie Willie. He had flirted with me shamelessly and had called me few days after asking if I would hang out with him.
Peju told me to have fun but not to take him serious. We hung out few times; with him wearing his studs, blings on his neck like a dog leash and yeah, his constant attempt to kiss me and squeeze my balloon boobs. I stopped picking his calls afterwards. He had gone back to England and I didn't see him until recently. By then, news about rich Willie wasn't 'news' to me.
If he had turned gay.. well, good riddance to bad rubbish!!!
We arrived at the party and there was food and drinks everywhere. It was a mixture of whites and blacks and it looked like it was going to be fun. There was a stripper's pole in the middle of the room and some girls were swinging, half naked. Where they going to get paid?
In one corner, some boys were sniffing what appeared to be Cocaine. I wasn't comfortable with this so I whispered to peju "cuzzo, me I no like this party o.. Looks too dangerous, I don't think I can even eat or drink anything here, it could be laced with drugs o"
"Haba, relax Shalewa, it can't be that bad"
Peju left for the dance floor alongside Kuda and Toke. I saw Willie Willie and nodded. He walked up to me "Shally Bobby"
I hissed and walked away.
"Chill out babes, 'am just messing with you" he said in his British accent. I smiled
"Good to see you" he added. We hugged and disentangled almost immediately. I was about to reply when a guy who was wearing a very tight straight jeans, a funny looking shirt and a voice like a songbird, he talked with his nose.. this one don tey for here "who is this Will?" He said touching Willie willie's arm. Ha! What more proof does one need? Gay ni bobo yi mehn.
"My friend Shalewa from Nigeria" Willie Willie answered "shalewa, this is Robert, he's from South Africa"
"Hello Robert" he nodded. I swear I think he eyed me. I could also swear I heard him ask if I was 'the Shalewa'. Hmm!!!
I excused myself and tried to find Peju. I found her with her whitey boyfriend. I was really thirsty and needed to drink something. I asked Toke if we could go out to Tesco to buy. She didn't see a need to. She went to the host and asked for a non-laced drink. Willie willie laughed and asked us what we thought of him. I was finally able to get a drink.
Later on, I began to feel dizzy; Peju said something about leaving for a pub with her boo. She would be back to pick us up..Kuda was gisting away with Toke. Willie Willie appeared out of nowhere and told me I looked like I wanted to sleep. He and Robert took me to a room upstairs. I couldn't make out what they were talking about. I think I've been drugged. He dumped me on the bed. He and Robert began to kiss each other. Omg!!! I tried to scream but nothing came out. Willie Willie began to fondle my boobs; I tried to push him off. Robert pulled my skirt and tight down. I struggled with him; he punched me on the thighs…
"Pleaaassseeeeee.." I managed to say
They went back to kissing and touching each other and making horrible noises, Willie Willie came back to me, he pulled my panties and attempted to penetrate..
"Arrghh! Bitch is a virgin" he shouted
"Oh Will, please let me go first, I've never done a virgin, let me find out if she'll be as tight as your asshole"
He let him and afterwards, he helped himself.
I woke up in the hospital. Peju found me almost dead with the whole house deserted. I had been overdosed, raped and beaten. Willie Willie was nowhere to be found. He had rented the house from a broke Ugandan for 1 day. The police only got involved because the hospital called them. Every attempt to get someone tell them about Willie Willie was a dead end. Peju gave them all the information she could, her mum cautioned her in Yoruba not to reveal too much. Why?
Peju's mum had called my father. He was in Abuja and would get on the next plane to Lagos to inform my mum in person, after which he would fly to England immediately.
"Shalewa, please be strong for me, I will find that lunatic and kill him, I love you and I forgive you for taking such a risk, you would have died Shalewa, you would have.. see you soon". Those were my father's last words. He died in a plane crash on his way to Lagos.
Now fate had me staring at Daniel punch Willie Willie on the face, he added two hot slaps. My heart began to pump really fast, rapist.. Finally, we meet again.. I opened my mouth to caution Daniel, this one is mine. Daniel's words beat mine.. I froze.. Oh my God!!!
Omoshalewa Benson: Tales of a Lagos babe is written by Tobilola 'Bella' Agoro (@tobiagoro)
Read next episode (Shadows of the past)
NaijaVibe HoT DOWNLOAD
👇