Episode 2
By Benny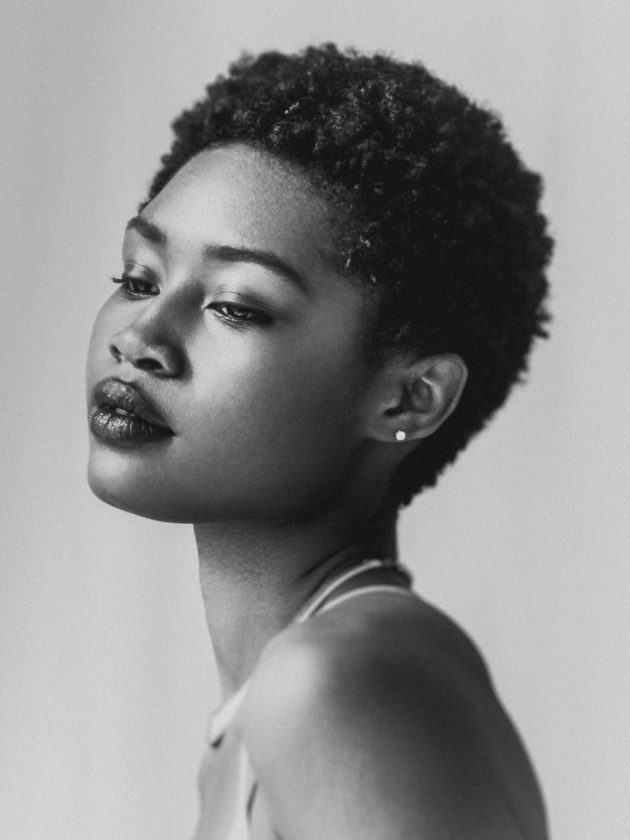 Read Previous Episode [The Shock]
'Kingsley!!!!' I screamed with tears running down my cheeks profusely
'How could you' I went on…"if you prefer a guy to a girl then why are you dating me" I blabbed on the words hardly comprehensible amidst tears.
'I can explain' he blurted out while fumbling' underneath the sheets struggling to get his boxers from wherever he had dumped it in the midst of their sexual excitement while mike tried to pull him back in bed to stop him from getting his boxers and reaching out to me.
"You were only a cover up,you never really mattered" Mike said casting an evil glance at me. I turned to leave the shameful site when Kingsley grabbed my hand trying to stop me from leaving with vanessa holding me imply from her own shock I guess, when Mike said
"Kingsley if you step out that door with her then its over between the both of us". Kingsley now between the devil and the deep blue sea left my hand stood at the door and said "Sandra please don't go". I would never forget the impact those words had on me that I was tempted to turn back when Vanessa dragged me and said "He made his choice, let him go". I burst into fresh wave of tears almost collapsing from my grief but Vanessa held me strong and together we stormed out of the house.
Finding Kingsley in bed with he's so called best friend Mike wasn't exactly the best sight I had ever seen. It tormented my mind for days on end to realize that my own boyfriend was GAY.. Vanessa gave me her shoulders to cry on and gave me the courage to move on.
'If you continue this trash on keeping your virginity you will never find a normal guy' she said on one occasion.
After sweet talking me into deciding to finally have sex I agreed to follow her to the club in the search of a 'normal guy'. On friday morning I was still contemplating on what to wear when Vanessa gave me a tight short black dress which I struggled to wear.
"Am not going anywhere in this kind of dress" I exclaimed feeling very uncomfortable in the dress.
"This is what you wear to a club so you have to make do with it" she replied. After much persuasion I agreed to wear the dress and by 10pm we were in Jay's Highlander headed to the club.
Jay as he is fondly called by Vanessa is a cool dark and handsome average height guy who in my opinion was too quiet for my chatterbox friend. He is from a very rich family and is the only child of his senator father. He spoils Vanessa silly with gifts and money provides all she needs as a girl but that doesn't stop her from seeing other Aristos (in her words).
Sitting uncomfortably in the long chair that was provided for guests in the club with the colored lights circling over me and the music making my headache I wondered why I let Vanessa talk me into this.
Still thinking of how best to leave back to school I heard a voice behind me say
'How much do you charge for a night'.
I turned to see a pot bellied man with a cigar dangling off his lips looking at me like he was seeing through the tightest gown I had to force myself into, just in the name of coming to a nightclub. I thought of the best reply to give to him but nothing was forthcoming so I excused myself and walked away.
My first instinct was to go back and insult him but then again I didn't blame him because I looked no different from a call girl in my almost naked short tight black gown which made me self conscious.
In all this I was still waiting for Vanessa who skipped away with her boyfriend as soon as we were inside the club leaving me to my fate even though she knew that was my first day in that kind of place. I quickly scampered for a safe haven away from the prying eyes of most of the guys who probably wondered why I was looking so lost and helpless.
Luckily I saw a door with the inscription 'Restroom' I practically ran in and entered into the female section. Enjoying the peace and quiet the place had to offer I began reminiscing on the events of the past week that led me to this very place.
I was brought back to planet earth by a knock on the door…now I had to exit my safe haven and I came out and went in search of my prodigal friend.
Roaming around like a lost sheep I found myself in the balcony of the club house…pissed at myself and Vanessa for a wasted night I decided to leave the club without her even though it was 2am in the morning. I wondered within me how I was going to get home when a car driving out of the club stopped and the driver a big headed guy with bulging eyes asked if I needed a lift.
Sceptical about the offer I was tempted to refuse but it was late and cold so I had to accept. Told him I was going to the school campus and he said I should hop in. It was dark and the car not well illuminated, I could barely see his face…we got talking as was expected and he said his name is Nathan…told him mine. He asked why a young beautiful girl would come to a club alone without any means of going back….he sounded concerned.
I rattled on how my friend left me at the club and was nowhere to be found and it was my first time in a club and all that. He apologised on her behalf and thanked God for bringing him my way. On getting to a very bushy area he stopped the car and said he needed to ease himself as he had too much to drink.
Little did I know that I would never forget that day for the rest of my life..
Read Next Episode [The Kidnap]
NaijaVibe HoT DOWNLOAD
👇