InfoVibe
The amazing afrobeat music scene in Melbourne Australia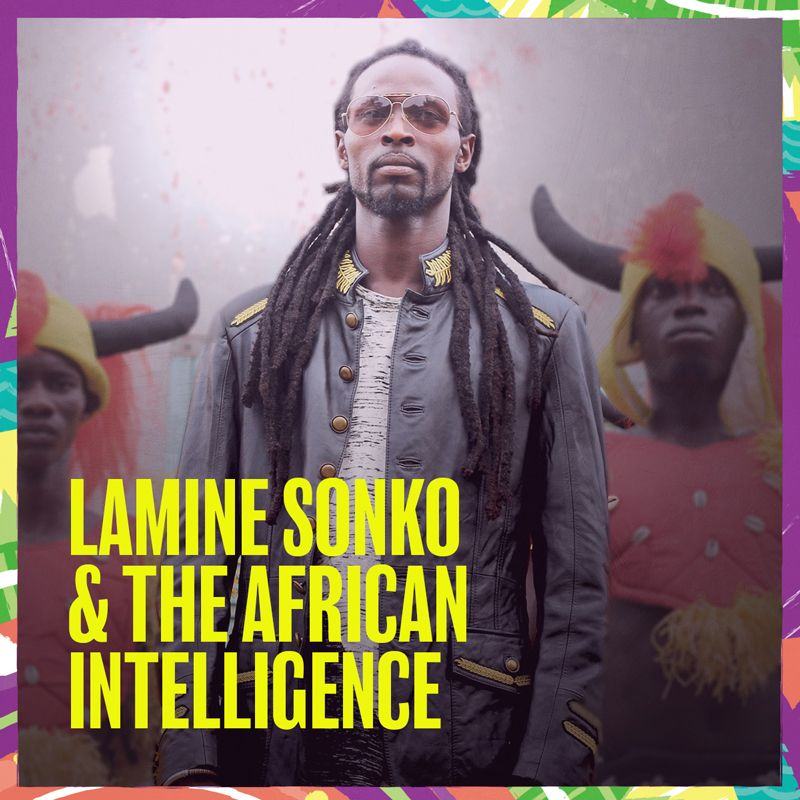 Afrobeat, Afrobeats, Afro-beats or Afrobeatz, there are some of the different ways you can call the genre, whatever you wanna name it, the origins of the music are not entirely clear.
What is clear is that Afrobeat is able to merge traditional rhythm with new techniques, and the result is a powerful fusion of traditional African drumming and tribal sounds, mixed with electronic, soul, RnB and hip hop.
This music has taken off big time worldwide and it is pretty popular in Melbourne, as different people from all backgrounds, ages, and ethnicity is losing their brain, tie their shoes, attend an event, club night or festival showcasing this exciting new emerging music scene.
Afrobeats artists in Melbourne
Melbourne is Australia's home of live music and the most multicultural city in Australia.
This city has an exciting blend of cultures including a lot of African communities.
There is no surprise that Melbourne is actually the nationwide center of the Afrobeats movement.
It is the city where a lot of musicians across Australia gravitate to in order to progress their music career.
Melbourne has become home to a lot of the top and emerging Afrobeats, soul and hip hop artists.
Sampa the Great is a popular hip hop singer, that mix modern sounds, also tapping into her Zambian roots.
She works with one of Melbourne's top Afrobeat drum kit players, Julian Goyma on her increasingly popular style of music. Sampa the Great is growing as she is reaching a global upward trajectory, having won several awards and recently played at Glastonbury Festival in the UK.
Lowkey is considered one of the best Melbourne Afrobeat artists. He plays the best of Afrobeats, Reggae, Dancehall (a music style originating from Jamaica with roots in the Reggae music) also Zouk, RnB, and Hip Hop.
Ajak Kwai is an important cultural public figure for the Melbourne / African communities.
Her music is a fusion of the traditional South Sudanese style, infused with funky Afrobeats. Her deep performances are vibrant and rich, as her distinctive voice has mesmerized audiences in Australia and internationally.
Lamine Sonko is another influential public figure of the African Music scene in Melbourne, and he had performed all around the world. He plays traditional live Afrobeats and afro-funk in a number of Melbourne's top Afrobeats ensembles, and he is the lead singer of his project Lamine Sonko African Intelligence.
So be it curiosity, a love of dance or a desire to learn more about the eclectic and colorful African communities in Melbourne, visitors and locals alike should jump on board this movement as it continues its domination of Melbourne, and the world.
Best Afrobeat Events and Nightclubs
If you want to push up a healthy dose of serotonin and moving your body at the rhythm of afrobeat dance, there are the best places where you can go dancing.
Sounds Of Africa is one of the most established names in the African wide variety of music events celebrating African culture in Melbourne.
One of the youngest and trendy club nights in Melbourne is organized by Tresillo Club. They have a lot of influencers that post their stories and their events are always really popular.
Bar Oussou in Brunswick is a music house incubator that offers nightly live music in an intimate space with an international flavor. Sunday nights are dedicated to the Ausecuma Beats – with combined influences from Africa, Cuba, and Australia and a Senegalese Feast to boot. Think peace and happy vibes with people spilling out to dance in the streets.
Laundry Bar in Fitzroy is probably Melbourne's hottest hip-hop club – if you love it will be your spiritual home. Hustle your way through the dark den on a Friday or Saturday and get up close to the rap-lovin' DJs. On Friday nights they'll be spinning old-school hip-hop and R&B (oh hi, NWA); Saturday is a mixed bag of everything up to Kendrick's latest.
Find classic hip-hop on Fridays and all kinds of R&B on Saturdays at Chaise Lounge. Lots of resident DJs throw a healthy mix of trap and twerk into their sets with their Bright Lights Big City set. The room is always pumping and regulars include DJ Kahlua, C-Ram and Shook.
Section 8 is one of the CBD's best spots to find DJs, and you'll fare well if you're a hip hop fan. Fair warning: it's busy – and loud – most nights.
If you want to book shows in Melbourne and worldwide, have a look at LiveTrigger, by clicking here
BIO: Andrea is a drummer and a music lover. He co-founded LiveTrigger.com to help other musicians book shows everywhere in the world. You can have a look at his drumming project here.
NaijaVibe HoT DOWNLOAD
👇