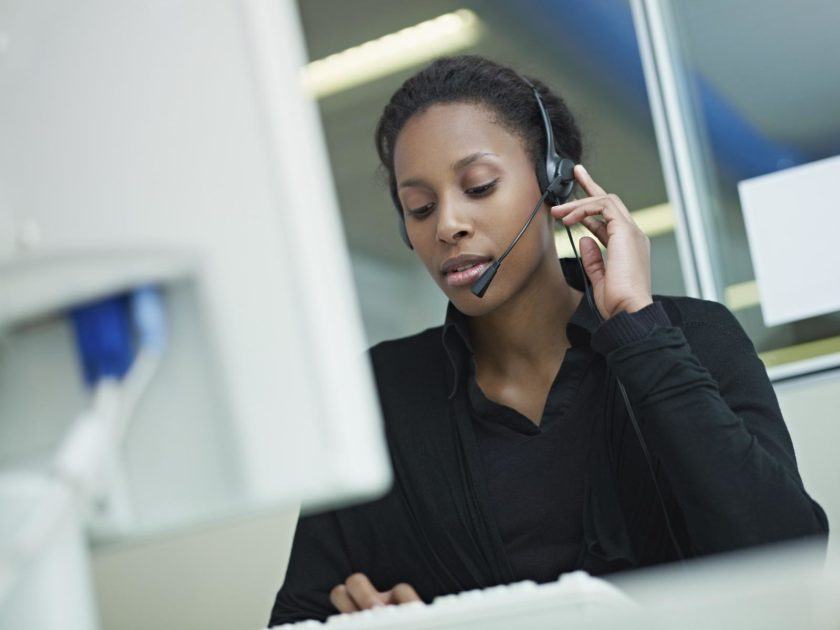 November 26th 9:00 AM
'Yvette, I need you to sort out the applications sent to the hr mail, delete the ones who didn't meet requirements. Send a generic reply to all who qualified and don't forget to copy me.' Mr John ordered
'Yes sir' I answered
'You would also need to place a phone call to them'
'We have over 800 mails sent in sir!'I protested weakly
'I knew that before asking you to do the job' Mr John retorted with a deep frown beginning to show on his face
'Yes sir' I answered, wondering when I would be able to complete the task
'Don't forget to create an excel sheet with their details also,i will need that to keep track '
'Ok sir' I said rolling my eyes
He was already turning to leave when my bag caught his attention.
'What do you need the extra bag for? He inquired
'I am going on a two days seminar with Mr Ifeanyi'
His displeasure was written all over his face and he didn't try to hide it
'What seminar?'
'I don't know' I said feeling embarrassed as I knew I should have asked.
'So you have no clue on what you are going there for?' He said in disbelief 'Yvette, you are not with the cake store any more where you sit , take down others and gossip all day!'
'I'm sorry sir' I said in a small voice, not knowing why I was apologising
'You still have to finish sorting out these applications and all your task for the day before you step out of here' He said as he stormed back into his office
Phew!! I let out a deep breathe, another week in the life of Mr John. I was grateful for the two days break and the breathing space I would get. My heart beat went into a fast race as I recollected who I was going to spend my next two days with. My life seemed to be buzzing with activities I couldn't control, I snapped myself out of my day dream as I saw the laptop screen go blank. One week with Mr John has taught me if I wanted to have a good day, I have to start proving I am worth the salary I am paid which he believed was too high for my job function and experience. Well, who cares, he is not the boss.
5:00 PM
'Yvette, we would be leaving soon. Please leave whatever you are doing, I have assigned someone to take your place while you are away'
'Ok sir' I said, I was too tired from the calls I had made. I never expected it to be draining, but with the series of questions I had to endure on almost all the calls, my tongue felt so dry. I wonder who gave Mr John the idea of calling applicants. Mtshw, waste of time and resources, what were emails created for.
'Mr Ifeanyi, I need to talk to you' Mr John said as he stepped out of his office
'What is it?' Mr Ifeanyi hesitated
'Yvette told me about the seminar, is it possible for Gloria to take her place at the event?. We are currently in the process of recruiting some new hands in the marketing department, I would need her here'
I looked from one man to the other, as I waited for them to decide my fate
'No' Mr Ifeanyi answered
'But Sir, she hasn't made all the calls to the applicants….'
'She need a little more exposure than the four walls of this office, Gloria has gone for several of these seminars. She is also a hard worker like you so I believe the two of you together would speed up the process.' Mr Ifeanyi said walking out, then he paused 'By the way, why are we calling applicants? Send them a mail and sms, we are not operating an outbound call center here' He walked out without waiting for a response.
I did a shoki dance in my heart, as the excitement made giddy.
'Send me a mail on your progress so far, attach the excel sheet and copy Gbenga in Marketing department. ' Mr John had a sour expression as he reeled out several other instructions before walking back into his office.
5:45 PM
'You are the new girl?' A slim, tall lady enquired as she gave me a quick assessment with her large eyes
'Yes ' I answered
'I heard you are going with Mr Ifeanyi, don't think you are going there to have fun. It's work all through' She said with a hint of pride in her tone
I said nothing as I picked up my handbag and the small weekend bag I had with me walking out . It's enough to deal with Mr John, I wasn't going to add a jealous co-worker to the list.
6:15PM
We were ready to leave as I placed my bags at the back-seat, while Mr Ifeanyi was making a phone call just then I heard a familiar voice call my name, looking at the direction of the voice I saw Vera standing in front of me.
'Good evening ma' I greeted as a feeling of unease came over me.
'Good evening Yvette' she said with a fake smile plastered on her lips.
She took in every detail with her curious eyes, 'Hello, Mr Ifeanyi'
'Hi, Vera what are you doing here today' He asked as he walked towards us
'I came to see your accountant'
'I hope there are no issues?'
'Not at all'
'Ok' He answered obviously not interested and preoccupied with staring at me
I darted my eyes in different directions feeling so uncomfortable.as I pulled down the hem of my gown.
'I forgot my other phone in my office, I will be back in a minute' He said dashing back into the building.
Vera watched him leave, as soon as he was out of sight she said
'So,you now spend the night at his place?'
'No ma, we are going for a seminar ' I answered immediately regretting why I did when she chuckled in disbelief
'Indeed ' She said
'I didn't sleep with your client, I was lucky he gave me this job, and he told me he called you and you were ok with his offer'
She was about to respond when she saw Mr Ifeanyi approaching us.
'Goodbye Yvette' She said walking back to her car as she gave my new boss a wave
I looked at the tempting man approaching me, my tommy did a flip and I knew I was in trouble as I temporarily forgot Madam Vera
7:15
The drive to the hotel was so silent, I didn't know what to say, my heart beat was beyond control. I was forming busy with my phone till I saw Michael's call
'Hello'
'Hi, Yvette how was your day'
'Fine '
'I am heading towards your office, I am going towards your place so I wanted to pick you up'
'I have left work'
'Ok' He said a bit disappointed.
'I will drop by on my way home'
I frowned as I knew I had to tell him the truth at this point
'I am not going home, I am going for a seminar with my boss'
'Which of them?' He asked
'don't ask me' I answered as I looked at Mr Ifeanyi with my corner eye
'It's Mr Ifeanyi right?'
'Yes'
'When will you be back?' He asked in a flat tone
'Wednesday'
'I see, and you still don't see why this man gave you a job. I am sure this is just a front to get you in his bed. Yvette open your eyes, you are so naive'
I was furious but I knew it was the wrong place and time so I said calmly
'Ok, talk to you later '
'Don't you dare hang up on me' I ignored his warning and ended the call.
I looked at Mr Ifeanyi to ascertain if he was listening but he seemed to be lost in his own thoughts.
'Adesuwa is on her way, she would be joined us ' He said later on breaking the silence
'Adesuwa is coming? ' I asked in disbelief
'Yes, did you think it was just us? ' Mr Ifeanyi asked flashing his rare smile which made him even more tempting as I stared at his lips.
'No, but I didn't know'
'Ok, now you know' He said and looked straight ahead
'Oh lord!' I muttered, this drive is already too long
9:00PM
I had unpacked my bag as I watched Adesuwa unpack, we were sharing a room.
'You know you are the gossip topic at the office ' She informed me
'Really?' I asked in disbelief 'But why me'
'Well, you are new, pretty, endowed in the right places and well….' She hesitated smiling
'Well what?'
'Mr Ifeanyi'
'What about him?' I asked already tired of the suspense.
'The girls are a bit jealous of you, the guys want to approach you but they can't get past Mr John or Mr Ifeanyi'
'What's does the boss have to do with this, Mr John is understandable but Mr Ifeanyi?'
'Never mind' She said with a dismissive wave. I pleaded but she didn't bulge, so I let her be as we chatted on about other topics.
10:00 PM
Staring at the ceiling and pulling the duvet tighter, I remembered my conversation with Michael on my way here, his several calls after which I ignored, I also forgot to call my mum informing her I had arrived safely. Then it occurred to me I haven't been with my phone all this while, I searched the bedside drawer where I imagined I kept it but it wasn't there, I did a silent search as I tried not to wake Adesuwa up.
I finally sat on the sofa replaying the last time I held the phone.
'Shit!' I cursed in a low tone, I left it in Mr Ifeanyi's car. I spent the next ten minutes contemplating what to do as I recollected he mentioned leaving the hotel early the next day to some important impromptu meeting and will be back before the end of the day. I knew I had to get my phone, I summoned courage and walked down the hallway quietly to his room.
I rang the bell twice as I waited for a response, I was in a dilemma, I contemplated leaving or staying. Maybe he was asleep already, I scolded myself. I pressed the door bell again, I stared at my feet as I waited for a response already deciding to leave.
The door opened and he said, 'Yvette, what is the problem?'
I looked at the man in front of me, he was in nothing but a towel, water was dripping from his body as he obviously rushed out from the shower to answer the door. The words stuck in my throat as I openly admired the scene right before me. I finally arrived at his face and realised he was also doing his own assessment of the person who interrupted his bath. I suddenly became aware of the fact I was wearing a revealing night gown, which clung to my skin and I knew this was a very bad idea.
Looking at the man in front of me, reminded me of the days when I stole bites of Oreo cookies in Madam Vera's bakery but I didn't need soothsayers to tell me this Ifeanyi will have a better flavour.
NaijaVibe HoT DOWNLOAD
👇