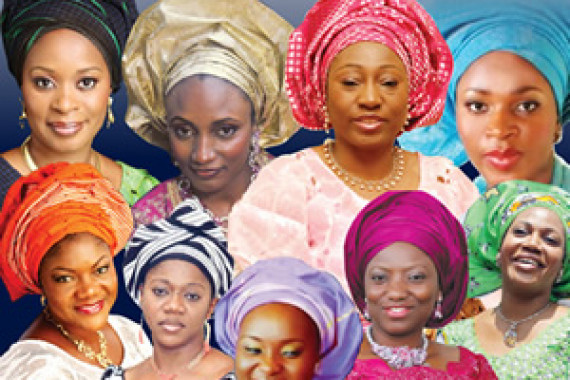 Bisi Fayemi

She is the First Lady of Ekiti State. With a degree in History from the University of Ife, she also earned a masters' degree from the University of Middlesex in Gender and Society. She is the President, African Women's Development Fund.
Fayemi's style is simple but gorgeous. You can't but notice her turban/headgear.
Of this she says,
I do the turban myself and I tie any style but someone helps with my gele.
She is also a buff of indigenous fabrics but she would tell you she is not a designer label freak.
I don't care about designer labels. I am more concerned about comfort because style is about comfort and that is what I go for in any design.
Her designers? Ituen Bassey, Ayoola Violet Braids, Joke Okeowo and Renee Acquah, who is resident in Ghana. Her favourite colours remain purple, blue, and coffee brown. Accessories she loves? "I love pearls, silver and gold", she says.
Clara Chime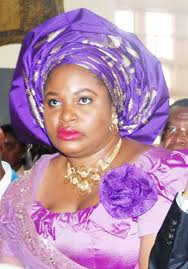 By virtue of being married to Governor Sullivan Chime, this fair-complexioned beauty is the First Lady of Enugu State. In her 30s, the graduate of Marketing from the Abia State University is the youngest First Lady in the South-East region. Immensely attractive; graceful and elegant are some of the words that have been used to describe her.
Averagely built, her style is one that embodies simplicity, humility and yet, is up-to-date. Most times, she favours the traditional mode of dressing and thus, she opts for long skirts and blouses made from Ankara fabrics and sometimes, exquisite foreign lace fabrics. For accessories, she is a devoted wearer of gold jewellery and other precious stones. Clara is the founder of Child and Mother Empowerment, a pet project with special focus on women and children.
Yemisi Suswam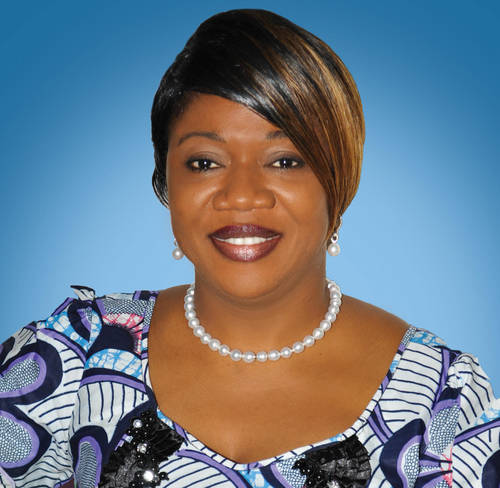 The delectable Benue State First Lady rates as one of the prettiest of the pack. An architect by training, she would tell you being a governor's wife is much more than being fashionable. "It does not mean extravagance", she says in an interview. Style, she believes, should hinge on comfort. Of Emure Ekiti extraction, she explains:
I'm now a Tiv woman and we are known to be simple. I wear things that make me comfortable. To me, that is style. You are dressed up in your way and still very comfortable. I love looking good but not at the expense of my service to humanity. Nobody would remember you for those expensive clothes you wore, but you would make a mark in life by the lives you have touched. Fashion is also charity.
Funso Amosun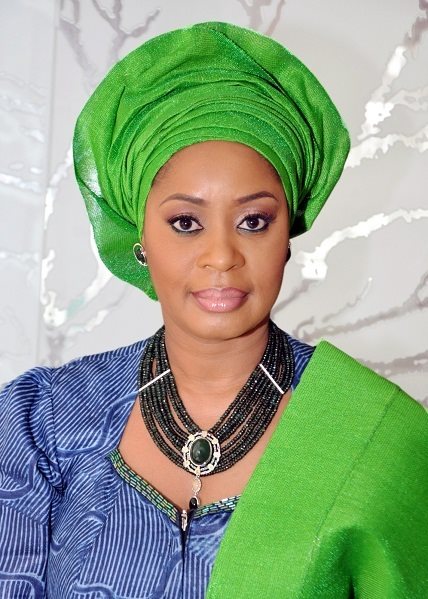 Her 21-year-old marriage to Senator Ibikunle Amosun, the Ogun State governor, positions her as the First Lady. A mother of five, she is a graduate of English Education from the University of Ife, now known as Obafemi Awolowo University. Soft-spoken and trim for a 47-year-old, she is a stickler for indigenous fabrics.
Hear her:
I am an indigene of Ogun State and a citizen of Nigeria. So, I am supposed to be an ambassador for African clothing. Besides, I love being comfortable and simple. So, I would not be caught wearing anything uncomfortable and vulgar.
Judith Amaechi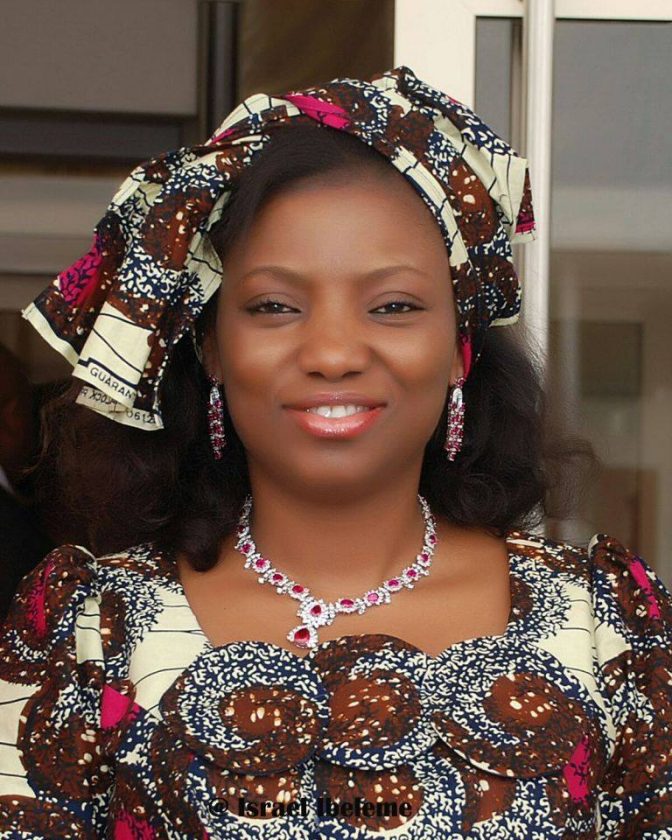 The 43-year-old First Lady of Rivers State, Judith Amaechi, is a mother of three. A graduate of the Rivers State University of Science and Technology, where she bagged a bachelor's degree in Urban and Regional Planning, Judith like her predecessors in office, has cultivated a style only very few dare have reasons to criticise.
In the South-South region, she easily ranks among the best-dressed wives of state governors. The founder of Empowerment Support Initiative, a non-governmental organisation, Amaechi oscillates between local and international fashion.
Omolewa Ahmed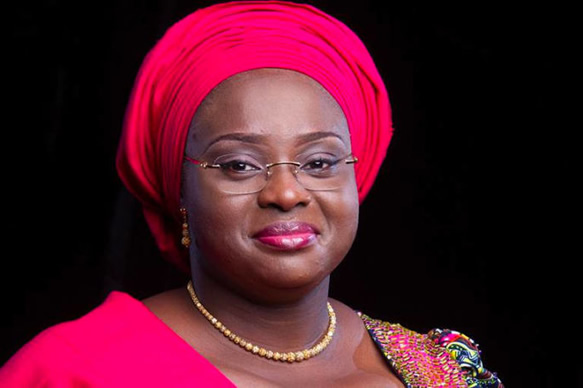 The wife of the Kwara State governor and founder of Life Empowered Anchors Hope Charity Foundation might be adjudged a simple woman but this does not affect the way she dresses in any way.
One of the best-dressed First Ladies from the North Central region, Omolewa Ahmed is an epitome of values, yet she remains stylish. Owing to lifestyle and religion, she is often found wearing native attire in different hues. Whether made from local Ankara or imported fabrics, she always stands out.
Her ability to determine what styles suit her is one other thing she has going for her beside her use of matching accessories.
Margaret Peter-Obi

Bold and assertive in her dressing, she is married to Governor Peter Obi and she represents an embodiment of style.
A quintessential model, she demonstrates without repentance that sophistication is her maxim. Her laudable style is colourful and conspicuous. In her 40s, the lover of everything modern is blessed with an interesting silhouette that ensures clothes of every kind sit well on her.
She has a desirable penchant for native and western attire which she adorns without restraint depending on the occasion, hence her rich wardrobe. She has been pictured at functions wearing some exquisitely crafted jewellery that would make many go green with envy.
Kemi Mimiko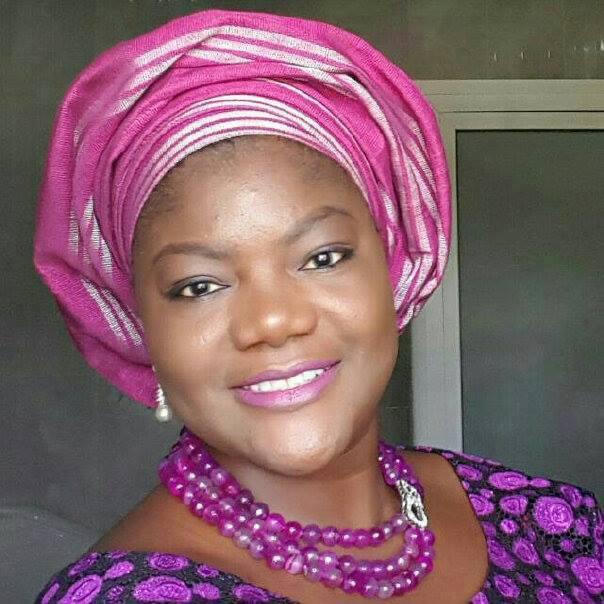 Well built, the First Lady of Ondo State has proved over time her ability to enhance her best features. Apart from her humanitarian works, another way she draws attention to herself is via her dressing. A lover of the traditional iro and buba, she also favours boubous of all colours and designs.
In keeping true to African tradition, she accessorises with aso-oke most of the time. Elegant looking and dark-skinned, her use of make-up is minimal and this boosts her facial structures. She also loves to wear choice jewellery like her contemporaries.
Nafisa Yuguda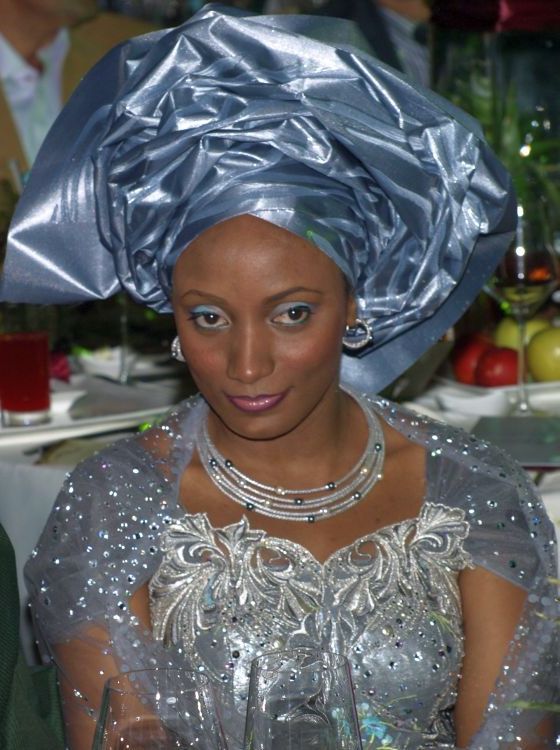 One of the daughters of the late President Musa Yar'adua, Nafisa got married to the Bauchi State governor, Isa Yuguda in 2009. The wedding, which was celebrated amid pomp, was a revelation on the style of the lady who did not fail to impress everyone present that she is indeed a style pundit.
Since then, she has not lowered her standard and has instead, raised the bar higher. Interestingly, while her style can be described as conservative, the delicate looking beauty has a rich assortment of clothes made from exotic fabrics.
While she is not favourably disposed to wearing western attire, she gets heart thumping whenever she makes an appearance at state functions. An ardent fan of exquisite jewellery, she boasts of a rich collection of assorted precious stones too and she never fails to pair them with her clothes.
NaijaVibe HoT DOWNLOAD
👇